Metrorail commuters warned of strike
But company says trains will be provided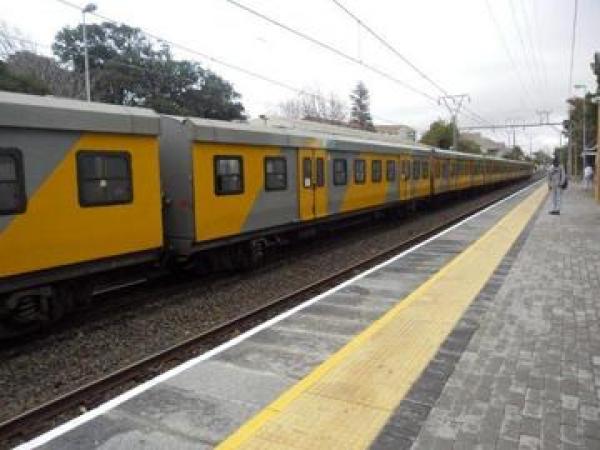 The South African Transport and Allied Workers Union (Satawu) has urged Metrorail commuters to look for alternative transport tomorrow during strike action against Metrorail.
The union gave Prasa, which owns Metrorail, notice of the strike on Monday after discussions stalled.
Satawu members at Metrorail are demanding permanent jobs for outsourced workers and those on contracts; the resignation of Western Cape regional manager Richard Walker; and for workers in the Western Cape to be paid the same as workers in other provinces.
Neither Satawu Western Cape spokesperson Luntu Sokutu nor shop steward Sidney van der Colff could provide GroundUp with details about the salary differentials. Van der Colff would only say that workers in various grades, from technical to administrative, were not paid the same in the Western Cape as in other provinces. Metrorail spokesperson Riana Scott said she could not comment on the differentials as the matter was being discussed in the bargaining forum.
Sokutu said that in Monday's meeting Prasa had not provided any information which the union could take back to workers. Prasa was not taking workers' demands seriously, he said.
Sokutu said Prasa had asked Satawu to postpone the strike until after next Friday's bargaining forum meeting, but the union had refused.
"This is a delaying tactic on their side," said Sokutu.
In a statement released by Metrorail on Tuesday on the strike action Walker assured commuters that train services would be provided tomorrow.
"This is not the first threat of this kind and the region has an effective contingency plan in place to deal with the few individuals opting to participate," said Walker.
Metrorail spokesperson Riana Scott said two unions were recognised within Prasa, the United National Transport Union and Satawu. About a third of employees in the region did not belong to any union.
"History has shown that not all members of a striking union may elect to strike," she said.
"We are planning a contingency service as we speak," said Scott.
Dodgy people are suing us. Please support us by contributing to our legal costs and helping us to publish news that matters.
© 2016 GroundUp.

This article is licensed under a Creative Commons Attribution-NoDerivatives 4.0 International License.
You may republish this article, so long as you credit the authors and GroundUp, and do not change the text. Please include a link back to the original article.