Man on hunger strike in protest against vigilante killings
|
Mary-Anne Gontsana
News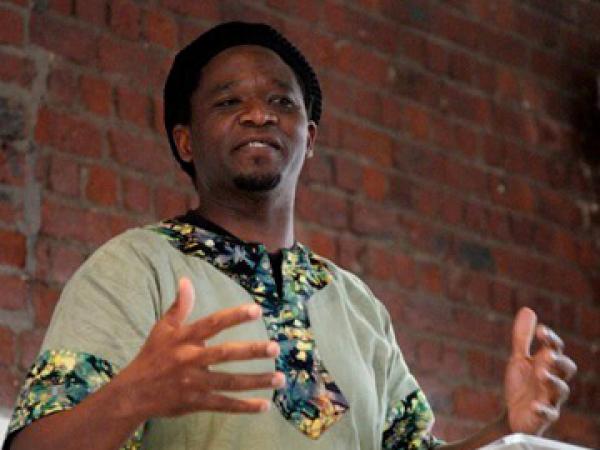 Nkwame Cedile, a Western Cape organiser for the Right2Know campaign, is fasting for nine days in protest against vigilante killings in Khayelitsha. He is calling his campaign 8+1.
Cedile says he is living by the words "Vuka Mnyamana (Wake up blacks), you are the ones you have been waiting for."
"We have it in our minds that being violent to criminals will solve or limit crime. I'm embarking on 8+1 days of fasting, to provoke a discussion in our society about the killings of our own through necklacing. I chose to fast out of a feeling of total disbelief that 18 years into our democracy, the rainbow nation will fail and eat its own through public executions," Cedile said.
He says he started his fast on Friday 25 May. Each day is dedicated to a victim. He only drinks water. The strike will end on Saturday 2 June.
"My action is a call to everyone to take a stand against the necklacing, as these community public executions are barbaric and can only make us a society of murderers," Cedile explained.
Vigilantism is defined as the act of trying to catch and punish people suspected of committing a crime without waiting for the police. Alleged criminals have been stoned or wrapped with a tyre and set alight in Khayelitsha.
A recent vigilante killing happened in March, when three men were killed in Nkanini. The men were necklaced and set alight in an open field after residents found them guilty of stealing a generator. Two died at the scene and one died later in a hospital.
Nkanini resident Bulelwa Lindiso said she is against vigilantism, "I live alone and I don't get much sleep at night because of fear. I have had my door kicked and have been robbed a number of times by the criminals of Nkanini but I don't support vigilantism. The law says we mustn't kill."
Another resident, Amanda Gamanye, said police take too long to respond to reports and complaints about crimes, which forces the residents to take the law into their own hands. "One of the men that was killed by the mob was my neighbour. He was in and out of jail. Vigilantism is not right but if the police would do their job, it could be avoided," Gamanye said.
Police spokesman Frederick Van Wyk said statistics on mob justice incidents in Khayelitsha, Lingelethu-West, and Harare areas are unavailable because the cases were investigated as murders. "However, should it be found that a certain incident was in fact a vigilante incident, detectives will direct their investigation in that direction," Van Wyk said.
Social Justice Coalition's (SJC) junior researcher Axolile Notywala said one of the reasons residents resorted to vigilantism is because they have lost faith in the Khayelitsha police and criminal justice system. "SJC has called for a commission of inquiry into Khayelitsha police and the justice system," Notywala said.
"We are planning a night vigil sometime in July in Nkanini (in Khayelitsha), where we will engage with the community and educate them about the dangers of vigilantism. We will also light candles for victims who have lost their lives in these attacks", Notywala added.
Dodgy people are suing us. Please support us by contributing to our legal costs and helping us to publish news that matters.
© 2016 GroundUp.
This article is licensed under a
Creative Commons Attribution-NoDerivatives 4.0 International License
.