Judo SA needs funds for young Eastern Cape fighter
Lithemba Magajana has been selected to take part in the African Judo Cadet Championships in Burundi in May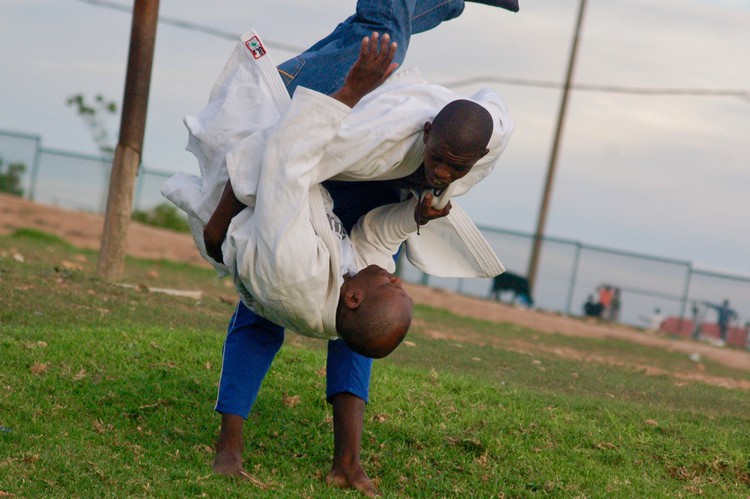 Judo South Africa's only fighter from the Eastern Cape in the national 18-member team says he is "delighted to be given a chance". Lithemba Magajana, 16 and a grade 10 learner at Gamble Street High School, KwaNobuhle, Uitenhage, is rated number one by Judo SA in the Cadet Division. He will take part in the African Judo Cadet Championships in Burundi from 9 to 13 May.
According to his father and coach, Mzwandile Magajana: "The boy is as strong as an ox. He is ready to fight and will win. In fact, he has been achieving first places at national karate and judo tournaments. This will be one of his dream fights overseas."
It will not be his first international fight. In 2014, Lithemba took part in the 6th Ippon Antwerp World Judo Tournament in Belgium. "I fought with a Japanese guy and a tough fighter from France, and I lost both fights. But I became victorious in the third fight against a fighter from the Netherlands. At that time, I was very young, afraid, and was new to overseas opponents."
Lithemba says he started karate at Zenshion Karate Club when he was five years old. In 2010, he joined Gigorokano Judo Club under sensei Monwabisi Daniels. "I left karate as a sempai (brown belt) to pursue judo."
Lifa Dondashe, 15, says his friend is an inspiration. "Every few months, he [Lithembe] will tell you he is going to Cape Town, Durban or Pretoria. When some boys his age try to provoke him physically, Lithemba backs off. He doesn't use martial arts to beat up others, but is a disciplined, kind-hearted friend."
According to Ina van den Heever of Judo South Africa, because Lithemba is the only fighter from the Eastern Cape, the province cannot assist with the cost of travel and accommodation. There needs to be more than one participant.
"We need R22,000 … so Lithemba can travel … We need help," said Van den Heever.
(If readers wish to support Lithemba please contact Judo South Africa.)
© 2018 GroundUp.


This article is licensed under a Creative Commons Attribution-NoDerivatives 4.0 International License.
You may republish this article, so long as you credit the authors and GroundUp, and do not change the text. Please include a link back to the original article.