Women traders at mercy of Harare police
"It is better to pay the $20 fine, than pay daily bribes," says defiant sadza seller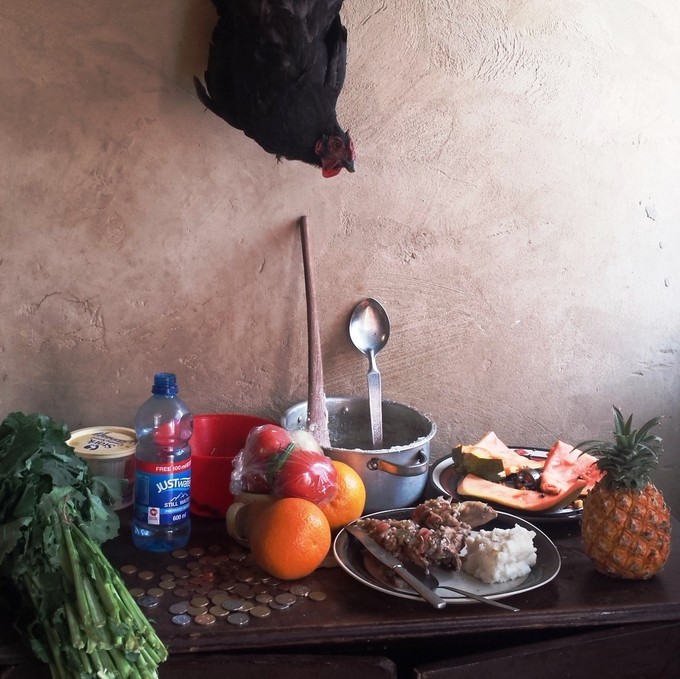 Zindoga open air market in Harare is famed for its "sadza", a thick porridge that is a staple of Zimbabwean life. Located in Waterfalls, one of the capital's more vibrant townships, this dusty ground with its orange vendors and bus touts, its roaming goats and baskets full of "road runner" chickens, draws everyone from rich bankers and lawyers to churchmen. They are shunning the city's well-heeled restaurants, lured here by a $2 plateful of "sadza" and meat cooked over a logfire.
The sadza business is a lifeline for around a hundred women, mostly between 25 and 40 years of age, who earn a living cleaning cattle heads and stirring meat and soup in giant pots, even in the searing September heat.
They have a rich repository of customers – taxi drivers, vendors, tourists, and worshippers who come to visit a famous evangelist nearby.
But these women sadza entrepreneurs are facing a threat to their survival –police officers who demand $10 dollars a day and a plate of mutton soup.
"Every day, at 1pm," says 35-year-old Angelina [names have been changed to protect the women] who cooks and serves 150 plates of goat meat daily at a price of $1.50 a bowl.
"If it´s not municipal security thugs, it is regular police on motorbikes angling for a free bowl of rice and chicken," she says, pointing to a bevvy of police officers manning a roadblock just yards away. They are flagging down buses, many en route to South Africa.
"From their roadblocks they come straight to my kitchen to demand a free plate. Six free plates or a $10 protection bribe," she says.
Women sadza entrepreneurs like Angelina are often widowed and have no license to trade. City health permits and food registration requirements can run into hundreds of dollars, way beyond the means of these women. The women resort to cooking without the necessary paperwork.
Zindoga chickens and goats are raised traditionally,. For many people these taste better than those farmed in industrial pens. Dishes served here include traditionally prepared vegetables with soya leaves and crushed pumpkin leaves. Lunch can be "chihuta bird" (quail, a wild dish that has taken the capital by storm) with a mug of maize juice. This rarity is found almost nowhere else in this city of over two million. A main attraction with Zimbabwe's dwindling economy are the menus here that cost on average $1.50 a plate, unlike the $5 that established Western chain restaurants charge in the city.
But, says 40-year-old Dadai, "This booming business has brought us harassment and stress." She manages 200 plates a day, serving traditional sorghum and chicken offal.
"Every extortioner thinks we are getting rich. But in reality, I have two girls working under me and six children to take care of. How then can I afford a $10 bribe daily or five free plates to police officers?"
"We even have incidents of visitors who claim to be officers. We serve them free food and later realise we have been scammed when genuine police officers turn up for their daily bribe," she says.
Police in Zimbabwe generally receive free social services as goodwill from the public. With very few police cars to go around, it is not an uncommon sight to see police hitching free rides on public buses to get to work.
"Their general attitude to expect free gifts has led to them coming to us for free meals," says Hilda, whose food stand is packed with diners hoping to eat chihuta.
"When we sometimes refuse, police raids are swift, seizing our pots, extinguishing our fires and closing our makeshift kitchens."
In August, police made one such blistering raid on Zindoga marketplace. Dozens of women sadza sellers were jailed at the nearby Waterfalls police station and forced to pay a $20 fine.
Hilda was one of them. "Our pots were seized because we refused to pay the $10 police protection bribes … The shameful thing is that the police were [later] seen selling our pots."
Colletta Zwana, an activist with the Zimbabwe Informal Sector Organization, says, "Even if women sadza sellers pay to register their open air kitchens with the Harare municipality health department, police extortion will continue in a different way – protection fees, health certificates etcetera."
Dadai says that when they refused to pay bribes some officers threatened that the next time they would use tear gas on them. She at once gave them five free plates.
But Hilda thinks defiance is better for the sadza sellers. "It is better to pay the $20 fine that [to pay] daily bribes."
© 2016 GroundUp.

This article is licensed under a Creative Commons Attribution-NoDerivatives 4.0 International License.
You may republish this article, so long as you credit the authors and GroundUp, and do not change the text. Please include a link back to the original article.