Hundreds outside Parliament call for Zuma to resign
Joining protests in Pretoria, following the President's cabinet reshuffle, civil society and faith-based groups demonstrated in Cape Town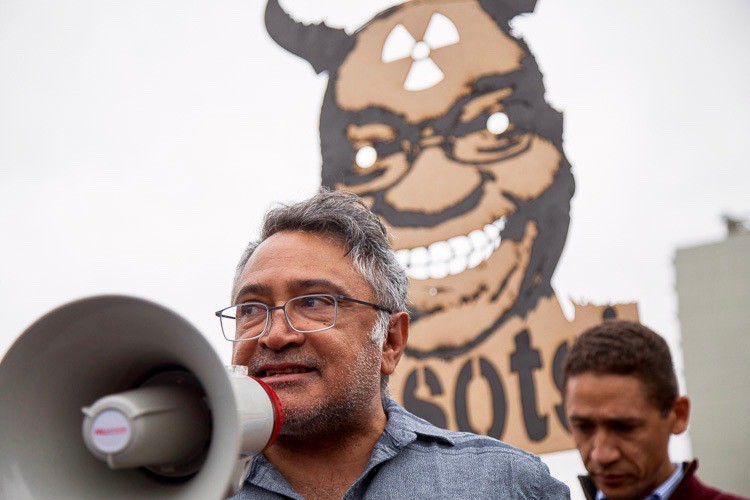 On Friday, over 200 people protested outside Parliament calling for the immediate resignation of President Jacob Zuma. 
The protests follow Zuma's announcement of a cabinet reshuffle in which Finance Minister Pravin Gordhan and his deputy were axed.
Protesters sang songs and chanted "enough is enough" and "Who must fall? Zuma!"
A moment of prayer
Bishop Michel Hansrod of the SA Methodist Church told the crowd, "We cannot be silent while our government is leading us into an abyss of hopelessness and despair."
"We will not stand by any longer and watch the beautiful dream of a free and democratic country lying in ruin," said Hansrod.
He led protesters in a moment of prayer.
Crispin Sonn, co-founder of the SA First Forum, said, "We have failed our patriots and compatriots because we have not made our voices heard. This has allowed these bad things to happen."
"We have people languishing in poverty. Gang violence. People out of jobs. And yet, we have people in luxury with a desire to make decisions that are absolutely, absolutely against our wishes and our will," said Sonn.
A "coup of sorts"
Dean Peacock, the Co-executive Director of Sonke Gender Justice, said that the protest was not just about Pravin Gordhan. "This is about politicians who are now being sanctioned and removed from office because they are willing to stand up against Zuma's very overt agenda of stealing from the treasury".
Peacock said the cabinet reshuffle amounted to a "coup of sorts".
Zackie Achmat, activist and associate director of Ndifuna Ukwazi, said, "It is a day of deep pain. A day of tragedy. A day of sorrow. It is a day which I thought we may not see."
Achmat said that the ANC could no longer be saved and that Zuma had to be removed. He said the cabinet reshuffle was about the nuclear deal.
"The Guptas are a sideshow in this," said Achmat.
"You cannot talk about state capture and Zuma if we do not talk about the state capture in this city and in this province," said Achmat, who is also a supporter of the affordable housing activists currently occupying the Helen Bowden Nurses Home and protesting against the sale of the Tafelberg site.
Achmat called on protesters to block traffic outside Parliament by sitting with him in the middle of the road.
Traffic officers arrived soon after and blocked a portion of the road to redirect traffic from the intersection.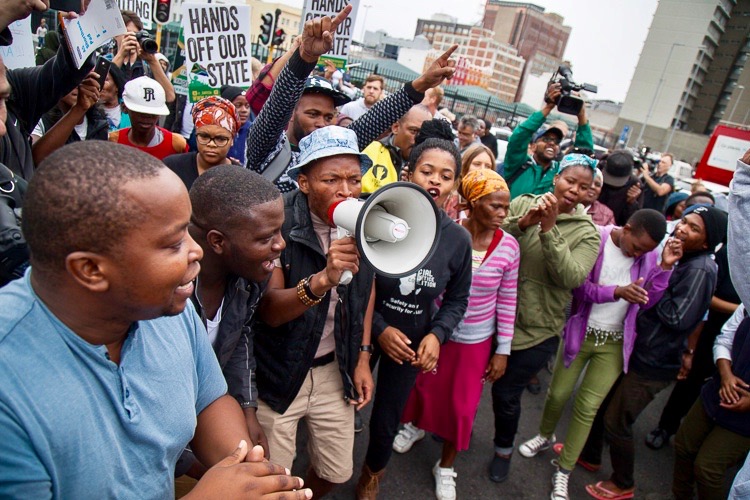 Dodgy people are suing us. Please support us by contributing to our legal costs and helping us to publish news that matters.
© 2017 GroundUp.

This article is licensed under a Creative Commons Attribution-NoDerivatives 4.0 International License.
You may republish this article, so long as you credit the authors and GroundUp, and do not change the text. Please include a link back to the original article.