HIV patients still waiting for easier-to-take drugs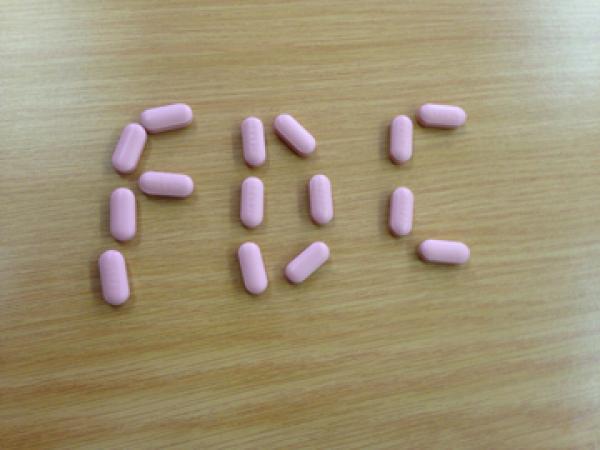 Patients with HIV in South African public clinics have to take at least three separate pills once and maybe twice daily. But in the private sector, as well as in the United States and Europe patients have for years been able to take their HIV treatment as one pill once a day.
The single pill combines three medicines, called antiretrovirals, into one pill. These combination pills are called fixed dose combinations (FDC).
Health Minister Aaron Motsoaledi announced in December that FDC treatment would be in the 2013 HIV drug tender and become available in clinics in April. It is now 10 April and still most clinics in Khayelitsha do not have these pills. The FDC pill to be introduced contains three anti-HIV, or antiretroviral, drugs: efavirenz, tenofovir and emtricitabine. There are three brands: Atroiza by American company Mylan, Odimune by Indian company Cipla and Tribuss by South African company. All are generic equivalents of Atripla which came onto the market in 2006 in the United States and Europe following agreements between three major multinational pharmaceutical companies Gilead, Bristol Myers Squibb and Merck. South African patients will now be getting what has been standard in rich countries for nearly seven years.
FDCs have two potential advantages over taking individual pills: they are more convenient for patients (although whether this will improve patient adherence is unclear) and they are expected to be easier to manage for the public health system.
One person who was desperately waiting for 1 of April to come so that she could reduce her daily pill intake is Mandisa (name changed). She has been on antiretroviral treatment since 2009. She explained that she has to take many pills on a daily basis, "Every morning I take thyroxine because my thyroid glands failed and I'm on lifelong medication for that. I have to take 150mg of this and they sometimes come in three 50mg pills which I have to take all at once," she explained. She also has high blood pressure and is on lifelong treatment for that too. She takes her blood pressure medication daily before noon which consists of two pills. Around 6pm she takes fluconazole to prevent a return of meningitis which she once suffered from. She also has to take vitamin B tablets. And then there are her antiretrovirals!
"I'm used to taking so many pills by now but I do tend to forget sometimes if I've had a busy day. Like today I forgot to take my high blood pressure medication and when I get home late it will be too late to take them, meaning that I'm not adhering well to my treatment. I usually take breaks in between my medication because I'm scared of taking too many pills for different conditions all at one go. What if I overdose and end up feeling dizzy or go to sleep and not waking up?" She asked. She is disappointed with the delay.
New patients are being being prioritised for FDCs. Nomsa (name changed) started treatment on 25 March after finding out about her HIV positive status a month ago. She is also on TB treatment. She feels that she missed the train for receiving FDCs because she was started on treatment before the change in policy came into effect on 1 April. "It's not easy taking so many drugs but I take them because I don't want to die. It would be better and I'd be very happy if I could take just one pill for HIV instead of 3 because after the TB treatment is done then I'd only have to take one pill instead of 3 which would make my life easier." She said.
Director of Communications in the Western Cape Government, said that they have not rolled FDCs out to all clinics yet but that the province did send out a circular stating that patients who start treatment should be given FDCs. She further said that this decision was taken because the Western Cape only has enough stock of FDCs for three months at present and that the FDCs will be phased in. She also said that patients need to be counselled on how to use FDCs. "We now have a national FDC leaflet which counsellors will be trained to use."
Mandla Majola, Western Cape Provincial Coordinator for the Treatment Action Campaign (TAC), however feels that government is buying time and wants to first clear the shelves of all existing ARVs before rolling out FDCs to everyone. He further said that government has a tendency of making public political announcements but failing to deliver.
He told GroundUp that in a meeting the TAC had with the health department they were told that the problem was with capacity and not being able to meet demand. Majola says that this shows that there is a problem in communication between political heads and the people running the health department. "Expectations from communities are high. Government needs to stop making public announcements and failing to deliver. This is unfortunately the case, not only within the Health Department, but in housing and elsewhere," he said.
Dodgy people are suing us. Please support us by contributing to our legal costs and helping us to publish news that matters.
© 2016 GroundUp.
This article is licensed under a
Creative Commons Attribution-NoDerivatives 4.0 International License
.