HIV activists run Comrades Marathon
|
Veronica Washaya and Janine Fortuin
News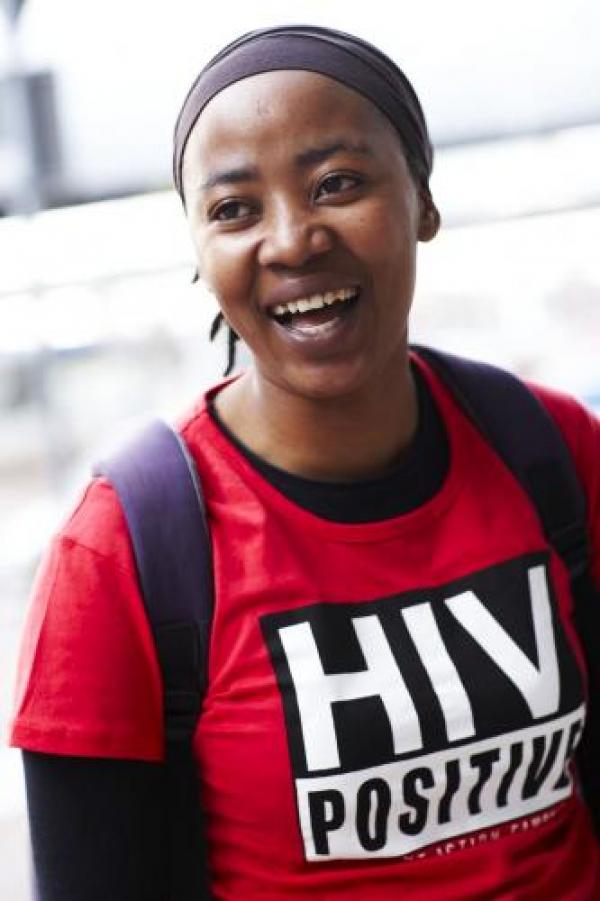 A group of activists from the Treatment Action Campaign (TAC) ran the Comrades Marathon on Sunday 4 June.
The Comrades Marathon has been an annual event since 1921. This year several TAC members took up the challenge to run the race in its 91st year. "It was our first experience, and it felt like stepping in the footsteps of legends," said TAC's General Secretary Vuyiseka Dubula, who lives with HIV, after completing the race.
Mark Heywood is the Executive Director of the public interest law firm SECTION27. He has run the Comrades more than 10 times. He challenged Dubula by lending her the medal from his first Comrades Marathon until she had one of her own. Dubula accepted the challenge, and decided to register herself and Tantaswa Ndlelana, the administrator in her office at TAC, after they completed the Soweto Marathon in 2011.
Dubula and Ndlelana, along with their teammates, began their journey to running the Comrades Marathon with regular sessions at the gym and group running sessions in the mornings. They also competed in the Weskus Marathon, the Cape Town Marathon, and the Slave Run. "While I was training for the Comrades, I ran a cross-country [race] on my own, and that was the first and hopefully the last time of running alone. It is not my thing, but I had to do it because I was away from home on sabbatical in England," Dubula explained.
Ndlelana said that they received encouraging and inspiring support on social network sites. She said that although losing weight was not a goal, she now has a healthier lease on life. "I used to weigh 96kg. Now I'm proud to say I weigh 84kg. I used to eat a lot and not take good care of myself, but since I started running, all those things have come naturally."
Dubula said philosophically, "I have learned that running is a process, not an event, and training for the Comrades this year has shown me how much more we need to do to create social means of empowerment and solidarity."
Dubula, Ndlelana, and their group used the race to raise awareness about HIV and to encourage overweight, unfit or HIV-positive people living in townships to exercise. Both Ndlelana and Dubula crossed the line in less than 11 hours and therefore won bronze medals. Ndlelana, who was nursing a sore toe nail from the race, said her day is incomplete if she does not go running.
© 2016 GroundUp.
This article is licensed under a
Creative Commons Attribution-NoDerivatives 4.0 International License
.