Gugulethu toilet cleaning jobs dispute resolved
Services resume as new contracts signed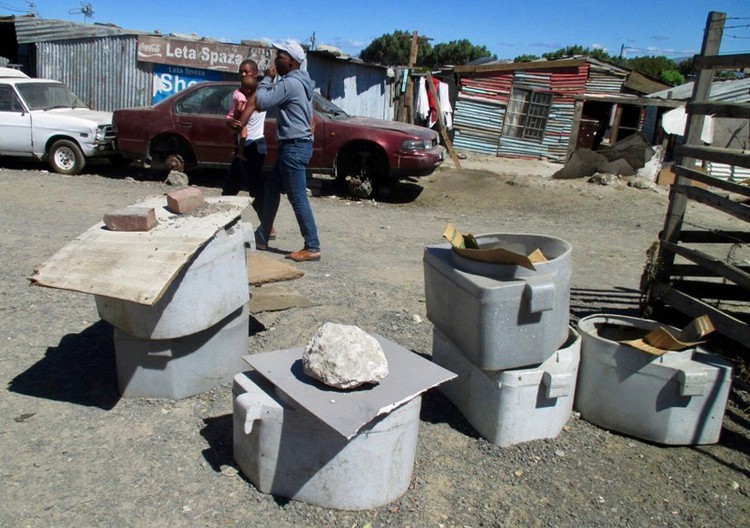 An agreement on jobs to clean toilets in Barcelona in Gugulethu has brought an end to a week-long disruption which left the informal settlement strewn with reeking portable toilets.
Residents stopped cleaners from working on 24 March in protest against recruitment policies. The cleaners are employed to empty and clean the portable toilets supplied by the City of Cape Town to homes in the area. They had just removed the portable toilets, which were full.
Residents said they had told local ward councillor Bongani Ngcombolo that they wanted 21 people who had worked as casuals in the area since December to get the janitorial positions from 1 February.
They said Ngcombolo had instead chosen to employ new janitors from the municipality's database and sidelined the casuals. The casual workers had waited at the communal hall in Barcelona, but Ngcombolo had conducted the hiring process in the Gugulethu municipal offices.
Street committee chairperson Mongameli Mbili said the 21 people had now all been recruited on a new one-year contract. The toilet cleaning service was "back to normal", he said. The dispute was apparently resolved two weeks ago.
Councillor Siyabulela Mamkeli, the City of Cape Town's Mayoral Committee Member for the area, confirmed that services were back to normal following meetings between the City and the local councillor and the recruitment issue had been resolved.
© 2017 GroundUp.

This article is licensed under a Creative Commons Attribution-NoDerivatives 4.0 International License.
You may republish this article, so long as you credit the authors and GroundUp, and do not change the text. Please include a link back to the original article.