Global campaign to make corporations more accountable
|
Baone Twala, Centre for Applied Legal Studies
Opinion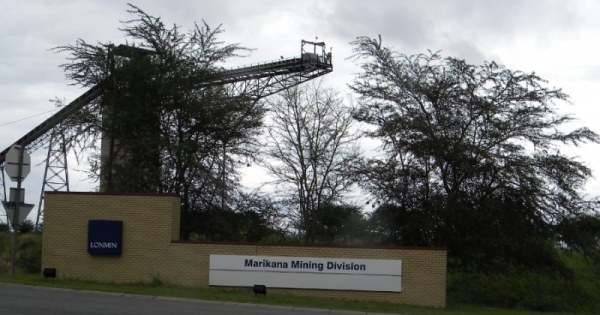 Transnational corporations influence every aspect of our lives. From the television programmes we watch to the food we eat, the clothes we wear and the way we communicate.
For the most part, the only things that concern us when we spend our hard-earned money are the price and quality of the goods and services we pay for. But we, the consumers, should look beyond the end product toward the method and manner of production. Most importantly, we should concern ourselves with whether the products we buy and use have been made in a manner that might violate human rights.
The impact that companies have on the world is greater today than ever before. Transnational corporations have more power to impact human rights both positively and negatively. The positive impact of these corporations is visible everywhere and manifold.
Thanks to telecommunications companies, people are able to communicate long distance and even video call. Airline companies enable us to travel from continent to continent in a day. Supermarkets provide healthy foods; pharmaceutical companies provide medicines; and state-owned enterprises provide electricity, water and sanitation. These benefits should be amplified to benefit the most marginalised in society.
These goods and services benefit us. But at times they are provided at the expense of the rights of a large number of people. In these cases, the negative impacts of corporate activities outweigh positive impacts. Cobalt mining in the Democratic Republic of Congo serves as a key example.
The DRC is home to one of the world's main providers of cobalt. Cobalt is an essential part in the production of batteries used in, for example, laptops and cellphones, especially thin smartphones requiring long-lasting battery life. The mining and distribution of cobalt is a lucrative business. Unfortunately, cobalt is at times obtained through the violation of human rights by corporations.
In 2009, police evicted people living near the Luiswishi mine and demolished their homes in order to ease the operations of mining company Compagnie Minière Du Sud (CMSD). Police did this using vehicles and equipment that belonged to CMSD. The community members were apparently evicted without any official documents, authorising their eviction and were not provided with alternative accommodation, both of which are required by DRC law. The eviction and demolition left many people homeless. Three years later, in 2012, some of the community members still remained homeless. Amnesty International claims that the mining company was complicit in these human rights violations. This cannot be allowed to continue.
Corporations need to be held responsible for breaching human rights. The United Nations' Human Rights Council tried to do this when it unanimously approved the UN Guiding Principles on Business and Human Rights in 2008 (known as "the Guiding Principles").
These Guiding Principles provide that states have a duty to protect human rights and that companies have a responsibility to respect human rights. While these principles are groundbreaking for acknowledging that corporations can impact human rights, they are not binding. The struggle to hold corporations accountable by means of binding instruments and finally get remedies for the victims of human rights abuses continues.
This week (6 - 10 July) the United Nations, under the leadership of Ecuador and with the support of South Africa, began discussing the development of an internationally binding law that will apply to companies operating across countries. The meeting of the Intergovernmental Working Group on the Business and Human Rights Binding Treaty is being held in Geneva. The hope is that this law will set a minimum human rights standard that corporations must maintain. It will then also hopefully provide legally binding remedies for victims of human rights abuses by these corporations, such as the people unlawfully evicted at Luiswishi mine.
There are things we can all do to make corporations respect human rights. We can become better informed about how the goods and services we use are produced. We can support the work of Stop Corporate Impunity (stopcorporateimpunity.org) and the Treaty Alliance (treatymovement.com) who are campaigning for a binding agreement on transnational corporations through the UN. Help make others aware of the issue and follow latest developments on social media via the hashtag #stopcorporateabuse.
Baone Twala is a Candidate Attorney at the Centre for Applied Legal Studies and writes in her own capacity. Views expressed are not necessarily endorsed by GroundUp.
Dodgy people are suing us. Please support us by contributing to our legal costs and helping us to publish news that matters.
© 2016 GroundUp.
This article is licensed under a
Creative Commons Attribution-NoDerivatives 4.0 International License
.