Fort Hare students return to class
University puts in place catch-up plan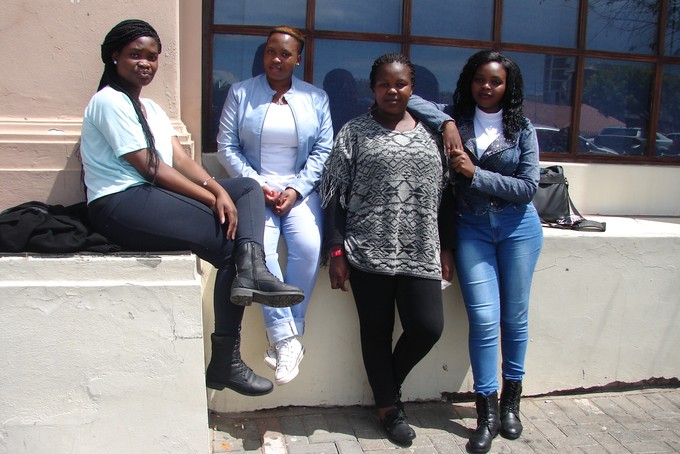 Classes resumed today at Fort Hare on both the East London and Alice campus, after a mass meeting at which the majority of students voted to return to class to prepare for the final exams.
Student leader Sonwabiso Mamnkeli in East London said students were not entirely happy about going back to classes.
"On Friday we had a mass meeting with students and it was agreed that we should return to classes. Not all of our demands were met, hence we will have another meeting as student leaders to see if there is anything we can do about the demands that were not met," said Mamnkeli. 
He said students still wanted a zero increase in fees next year instead of the 8% which had been announced. 
Several students said they were relieved to return to class as they felt there was still a chance they could pass this year in spite of the pressure they were under, Fourth year accounting student Marshal Kadzungwa told GroundUp he was "excited" to be going back to class.
"During the stay away I was actually terrified of the possibilities of varsity closing for the year as this would mean I would not be able to graduate next year. That would have been devastating."
"I have mixed feelings about returning to classes, I am happy but also feel that it is not a good thing. We were so used to relaxing and doing nothing, now there is a lot to catch up. It is very stressful when I think about it," said first-year law student Jane Marahwa.
Alice campus student leader Thandikhaya Mathokazi said that Alice all students' demands had been met, which was why they had gone back to classes.
"Management has fired the security company that we did not want, and they have changed all locks in our residence rooms. The new security company is set to start working on Wednesday."
In the meantime, casual security guards had been hired.
"The University will focus on preparing for the final exams and all study locations will be open 12 hours a day to ensure that all students are able to catch up with their studies," said Mathokazi.
The university's stakeholder relations manager, Lizo Phithi confirmed that classes had resumed. The university had met all the students' demands, he said.
"Classes have resumed today and the university has a catch-up plan for students so that they will not be at a disadvantage when it comes to exam time. The catch-up plan is about the amendment of the exam time table and making sure that students are well prepared for final exams." said Phithi.
"Classes will continue until 4 November and from 7 until 11 November we will have a study week. Exams will start on 14 November until 2 December," said Phithi.
Dodgy people are suing us. Please support us by contributing to our legal costs and helping us to publish news that matters.
© 2016 GroundUp.

This article is licensed under a Creative Commons Attribution-NoDerivatives 4.0 International License.
You may republish this article, so long as you credit the authors and GroundUp, and do not change the text. Please include a link back to the original article.