Fewer learners fed after feeding tender goes BEE
|
Mary-Anne Gontsana
News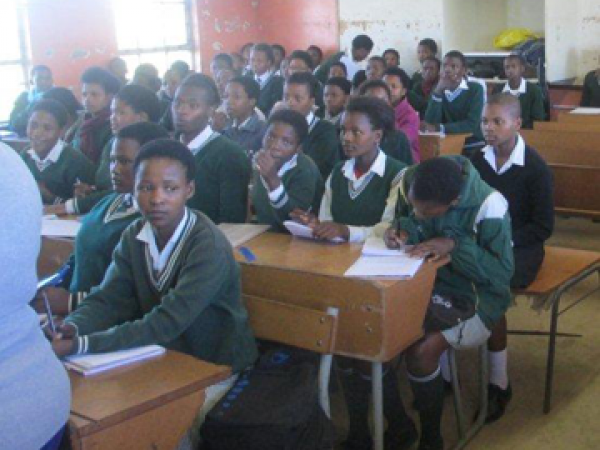 Since the Peninsula School Feeding Association (PSFA) lost a tender by the Department of Education's National School Nutrition Programme to deliver a school feeding service, two schools are complaining that the service has decreased, and learners are hungry.
The PSFA was informed in June that the tender which began on 1 July was awarded to two small businesses for a two-year period. This was because of a change made by government in the adjudication process — the inclusion of a broad-based black economic empowerment (B-BBEE) certificate.
The two companies awarded the tender were Inyameko Trading 189 CC trading as Masiyakhe Industries and Landmark Logistics which is a transport and distribution company.
In a letter sent by PSFA to one of their donors, it claimed that "in previous years, price was the primary consideration, while proven track record, along with criteria such as financial and infrastructure capacity, were taken into account. The B-BBEE rating now supersedes this."
A teacher from Matroosberg Primary who did not want to be named said it was a struggle because fewer children were being fed now.
"PSFA used to feed 293 learners in our school and now with the new service provider, Masiyakhe, they have only been provisioned by the education department to cater for 79 learners. We can only manage to feed the foundation phase learners, those who are in Grade R, the rest of the school goes hungry, some are even going as far as begging in public. I have spoken to the department but we were told that the number of learners fed would not be increased. The way they have counted the learners for the feeding scheme is clear that they are still using the schools 2004 statistics. We are trying our best to accommodate the learners, but it's difficult. Teachers and parents are donating and we are also getting help from the churches and mosques near our school. Masiyakhe delivers food every second week and the quality is not that great. We want to join PSFA again as we were with them until 2004 when the department took over," said the teacher.
Another teacher from Rocklands Primary also said the biggest problem they had with the new business was that it only catered for the learners allocated by the education department, whereas the PSFA used to cater for double the amount of learners.
"They cater for 102 learners and now the rest get nothing. What am I then supposed to say to my other hungry learners? That they cannot get any food? We are trying our best with the little that we have to still feed the amount of learners that PSFA fed. We have some stock left from when PSFA was our service provider so we are using that, and we have lessened the portions of food given to the learners, to ensure that everyone gets food," he said.
He said another problem with the new service provider was the poor delivery and the quality of the food. Sometimes the deliveries were late and he found that the fish that they were using was not too popular with the learners, as some did not even eat it.
PSFA operations administrator, Amelia Koeries said they had been receiving complaints from schools they had been servicing about quality and quantity.
"We lost the tender because of BEE and unfortunately we cannot continue supplementary feeding at schools because there is no funding. We used to receive 70% of the tender and fed about 229 000 learners. The tender was on a two year cycle and we catered to about 250 schools," said Koeries.
Bronagh Casey, spokeswoman for Western Cape education MEC Donald Grant said currently over 430 000 learners in 1 026 schools in the Western Cape received a meal every day, and provision was made to feed those learners that did not qualify in the feeding scheme.
"The ministry is not aware of any complaints in this regard. We have however received communication that some learners, who do not qualify on the provincial scheme, but benefitted from the PFSA charity scheme are now not being fed. We have now made arrangements to do so. The learners will receive the same allocations as those that qualify to receive food," said Casey.
GroundUp called and sent an email to Masiyakhe Industries for comment but a response had not been received by time of publication. A number listed online under Landmark Logistics South Africa was that of a private residence.
This article has been fact-checked by GroundUp.
© 2016 GroundUp.
This article is licensed under a
Creative Commons Attribution-NoDerivatives 4.0 International License
.