Family demands answers after teen's body disappears from state morgue
Department and police fail to answer questions because they are still investigating three years later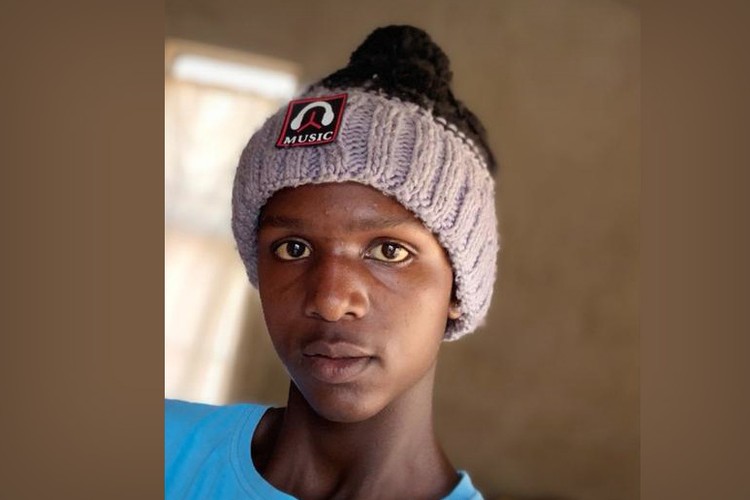 Mpumalanga police are investigating the disappearance of 19-year-old Banele Mthembu's corpse from a local state mortuary.
Banele's family reported him missing in 2020. His family were informed that he had died in an accident and was apparently given a pauper's burial because his identity was unknown at the time.
But when the family went to enquire about Banele, officials could never point out where he had been buried.
The department of health and police are still investigating the disappearance of Banele's corpse from the mortuary.
The family of 19-year-old Banele Mthembu are demanding answers from the Mpumalanga health department and the police after his body disappeared from a state mortuary.
Banele's family reported him missing three years ago. They discovered that Banele had died in an accident in June 2020, likely the same day he disappeared, and was taken to the state mortuary as an unidentified person. When the family went to the mortuary to get details of Banele's burial, they discovered that his corpse had been unlawfully taken from the mortuary.
Provincial police have confirmed that an employee from the KwaMhlanga government morgue was arrested on 9 September 2023. The arrest was related to the theft of Banele's body.
Provincial police spokesperson Donald Mdhluli last week told GroundUp the 44-year-old suspect was due to appear at the KwaMhlanga Magistrates' Court on 11 September. But the matter was struck from the court roll due to insufficient evidence, according to provincial National Prosecuting Authority (NPA) spokesperson Monica Nyuswa.
"The NPA referred the docket back to the police for further investigation," said Nyuswa.
GroundUp understands that the suspect is a senior employee at the KwaMhlanga forensic pathology services centre, where Banele's body had been taken in 2020. He is one of two employees who were suspended by the Department of Health after it was discovered that Banele's body had gone missing, a source told GroundUp.
The source claims Banele's body was taken and later dumped in order to fraudulently collect money from a life insurance policy, though we have not been able to confirm the validity of this claim. It is unclear if this incident is part of a syndicate using unclaimed corpses at the state morgue to commit insurance fraud.
Officer Mdhluli told GroundUp that the police are not ruling out the possibility that more people could be involved in the theft of the body. He did not directly answer our question on whether the police are looking into the possibility that a syndicate might be involved. "The investigation is continuing and talking about it in the media might jeopardise it."
Corpse mysteriously disappears
Police spokesperson Selvy Mohlala confirmed that Banele died after he was hit by a truck on the R568 in Loopspruit, a farm area near KwaMhlanga. He said Banele's identity was unknown at the time of his death. "Fingerprints were taken and came back and he was later identified as Banele Mthembu," said Mohlala.
Banele's brother, Sipho Mthembu said Banele had left their family home in Rethabiseng township near Bronkhorstspruit, east of Pretoria, on 10 June 2020. He said Banele had matriculated in 2019 and had left to take his CV for a job in Ekangala near KwaMhlanga.
Mthembu said that when Banele did not return home, the family opened a missing person's case at Bronkhorstspruit police station at that time. "We looked for him at different places but did not find him," he said.
On 6 March 2023, a man who introduced himself as a KwaMhlanga government mortuary employee, came to their family home and informed them that Banele had died in an accident in June 2020, said Mthembu.
"The man said Banele was buried by the government as a pauper. But when we asked him and the mortuary management why they took so long to inform us about Banele's death and burial, they did not explain. We also asked them to show us Banele's grave and proof of his burial, but they failed to do so," he said.
Mthembu said the news that his brother's body had disappeared from the morgue further fueled the family's grief, especially for their mother.
"Our mother, Christine Mthembu is 60-years-old and diabetic. She was so distraught and had to be admitted to the hospital six times for treatment since Banele went missing in June [2020]. My mother cannot cope."
Mthembu said he made several trips to the state morgue to try and find out more details about his brother's accident as well as the subsequent disappearance of Banele's body, but to no avail.
"We cannot sleep at night because we are always worried. We want my brother's body. We are also demanding justice against anyone responsible for the disappearance of the body." He said they want Banele's body returned so they can give him a proper burial.
"This man hurt us a lot but he was released. We also wonder what will happen if he just disappears without telling the truth about what happened to my brother's body," he said.
Government tight-lipped
GroundUp visited the KwaMhlanga forensic pathology services centre to get more information about Banele's missing body. Management staff we approached refused to comment and referred all our questions to the provincial Department of Health.
We sent questions to the spokesperson for Mpumalanga Health department, Dumisani Malamule. The questions related to the alleged suspended employees and how Banele's body had gone missing from the facility.
Malamule said the department was still conducting an internal investigation and that it "was at a sensitive stage".
We also contacted Health MEC, Sasekani Manzini, on 6 September via WhatsApp. Duduzile Mdluli, the deputy director general of Mpumalanga health department then responded saying, "The matter is still under investigation from the Department and police."
"Since the matter is still under investigation from both sides it remains sub judice. The department will not comment on this matter as this might jeopardise the investigation of the police," said Mdluli.
© 2023 GroundUp. This article is licensed under a Creative Commons Attribution-NoDerivatives 4.0 International License.
You may republish this article, so long as you credit the authors and GroundUp, and do not change the text. Please include a link back to the original article.
We put an invisible pixel in the article so that we can count traffic to republishers. All analytics tools are solely on our servers. We do not give our logs to any third party. Logs are deleted after two weeks. We do not use any IP address identifying information except to count regional traffic. We are solely interested in counting hits, not tracking users. If you republish, please do not delete the invisible pixel.