Evidence of plague found in rat in Tembisa rubbish dump
No immediate threat to health, say scientists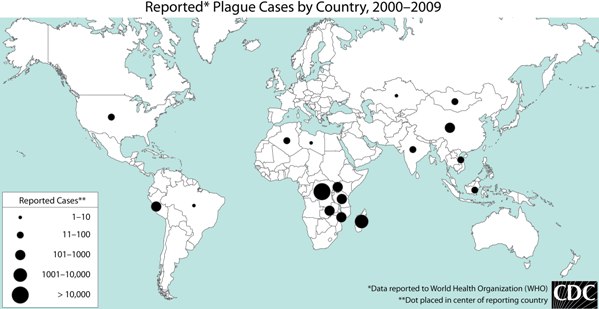 The National Institute for Communicable Diseases (NICD) says it is taking measures to prevent the outbreak of bubonic plague in humans after a live rat, found in an informal settlement in Mayibuye in Tembisa, tested positive for plague antibodies on 16 March.
The NICD, together with environmental health services, made the plague discovery after collecting samples for a monitoring programme that tests for various rodent-borne diseases including plague. Thirteen rats were collected from the informal settlement, and one of them tested positive for plague antibodies.
Garbage is going uncollected in Johannesburg. Nearly 4,000 Pikitup workers are on strike, demanding a R10,000 a month basic salary and the removal of Pikitup head Amanda Nair. The unprotected strike began five weeks ago and has continued through several rounds of failed negotiation between Pikitup management, the City of Johannesburg and the South African Municipal Workers Union (Samwu).
According to John Frean, Associate Professor at the Centre for Opportunistic, Tropical and Hospital Infections at the NICD, the discovery is reason to intensify monitoring and control to prevent the disease occurring in humans.
"Flea control to protect the community and intensified surveillance to detect further evidence of plague activity, have been instituted. The finding is an early indication that escalation of surveillance and control activities … are required."
Frean emphasised that there is "no evidence of current infection, only of previous exposure," in the infected rat. He said "…the absence of unusual rodent mortality suggests that there is no outbreak of rodent plague in progress at present, and there is no immediate threat to human health."
According to the World Health Organisation , plague is caused by the bacteria Yersinia Pestis. It is usually spread between rats by bites and by fleas. It is also usually spread to humans by fleas carrying the bacteria from rats. In the 14th century it was known as the Black Death in Europe and killed tens of millions of people. If left untreated, 30% to 60% of people with it die.
According to the US Centers for Disease Control, about 1,000 to 2,000 cases worldwide are reported to the World Health Organisation annually, though it is believed the real number of cases is much higher.
The last outbreak of bubonic plague in South Africa was 34 years ago in the Eastern Cape, according to the NICD. The NICD has asked people not to handle live or dead rodents.
The Democratic Alliance is urging government to come up with a plan to tackle refuse in informal settlements to prevent the possible outbreak of the disease.
Kate Lorimer, the DA's Member of Gauteng Provincial Legislature for Safety and Security said drastic and urgent attention needed to be given to township areas to ensure "the lives of residents are not compromised". This included pest treatment of dumping grounds and nearby areas.
She said she disagreed with Johannesburg Roads Agency spokesperson Bertha Peters-Scheepers who told GroundUp in March that littering in the township was a "behavioural issue".
Lorimer said if there was regular waste removal in townships, people would not resort to dumping.
"The residents in townships have created dumping grounds away from their homes precisely because of the infrequent refuse collection in their areas. We know that there isn't enough space for bins around every corner, and we also know that the appointed bins are not enough to handle the waste in those areas."
On Friday, the City of Johannesburg said that contingency plans to clean up the City were in "full swing … following the ongoing unprotected strike by Pikitup workers."
Mayor Park Tau said the City had "already begun intensifying efforts to contain health risks" in high risk areas. These areas, according to Tau, are Ivory Park, Diepsloot and Alexandra.
Correction: The original version of this article stated that plague antibodies were found in a dead rat. In fact the rat was alive. We apologise for the error.
© 2016 GroundUp.

This article is licensed under a Creative Commons Attribution-NoDerivatives 4.0 International License.
You may republish this article, so long as you credit the authors and GroundUp, and do not change the text. Please include a link back to the original article.