Eskom complains about crime in Khayelitsha
Staff are reluctant to work in the township, crime indaba told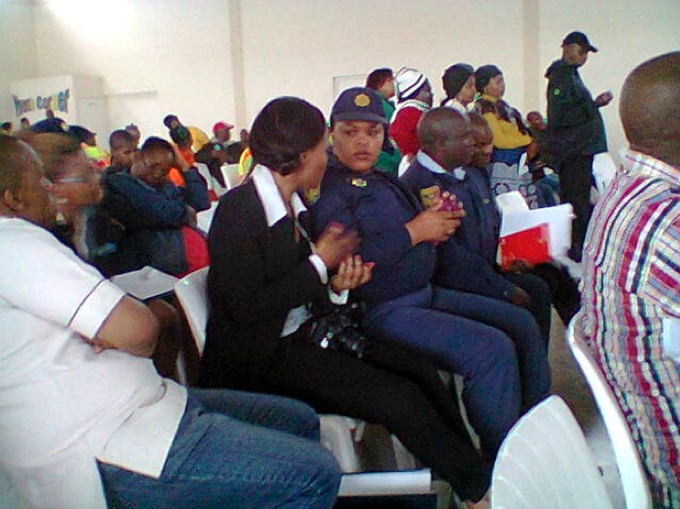 High rates of crime in Khayelitsha are affecting Eskom's operations in the township, Eskom senior executive Mbulelo Yedwa said at the weekend.
Speaking at the Anti-Crime Indaba in Khayelitsha on Saturday, Yedwa called on residents to help protect Eskom staff.
The event, organised by the Khayelitsha Development Forum, was attended by residents, provincial and local government officials, police, and paramedics. Paramedics have been the target of crime in Khayelitsha and other areas.
Yedwa said cable theft was one of the biggest problems facing Eskom in Khayelitsha. He said the company had to replace cabling daily.
"Criminals are selling it at the scrap yards located in the area," he said.
Eskom staff were reluctant to work in Khayelitsha and when they did work in the township, they no longer carried cellphones or money on them for fear of robbery, he said.
Yedwa said residents knew the criminals who stole cables or robbed Eskom staff members and urged them to report perpetrators to the police and to protect Eskom staff working in the township.
Johan Brand, SAPS Cluster Commander in Khayelitsha, said Site C was a crime hotspot. More police officers had been added to the township's three police stations but crime continued unabated.
"Police officers are also being attacked. What kind of society do we live in where police officers are being attacked?"
He said substance abuse was a big problem in the area, and domestic violence was on the increase.
Khayelitsha Development Forum chairman Ndithini Tyhido lashed out at ward councillors who did not attend the event, saying they were not ready to be leaders of the people.
"People accepted nominations to become councillors but they let our people down," he said, adding that he would report these councillors to the local authorities.
In a question-and-answer session, residents said it was difficult to patrol informal settlements because there were no streets.
Others asked what the police were doing about the shebeens in the township.
Some called for more CCTV cameras to combat crime.
© 2016 GroundUp.

This article is licensed under a Creative Commons Attribution-NoDerivatives 4.0 International License.
You may republish this article, so long as you credit the authors and GroundUp, and do not change the text. Please include a link back to the original article.