Dodgy Lottery lawyer trapped by his web of lies
Lesley Ramulifho has made contradictory statements under oath to try and explain away the millions he took from lotto grants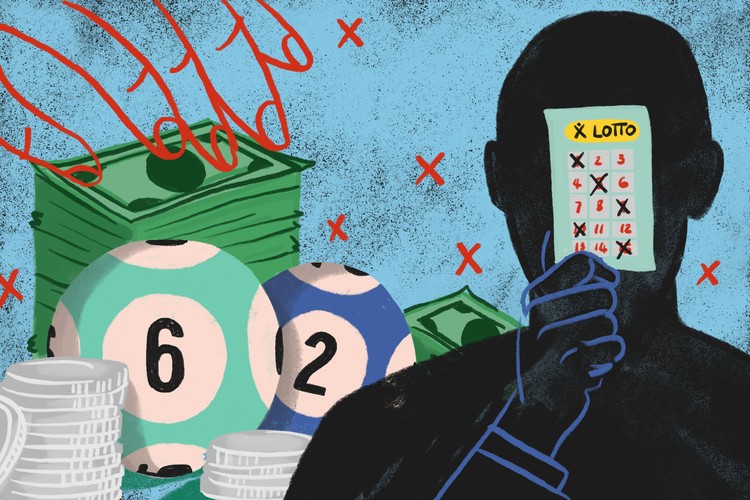 Last year the Asset Forfeiture Unit obtained a preservation order against a property and two restaurant franchises owned by lawyer Lesley Ramulifho.
Ramulifho used lottery grant money, meant for a rehab centre, to buy the property and franchises.
Ramulifho lodged an application in April to overturn the preservation order.
But in his affidavit to overturn the preservation order, he contradicts claims he made in an affidavit he filed in an urgent case he brought against GroundUp 2019.
A Tshwane attorney has claimed that millions of rands syphoned off a Lottery grant meant to build a drug rehabilitation centre was "fair remuneration" owed to him for services he rendered to a non-profit organisation.
Lesley Ramulifho says the R5-million he was paid by Denzhe Primary Care towards the cost of his luxury house was his fee for preparing a grant application to the National Lotteries Commission (NLC) for funding for the rehab and for project managing its construction.
He also claimed that two amounts totalling more than half-a-million rand paid by Denzhe towards the purchase of two Ocean Basket franchises on the East Rand were for work he did for the non-profit.
Ramulifho's luxury property in the upmarket Mooikloof Equestrian Estate near Pretoria, as well as the two restaurants, are included in a preservation order obtained by the Asset Forfeiture Unit (AFU) in November last year.
Both the AFU and the Special Investigation Unit (SIU) believe these assets were paid for using Lottery money meant for the rehab.
Ramulifho makes his claims in an application lodged in April seeking to overturn the preservation order against the house and the restaurants. The application was lodged by Ramulifho, and one of his companies, Pro Asset Managers and Financial Consultants (Pty) Ltd, which owns the two restaurants and of which he is the sole director.
The application has been set down for hearing on 23 August.
In an affidavit that formed part of the original preservation order, Ocean Basket chief operating officer John Camacho said that one of the restaurants – situated in Carnival Mall – "is currently closed and has been since October 2021 … due to non-payment of rentals and there is a legal matter in process between the landlord and the franchisee". The restaurant's assets have been seized by the landlord, he said.
The second Ocean Basket, at Carnival City, is still operating but it is R1.8-million in arrears with rent, according to an affidavit by Nicole Peters, a prosecutor attached to the AFU.
She said Ramulifho was "not cooperating with the curator [Shawn Williams] regarding these two restaurants and the property at Rietfontein [Ramulifho's house], so a proper valuation was not possible."
A GroundUp investigation previously revealed how Ramulifho hijacked Denzhe and then used the dormant non-profit to apply for funding. Several years later the centre is still unfinished, but the money had all been spent.
GroundUp has also reported how Ramulifho used Denzhe as his personal ATM, using it to draw cash and to buy luxury items like carpets, clothes, furniture and airline tickets for himself.
Different explanations
Since GroundUp first exposed the Denzhe fraud, Ramulifho has come up with differing explanations for the Mooikloof house and Ocean Basket payments.
In 2019 he claimed in an affidavit that the two amounts, totalling over R535,240, that were paid towards the purchase of the Ocean Basket franchises were "loans" and had been repaid.
He said this in an affidavit when he brought an urgent application to try to force GroundUp, Daily Dispatch and The Citizen to remove stories about his involvement in the wide-scale fraud at the National Lotteries Commission (NLC).
All three publications opposed Ramulifho's application. The judge ruled that the application was not urgent, struck it from the roll, and awarded costs against Ramulifho, who has yet to pursue the matter.
Ramulifho also previously provided a different reason for why R5-million of the grant money was paid to lawyers handling the purchase of his house in the Mooikloof Equestrian Estate near Pretoria. In an earlier affidavit he argued that the money was merely "parked" with the attorney while he opened a new bank account for Denzhe.
In an attempt to substantiate these claims, Ramulifho filed bank statements as "proof" that the money paid for the Ocean Basket franchises was repaid. The bank statements, however, turned out to be sloppy forgeries.
After the case was struck from the roll, GroundUp submitted two separate complaints against Ramulifho: a criminal complaint of fraud and perjury with police, and a separate complaint lodged with the Legal Practice Council (LPC).
After the LPC dismissed the complaint, GroundUp successfully appealed its decision in the High Court. Last month, a judge ordered the LPC to properly investigate the complaint and also ordered Ramuliufho to pay GroundUp's costs.
Original rehab demolished
Between 2016 and 2017 Denzhe Primary Care, hijacked by Ramulifho, received nearly R28-million from the NLC to build and furnish the rehab. The shoddily-built centre is still unfinished and over R22-million of the NLC grant is unaccounted for.
Instead of building a brand new centre, Ramulifho approached House Regeneration, an existing rehab in the north of Pretoria. It had been in existence since 2009 and was run by a former biker, Dr Ado Krige, who had set up the rehab after he turned to religion. Krige says he was never informed as to the amount of the grant and what was promised to the NLC.
Ramulifho hired Upbrand Properties, which at the time was owned by Johannes Letwaba, the brother of former NLC chief operating officer Phillemon Letwaba, who resigned under a cloud last year.
The relationship between Denzhe and House Regeneration quickly became strained after Krige and Ramulifho clashed over numerous delays, mainly because the contractors claimed that they were not being paid. Upbrand quit the project and a new builder was brought in by Ramulifho. Several of the buildings at House Regeneration were demolished and new facilities were built.
Two separate independent quantity surveyors tasked with assessing the value of the work done estimated it at around R4.8-million.
A construction company subsequently quoted almost R11.5-million to complete the rehab and get it up to the required building specifications.
But Ramulifho claims that he did whatever he could to finish the project.
In 2018 Denzhe sued Krige and his wife for R17-million, claiming that they were responsible for the failure of the project. Krige refused an offer to settle the matter, which is still pending as Ramulifho has not attempted to place it on the court roll for a hearing.
Michael Krige, who was running House Regeneration at the time, said that no plans were ever submitted by Ramuliho.
"After Lesley and Letwaba's brother fell out over payment, nothing happened for ages and we were left with half-built buildings. We were unable to operate the rehab because we couldn't accommodate people, and we were losing money," Krige said.
Krige said he then hired new workers, who were paid by Ramulifho, and also oversaw the construction.
"I managed the construction and got it finished. [Ramulifho] was never there, except when he brought NLC people to see the progress," said Krige.
"I was not paid a cent for my work. I just wanted it done so we could reopen the rehab."
Paid millions to fill in forms
In his application to set aside the preservation orders, Ramulifho describes the monies paid on his behalf by Denzhe as a "reasonable" fee for his work.
"I was not aware of any provision that barred any person who drafted a proposal or oversees the project as project manager from charging a reasonable fee for services rendered," he states.
"The fee I charged was market-related and not one professional person having the necessary and required skills in project management would oversee a project of the magnitude of constructing a drug rehabilitation centre over a period of two and a half years without any remuneration. I maintain that there was nothing untoward in me charging a fee for my professional services," states Ramulifho.
It was agreed beforehand that Ramulifho would be well compensated for his work, Liesl Moses wrote in an affidavit in support of Ramulifho's attempt to regain control of his assets. Moses is listed as a member of the hijacked non-profit organisation (NPO) and was a co-signatory on its bank accounts.
"It was agreed that Mr Ramulifho would be paid 10% commission of the total project prize (sic) for drafting the proposal and 10% for the project management of the project," Moses said. "Mr Ramulifho proceeded with the involved and time-intensive process of drafting the proposal to apply for a grant."
Speedy funding
After it was hijacked Denzhe's new constitution was supposedly signed on 9 September 2016, the same day that the application for funding was filed at the NLC.
It took the NLC just a few weeks to consider the proposal and to allocate the project R17-million. The original amount applied for the rehab was R31,638,000.
A funding application needs to contain a proposal, a budget, a motivation plan and financial statements. Various documents, including a non-profit's proof of registration, copies of IDs of the members and a bank confirmation letter need to be attached.
But Denzhe's application was not very detailed. Financial statements were provided, but these were clearly fabricated because the NPO was dormant at the time it was hijacked. Its bank account was also suspended because there had been no transactions for an extended time.
An earlier investigation conducted by Nexia SAB&T, an independent audit company appointed by Trade, Industry and Competition Minister Ebrahim Patel to investigate NLC corruption, found that the financial statements provided for Denzhe were an exact copy of those filed by another NPO, I am Made for God's Glory. This NPO, of which Ramulifho was also chairperson, received almost R11.4-million in fraudulent Lottery funding.
Based on the costs listed in the funding application to the NLC, it is clear that Ramulifho's multimillion-rand fees were not declared. The breakdown of fees specifies that an amount of R454,094 was intended for an "Implementing agent/Project Manager", a far cry from the millions Ramulifho received.
The NLC awarded R17-million to the project and on 19 October 2016 the first tranche of R7.5-million was paid into Denzhe's account.
Annexures to Ramulifho's affidavit have helped GroundUp clear up a mystery of a R1.55-million payment on 20 October 2016 on Denzhe's bank statements leaked to GroundUp. The annexure indicates that the payment was to a "Perikilis." This, we have determined, was towards one of the Ocean Basket franchises.
On the same day, a further R5-million was paid over to the attorneys that handled the house property transaction for Ramulifho.
On 25 October 2016 the first transfer marked as Ocean Basket franchise fees were paid over. Therefore, within a week, at least R6.5-million of the Lottery funds went to Ramulifho.
On 22 November 2016, the NLC paid over a second tranche of R7.5-million to Denzhe. The next day R271,000 was paid out of Denzhe's account to Christelis Artimedis, an attorney acting for Ocean Basket, with the reference "OB Joining Fee".
By then far more than the 20% Moses claimed Ramulifho was owed, had found its way to entities where he was the beneficiary.
But at the rate money was flying out of Denzhe's account, not much was left for construction. So, the NLC was asked for more money and on 8 March 2017 a request for an additional R5-million was approved by NLC Commissioner Charlotte Mampane.
On 30 June 2017, a further R2-million, which was the final part of the R17-million grant, was paid into Denzhe's account.
This last tranche did not last very long and Denzhe quickly ran out of money. The solution was to once again ask the NLC for more funds to complete the work. The request for more funds was motivated by then NLC COO Phillemon Letwaba who assured the NLC that "90% of the project is finished" and that "the project has been implemented according to the conditions of the grants".
Letwaba signed off on additional funding and on 18 January 2017, a further R5,585,625 was paid into Denzhe's account.
Timeline
The absurdity of Ramulifho's claims becomes clear based on a timeline of events compiled by GroundUp, and Ramulifho's actual role in the project.
A resolution to change Denzhe's directors was signed at a meeting on 24 March 2016, according to previous affidavits filed in court. But the real chairperson of Denzhe, Takalani Tshikalanga, has made sworn affidavits to the SIU and independent investigators who investigated the Denzhe grant, denying the meeting ever happened.
Tshikilanga has also made sworn affidavits stating that the NPO was hijacked and her signature was forged on several documents relating to Denzhe and the appointment of Ramulifho and two other directors.
In his affidavit, Ramulifho depends on a discredited, three-part investigation into disgraced, former NLC COO Letwaba conducted by law firm Ndobela Lamola. (Minister of Justice and Correctional Services Ronald Lamola was a partner in the firm when the first two investigations were conducted.)
Ramulifho said, "I find the allegations by Ms Tshikalanga curious in that
she is well aware that the NLC instructed Ndobela Lamola Inc in 2019 to investigate allegations in several media articles during November 2018 that claimed that Denzhe was covertly hijacked by myself to apply for funding without the knowledge of the founder Ms Tshikalanga.
"Ms Tshikalanga confirmed during the investigation that that was not true. The investigative team found that there was no covert hijacking of Denzhe and I was cleared of any wrongdoing in this regard," said
Ramulifho.
But GroundUp's investigation revealed how many of the Denzhe-related documents that Ndobela Lamola relied on for their investigation were forgeries.
Summary of contradictory statements made by Ramulifho
21 May 2016: Ramulifho signs deed of sale for a house in Mooikloof Equestrian Estate. Purchase price was R11-million.
6 July 2016: Ramulifho signs a contract to purchase Ocean Basket Franchise for R4.45-million from the owner, identified only as "Periklis."
19 October 2016: NLC pays R7.5-million to Denzhe Primary.
20 October 2016: Denzhe pays R1.55-million to "Periklis."
20 October 2016 Denzhe pays R5-million to Etienne Naude Attorneys, which handled the purchase of the house.
25 October 2016: Denzhe pays R264,240 to Anaprop Property Managers referenced as Ocean Basket on the bank statement.
16 November 2016: Denzhe files a progress report with the NLC claiming that it had paid over R7-million to Upbrand Properties. A fraudulent bank statement reflecting the payment is included as proof.
22 November 2016: NLC pays Denzhe a further R7.5-million.
23 November 2016: Denzhe pays R271,000 to Christelis Artimedis, attorney for Ocean Basket, as "OB joining fee".
3 December 2018: In an affidavit purportedly by Tshikalanga, which she has denied making under oath, the payments to Artimedes and Anaprop were said to be loans to Ramulifho and repaid within ten days. (Tshikilanga has said in statements to both the SIU and independent investigators hired by TIC Minister Ebrahim Patel that she was not aware of this affidavit and that her signatures on it were forgeries.)
3 December 2018: Ramulifho, in a confirmatory affidavit, confirms that the Tshikalanga affidavit is correct. He provides two fraudulent proofs of payment to support his perjurious claim.
15 April 2019: Ramulifho makes a statement under oath before the High Court in Pretoria that the Tshikalanga Affidavit is correct, that the Ocean Basket payments were loans and that they were repaid.
5 March 2020: Ramulifho states under oath to the High Court that the Ocean Basket payments were loans and that they were repaid. He attached a fraudulent Denzhe bank statement to show the money received by Denzhe and to justify the previous fraudulent proofs of payment.
5 March 2020: In an affidavit, Ramulifho explains the R5-million payment to Etienne Naude by Denzhe as a temporary parking of Denzhe Funds while he was in a dispute with Tshikalanga and was waiting for a new bank account to be registered. He attaches a fraudulent affidavit of Etienne Naude. He also attaches proof that he paid R12.4 million to Naude.
6 April 2023: Ramulifho states under oath before the High Court, in his application to set aside the Special Tribunal's preservation order, that the Ocean Basket payments were part payments of consulting fees due to him by Denzhe.
6 April 2023: Ramulifho states under oath in the same High Court application that the R5-million by Denzhe to Naude was part payment of consulting fees due to him for drafting the Denzhe application to the NLC.
© 2023 GroundUp. This article is licensed under a Creative Commons Attribution-NoDerivatives 4.0 International License.
You may republish this article, so long as you credit the authors and GroundUp, and do not change the text. Please include a link back to the original article.
We put an invisible pixel in the article so that we can count traffic to republishers. All analytics tools are solely on our servers. We do not give our logs to any third party. Logs are deleted after two weeks. We do not use any IP address identifying information except to count regional traffic. We are solely interested in counting hits, not tracking users. If you republish, please do not delete the invisible pixel.