"Not all drug addicts are criminals"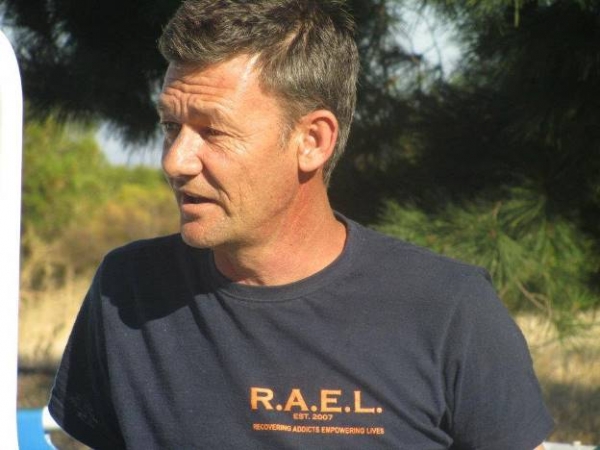 To celebrate his achievement of reaching a decade of sobriety on Sunday, Recovering Addicts Empowering Lives (RAEL) founder Anthony Hall will be donating R10,000 to bail out a group of awaiting trial prisoners.
Hall's only requirement is that the group arrested for charges of possession of illicit substances, promise to attend support groups and rehabilitation.
"These children are not criminals … So often kids are arrested for being in possession of one or two bags of dagga. However, they are incarcerated with real criminals and ultimately being misguided in their future affairs. They go into prison where drugs like TIK are easily available and often come out bigger drug addicts than before," he said.
It comes as the organisation prepares to celebrate International Day Against Drug Abuse on Friday, 26 June.
Hall, who was a member of the Drug Enforcement Agency of the police force in the 80s and then a businessman, lost everything to his addiction. Now, 10 years after giving up alcohol, Hall has devoted his life to helping recovering addicts.
He founded the RAEL centre for recovering addicts in 2007. The organisation is situated near the Breede River in Worcester in the Western Cape. He was responsible for initiating World Addiction Day in 2009.
"Drug addiction is a disease of the mind, body and spirit. A place that I am familiar with, as I first was a member of the police force. Thereafter, the wheel turned and I ended up in prison. I know what these children are going through," he said.
Hall said he was moved to make the donation following an overwhelming number of requests from parents of inmates who couldn't afford to pay bail.
"I get a lot of calls and emails from people who don't have the money to pay the R100 or R200 bail for their family member to get out of prison. I also have contacts. I will personally be checking up on each of the prisoners. Once their cases have been finalised in court, the bail money as little as it is, will then go to the mother or father. If they don't adhere to the requirements, I will be writing a letter to the court notifying them of the transgression," he said.
Hall added that the prison environment was not conducive for drug addicts.
"Prison is not an environment to cleanse an addict's mind and spirit, but if anything, would taint it for life. If you as a parent or loved one find yourself in this dire situation. I know there will be a lot of controversy around what I want to do, but I personally believe that this will help many younger people change their lives while they still can," he said.
Hall has urged members of the public to contact him at info [at] rael.co.za.
Dodgy people are suing us. Please support us by contributing to our legal costs and helping us to publish news that matters.
© 2016 GroundUp.
This article is licensed under a
Creative Commons Attribution-NoDerivatives 4.0 International License
.