Dunoon youths get opportunity to become film-makers
Short movie nominated for audience award in international project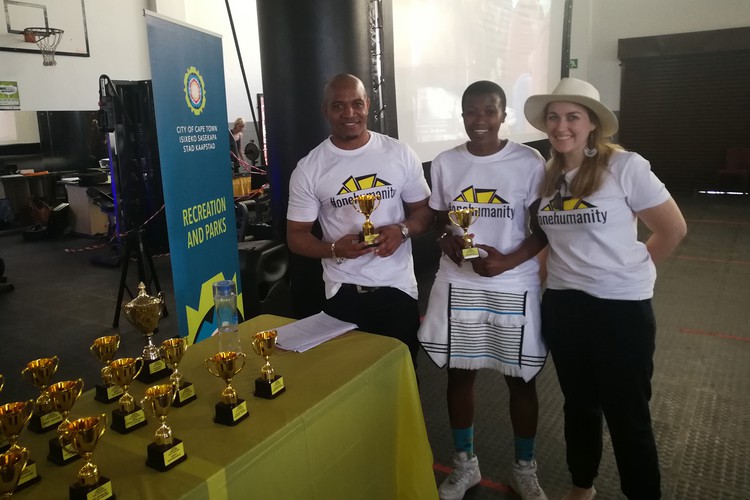 A Cape Town non-profit film training organisation was selected out of hundreds of organisations worldwide to receive a United Nations Youth Solidarity Fund grant. The grant is administered by the United Nations Alliance of Civilizations.
MyDunoon was one of only two organisations from Africa who applied for the grant. It has paid off well, with beneficiaries of the programme being nominated for an audience award in an international film project.
With the experience of seasoned filmmakers working for the organisation, MyDunoon used the funds to train youth in digital film production and introduce them to opportunities in the film and acting industry.
35 youths from Dunoon, some South African and some from neighbouring countries, were recruited to take part in the training that began in June and ran for three months. Lessons took place on weekends at Dunoon Sophakama Primary School. After lessons the participants went to locations within the township to film.
After learning film language, and the technical and creative skills required to produce films, the trainees shot six films in the township's streets and informal settlement alleyways.
Of the six films, which are between seven and nine minutes long, three were submitted to this year's annual 48 Hour Film Project. This is when people across the planet are given a weekend to make a film.
One of the trainees, 21-year-old Zizipho Gontsi, said that a short film her group produced was nominated for the best use of props and the audience award.
The film is titled Uhambo [The Journey]. It is about two people who get to know each other when they are faced with the challenges of being on a mountain together.
Participating in the creation of this short film has resulted in Gontsi receiving a scholarship to study a three-year film production course at City Varsity next year, she said.
Gontsi said the MyDunoon training taught her how to operate a camera, write a movie script, production management, cinematography, and design. The training, she said, focused on practical aspects rather than theory.
The training has also seen Tanzanian Nicas Pillu awarded a scholarship. "I feel good to have won a scholarship to study an eight-week course in acting," said Pillu.
"I have been in South Africa since 2009. It is great to do what I have always wanted to do, but due to lack of funds I was unable to pursue my dreams," he said.
The MyDunoon founder is Christine Fyvie. "We challenged them on prejudice and bias and told them the benefits of working with diverse people," said Fyvie. "Through that we created films around the topic of diversity. The aim was to challenge the xenophobic attitude within the community. We did this through making powerful stories."
Fyvie did not want to disclose how much funding MyDunoon received from the UN grant but according to the UNAOC website, the Youth Solidarity Fund awards grants up to $25,000 (approximately R350,000).
The short films were given a public screening in the Dunoon community hall on Heritage Day.
Dodgy people are suing us. Please support us by contributing to our legal costs and helping us to publish news that matters.