Don't touch me on my dreads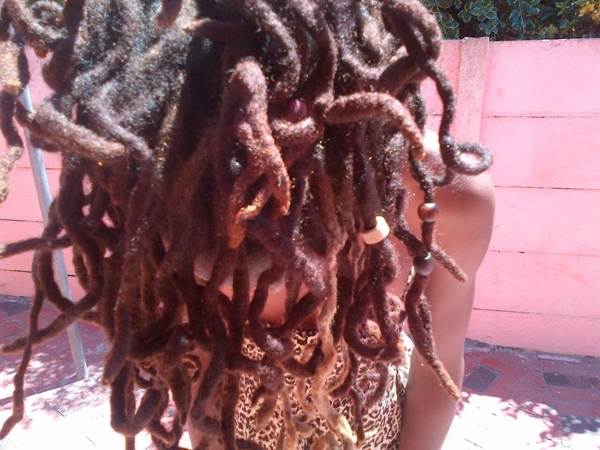 Anelisa Sonjola from Khayelitsha says that last week she was mugged. And robbed of her dreadlocks!
"I was walking to my place in Makhaza at about 8pm. Three men approached me and asked for R2. I said I do not have it. Another guy who was behind me commented on my hair saying that it looked beautiful and that it is long. I smiled and said thank you. They left and changed their direction," says Sonjola.
Then a short while later, she says, the men came back. One of them held her by her hair and tripped her so that she landed on the ground. "Before I could even scream another guy hit me on my face with his fist and I became weak. I was scared. I didn't know what they wanted. I offered my money, phone and the things I was carrying which they took," Sonjola says. "The third guy had a scissors. I was confused. I thought they were going to kill me using the scissors. I was so shocked when they started cutting my hair."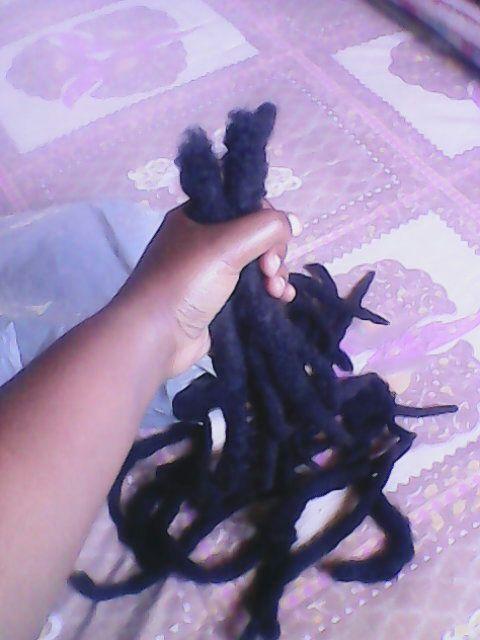 Dreads that are cut and sold after being cut off someone's head. Photo by Pharie Sefali.
She says that the way they cut her hair felt as if they were cutting down a tree, and it was very painful.
Lizo Maseko is a hairstylist in Nyanga. He says having dreadlocks robbed in the townships is common because criminals see dreads as a way of getting easy money.
"People come to my salon carrying plastic bag full of dreadlocks, selling them. The price depends on how clean, healthy and long they are. The most expensive dreads I bought from a person were R3,400. I don't really ask where they get them from," says Maseko.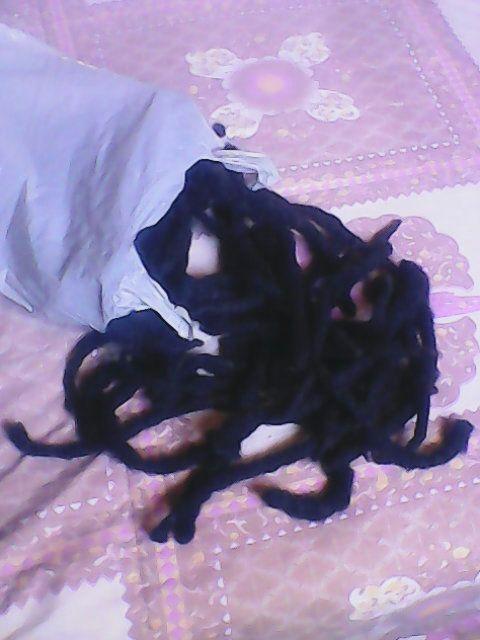 Dreads are taken to a salon in a plastic bag and sold. Photo by Pharie Sefali.
A man known as Ace from Harare, Khayelitsha, claims that he used to rob people of their dreadlocks. He says that it's easy, and that he targeted people late at night especially on weekends when people were drunk.
According to Alijah Sobuko who is a Rastafarian, it is not easy to rob a Rastafarian of their dreads because the criminals assume that the Rastafarian dreads are holy and some believe they have umuthi (traditional herbs) locked in the dreads. Nevertheless he says he knows a Rastafarian whose dreads were stolen.
Jeff who owns a salon in Mowbray says that people who have dreadlocks should be on alert at all times especially during the festive season, because dreads are a fashion trend. "Criminals need money and dreads are sold at a very expensive price," he says.
Dodgy people are suing us. Please support us by contributing to our legal costs and helping us to publish news that matters.
© 2016 GroundUp.
This article is licensed under a
Creative Commons Attribution-NoDerivatives 4.0 International License
.