Diepsloot finally gets a police station
It has opened eight years after initial discussions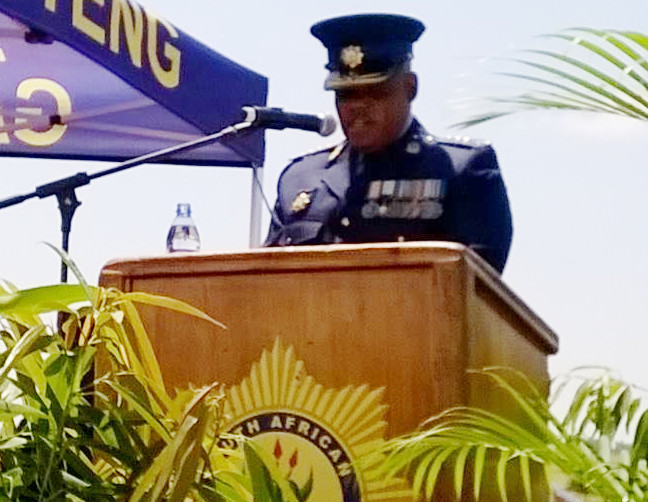 Eight years after talks began for Diepsloot to have its own police station, the day arrived on Friday.
The police station was built in response to the community's call for better service delivery. Diepsloot residents complained that the area was serviced by the Erasmia Police Station in Pretoria, 45 kilometres away. They complained that the metro police department and fire station, which had only been built in 2007, was not sufficiently equipped to deal with safety and criminal issues. In 2009, Diepsloot was hit by widespread service delivery protests, labour strikes and xenophobia.
In response to residents, the Department of Public Works said it would embark on an "era of renewal" in which the biggest police station — in terms of rand value — would be built in Diepsloot West. At the time, then National Deputy Minister of Public Works Hendrietta Bogopane-Zulu said an emerging contractor would undertake the construction. However, soon after ground was broken, construction came to a halt in 2010 over a legal battle with the construction company.
In a statement on Friday, the South African Police Service said: "The new police station will bring permanent policing services to … Diepsloot, and will ensure that an effective front-line service is rendered to all members of the community in need of police services."
At a ceremony hosted at the Bophelong Sports Ground in Diepsloot, Police Minister Nathi Nhleko was accompanied by Gauteng MEC for Safety Security Sizakele Nkosi-Malobane and Head of Community Safety Yoliswa Makhasi.
The project, which was estimated to cost R59 million in 2007, was only half completed by October 2013. By the time it was opened Friday, the cost had escalated to R105 million. In December last year, Public Works Minister Thulas Nxesi put the blame on the court battle with the construction company for the delay.
Diepsloot is a largely informal area. According to the 2011 census it has a population of just under 240,000 people. It has a large immigrant community.
Service delivery to the area is poor. It is common to find sewage running downhill, blocked public toilets and streets where the tar has all but completely eroded away.
The new police station, however, hopes to address some of the social issues the township faces. Examination rooms and victim support facilities, together with a well outfitted crime reporting area and detective wing promises to support residents needs.
With a consignment of new patrol cars and staff to assist, the expectation of the community is that more rapes, robberies and murders will be solved.
In Diepsloot Extension 11, where GroundUp visited after the opening ceremony, people complained of dark alleys where opportunists attack women and children.
The victims are either girls walking to school or women who are headed to work. It's easy for the perpetrators to make a getaway, because the density of the shacks create untraceable hideaways.
There are also numerous unlicensed taverns in an environment with high alcohol dependency.
Various drugs can easily be bought in Diepsloot Extension 13.
Nevertheless, Diepsloot's community is functional. There are feeding schemes, crèches and orphanages dotted along the 12 square kilometre area, as well as vegetable patches and curbside salons.
| | | | | |
| --- | --- | --- | --- | --- |
| Crime/Year | 2012 | 2013 | 2014 | 2015 |
| Murder | 52 | 69 | 65 | 59 |
| Attempted murder | 109 | 94 | 85 | 99 |
| Sexual offences | 141 | 138 | 183 | 134 |
| Assault with intent to inflict grievous bodily harm | 594 | 595 | 612 | 528 |
© 2016 GroundUp.

This article is licensed under a Creative Commons Attribution-NoDerivatives 4.0 International License.