Delft taxi war calms down
Police call for people not to spread panic on social media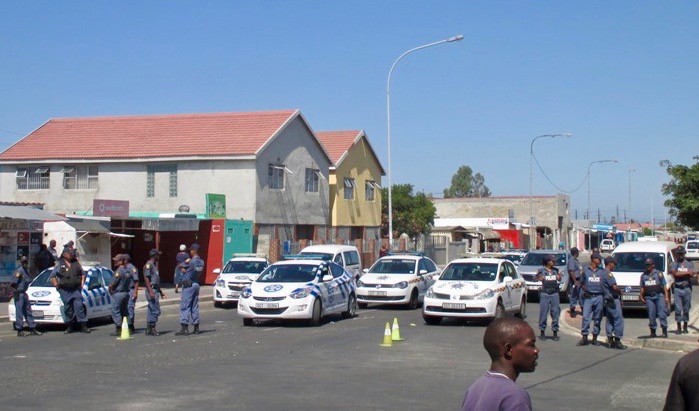 The taxi conflict between the Cape Amalgamated Taxi Association (CATA) and Delft Taxi Association (DTA) has for two weeks left scores of commuters stranded and forced to use alternative transport modes such as buses and trains. Children have also struggled to get to schools.
The feud is over business on the Delft and Cape Town taxi routes. It has resulted in the deaths of two drivers. Several others have received bullet and stab wounds. A 25-year-old CATA driver from Nyanga was shot dead at the Delft taxi rank last Friday and a DTA member was shot and killed at Luzuko Park Taxi Rank in Philippi East earlier this week.
More than 30 vehicles have been damaged by bullets in at least four shooting incidents. Taxis at the Delft rank have had their tyres slashed.
Only taxis for the Bellville, Elsies River and Parow routes were allowed to operate during the conflict.
The trouble has hit residents and commuters hard. Nontle Magushana, 39, from Delft, said she had lost her job as a cleaner in Green Point after a fallout with her employer for being regularly late for work.
"The train became the only thing I could use for my travelling to town but it really failed me … I had to wake up very early and first had to walk almost six kilometres from Delft to Stock Road Train Station in Philippi East … Trains arrived late and usually stopped abruptly on the way
"My bosses battled to understand my excuses about the matter when I reported that to them," said Magushana.
Yolanda Msindo, 27 from KTC, said she prayed that the violence could end because it had brought too much suffering to people like herself.
"The sedan taxis that took over from the minibuses became too difficult for me to afford. They charged an extra R5 from the normal R15 fare … So I chose the bus, but it's too slow … We also battle to find transport on our way back because we knock off late from work," said Msindo.
According to Victor Wiwi of CATA, the problem is the integration of 75 vehicles without permits from Delft, Nyanga, Khayelitsha and surrounding areas into the Delft to Cape Town route.
Wiwi said incorporating these taxis was done with the involvement of local government, CATA, DTA and Codeta (Congress for Democratic Taxi Associations), but it had angered some DTA members.
He blamed individuals in the DTA. "They are the main force behind this violence and use dirty tactics by deploying a group of local residents to attack CATA members when they get to the rank," Wiwi alleged.
But DTA spokesperson Nazeem Daniels denied the allegations by CATA.
CATA taximen suspended their services from Nyanga on Tuesday and Wednesday. The Delft main road has been opened and a police presence has reduced the violence, but the local taxi rank is still shut.
Spokesperson for the Western Cape Police Captain Frederick Van Wyk said they had taken in 14 taxi operators for questioning on Friday morning after they were found with three firearms. The men were later released.
"While the police maintain a strong presence in the area, there were no reported incidents of buses and vehicles that were set alight or shots fired … Only one incident of stone throwing was reported in the area this morning [Friday]."
"People are urged to refrain from making spurious comments on social media platforms which cause unnecessary panic. We have noted with concern images of burning buses that are circulated on social media platforms which are not linked to the current situation and occurred some time ago," said Captain Van Wyk.
© 2017 GroundUp.

This article is licensed under a Creative Commons Attribution-NoDerivatives 4.0 International License.
You may republish this article, so long as you credit the authors and GroundUp, and do not change the text. Please include a link back to the original article.