Delays with Home Affairs permits: Zimbabweans sent away from work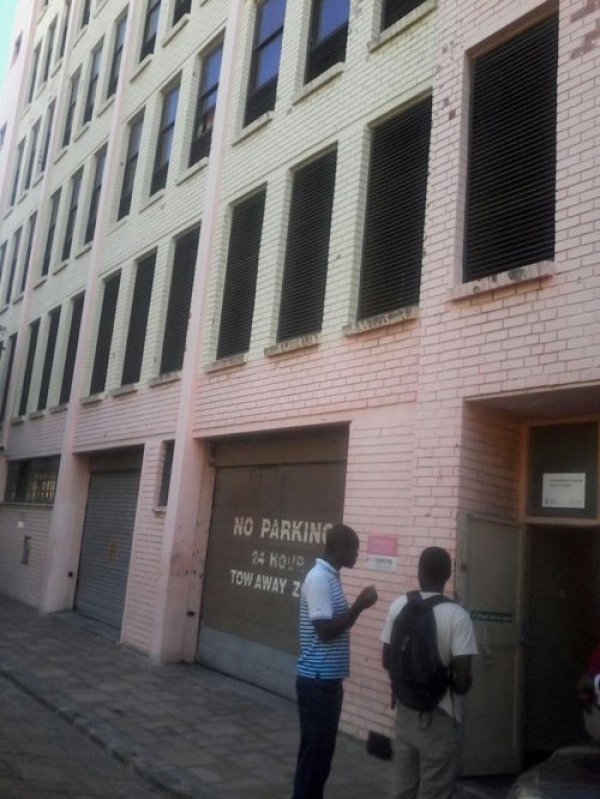 Three Zimbabwean men whose permits are pending have been told to leave their jobs at Touareg Tents in Capricorn Business Park and return only when they can prove they are legally in the country.
The three men applied for ZSPs (Zimbabwean Special Permits) last year, soon after online applications opened in October. The permits are supposed to take eight weeks to be issued. However, for many applicants the permits are taking a lot longer.
The chairperson of Zimbabwe Community in South Africa (ZCSA), Ngqabutho Mabhena, who has been active in the implementation of the ZSP programme, said what the company had done was "wrong".
"Companies will not be charged for employing ZSP beneficiaries with pending permits," he said.
Dawn Barrett, Touareg Tents General Manager, in an email to GroundUp, said: "The employees concerned are valued staff members and were never dismissed or suspended. They were simply asked to go to Home Affairs and provide us with proof of their application to renew their documents. The days given to the staff were in fact leave days and their wages were not affected."
But the three men, who did not want to be named, said they had been told to leave work and come back only when they had received their ZSPs or could provide a letter from Home Affairs certifying that they were legally in the country. They said they were not being paid and were worried about how to pay school fees and take care of their families here and in Zimbabwe.
The company has written to Home Affairs requesting that the employees be provided with a letter certifying that they are allowed to work.
One of the employees said he had a grade nine child who needed stationery, school fees and uniforms. "Month end, I should pay rent and buy food for the family. I do not know how I will manage. I am thinking of joining other men on the side of the road.
"I went to the Visa Facilitation Services application centre in Cape Town looking for help, and they said they cannot help me since they are only Home Affairs' agents."
On 12 August 2014, the Zimbabwe Dispensation Programme (ZDP), which was launched in 2009, was changed to the ZSP. About 250,000 people were eligible to apply.
By the end of last year, when the application period closed, 207,802 online applications had been received.
GroundUp asked Home Affairs how many ZSPs are outstanding. Despite several efforts to get a response, as well as promises by the department to respond, no response had been received by the time of publication.
Dodgy people are suing us. Please support us by contributing to our legal costs and helping us to publish news that matters.
© 2016 GroundUp.
This article is licensed under a
Creative Commons Attribution-NoDerivatives 4.0 International License
.