Danny Bowers looks forward to Chippa's first season in the PSL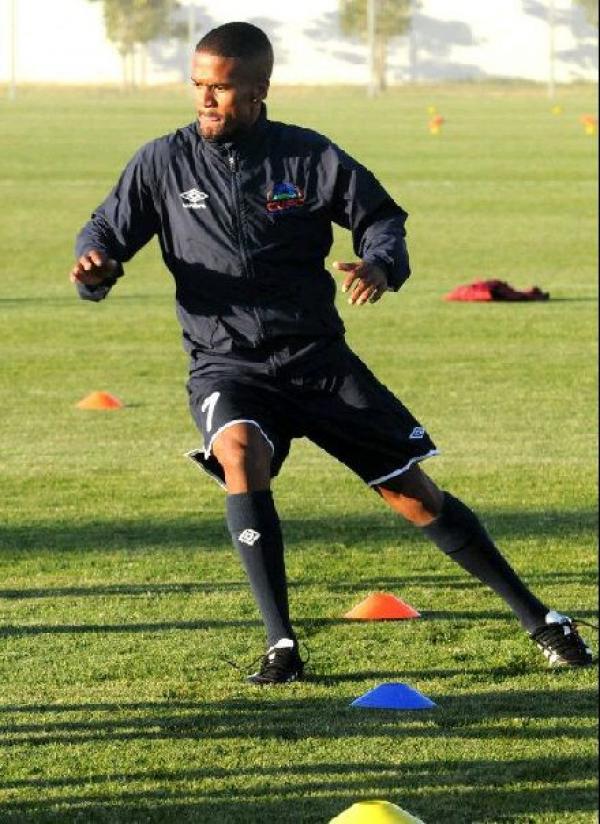 Phillipi's soccer club, Chippa United, will play in the Premier Soccer League (PSL) next season for the first time. We interviewed their star wing, 27-year-old Danny Bowers.
GroundUp: When did Chippa start?
Bowers: In the year 2010, in Phillipi, Cape Town.
GroundUp: Which teams have you played for in the past?
Bowers: Wynberg St Johns, Battswood (Castle League), FC Kapstadt (Vodacom), Santos (PSL), Vasco Da Gama, Hanover Park and currently Chippa United.
GroundUp: What were the challenges getting into PSL?
Bowers: Chippa United is a new team. This was our very first season campaigning in the National First Division [the league below the PSL - Editor]. It was difficult in the beginning, because the game was faster and more technical than the Vodacom League [the league below the National First Division - Editor], but once we got the hang of things we got stronger and became an unbreakable unit. We had to play hard to get into the PSL. We were in the play-off but in the end our hard work payed off.
GroundUp: Was there a time when you guys doubted you'd win the play off?
Bowers: No, we never doubted, because our team is spiritually strong. We attend church on a regular basis as a team.
GroundUp: Are you excited or nervous for the upcoming season, as you will be playing against more experienced guys?
Bowers: Yes, I am excited, because playing against the household names in South African football is every youngster's dream, but I am not nervous at all.
GroundUp: What message would you give to the youth?
Bowers: Pursue your dreams with everything you have because only your best is good enough. Never let anyone tell you that you are not good enough.
© 2016 GroundUp.
This article is licensed under a
Creative Commons Attribution-NoDerivatives 4.0 International License
.