Crime mars Cape Town's largest social housing project
Tension between residents paying rent and those who are not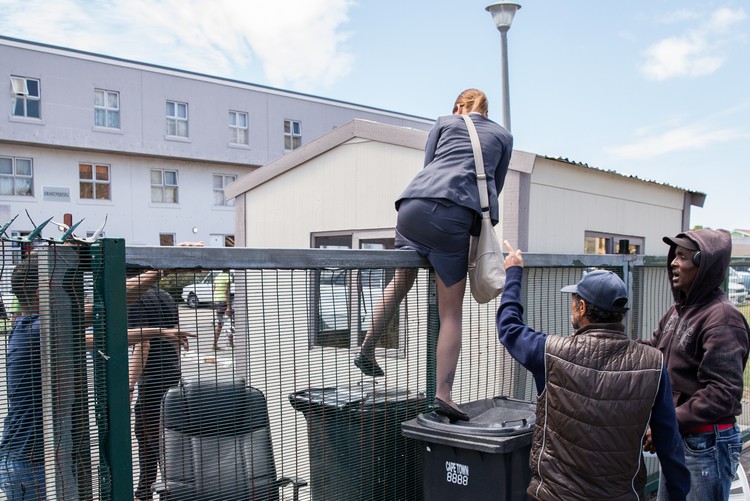 Steenvilla, the largest social housing complex in Cape Town. is a gated community with 24-hour security, yet residents complain about the high crime rate. "Throughout the night, you hear the scraping of mandrax pipes," said one. People come and go at all hours, she said. The smell and the smoke seeps into homes. "You see them moving. You see them selling. You see everything. They're not ashamed. They're not scared."
Located in the south peninsula suburb of Steenberg, the 700-unit complex is managed by Sohco, a not-for-profit organisation offering state subsidised rental accommodation for low-income families.
The Steenberg precinct has a high crime rate. According to CrimeStatsSA, in 2017, it had reported 43 murders, 81 sexual offences and over 1,500 drug related crimes, so Steenvilla is operating in a high-crime area.
A serious cause of tension among residents, and violence in the block, is that about 30 households have defaulted on their rent. In a statement released by Sohco in April 2017, CEO Heather Maxwell said some residents had not paid rent since March 2016. There have been numerous protests and legal battles in court. In 2017, Sohco attempted to evict the defaulting residents at least twice. But on all occasions the defaulting tenants managed to avoid eviction.
"We are paying and they are not paying," complained a tenant who has been living in the complex for eight years.
Some residents told GroundUp they were being threatened by those in arrears. "They want us to stand together with them," said the pensioner. Residents were too scared to allow GroundUp to use their names.
Die Son reported that convicted armed-robber-turned-politician Gayton McKenzie had paid R100,000 towards the rent-defaulting Steenvilla residents' legal fees. Die Son quoted Mckenzie, who is also the leader of the Patriotic Alliance, saying: "Even if I have to give R1 million, I'll give it. Even if I have to get the best advocates, I will get them. Nobody helps the brown people." McKenzie did not respond to GroundUp's previous requests for comment.
But even some of the tenants who are in favour of the evictions said they were unhappy with the way the evictions were attempted last time (23 November). "We were all held hostage in the complex. We couldn't get out," said one tenant. She said parents couldn't leave to pick up their children from school. Police blocked two entrances and the third was locked. Despite the heavy police presence, a last minute court order reversed the evictions and the tenants who had been moved out earlier in the day were back by nightfall.
Tenants complain of break-ins and washing stolen from the lines. "I moved in [2014] and it was chaos from night one," said another resident. She said there were strangers loitering, smoking and using foul language. If she asked them to go somewhere else, they were aggressive.
"Security lodge the complaints but no follow up is done by management," a resident told GroundUp.
In emails seen by GroundUp, tenants have been complaining of loitering strangers, loud music, drug use and tenants not adhering to the "house rules" since at least 2014.
Sohco replied that it had distributed to all residents at Steenvilla a 24-hour contact number where any security issues or concerns could be reported anonymously. "If any resident is aware of any criminal activity, we urge them to report it to the police so that it can be investigated," said Maxwell.
On 15 February a Crime Summit was held in Steenberg to discuss crime, gangsterism and domestic violence in the area. SAPS representatives, residents of Steenvilla and of the surrounding residential area, and civic organisations attended. Maxwell told GroundUp that "constructive initiatives" to counter crime in the area were discussed. "It was agreed that the discussion was a positive initiative and a follow up session was agreed," she said.
See also: What happens when people in state housing cannot pay the rent?
© 2018 GroundUp.


This article is licensed under a Creative Commons Attribution-NoDerivatives 4.0 International License.
You may republish this article, so long as you credit the authors and GroundUp, and do not change the text. Please include a link back to the original article.