Covid-19: Health minister calls for volunteers
NGOs and retired medical professionals especially needed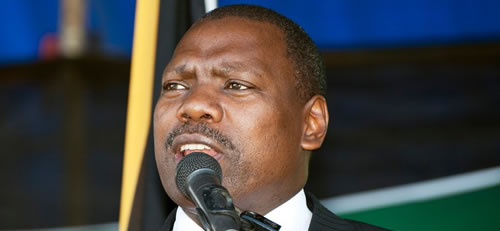 Health minister Zweli Mkhize has urged non-governmental organisations (NGOs) and retired medical professionals to assist in the fight against the Covid-19 pandemic.
In new regulations, gazetted late on Wednesday, he says additional health personnel, including those with special skills, should be recruited in strategic areas.
The recruitment process must be shortened by advertising a post and effecting appointments within a week, on condition that an appointment may be set aside depending on suitability checks.
The regulations state that all health authorities must identify needs and health professionals must be available for deployment where they are needed.
Retired doctors and nurses, community service personnel, expanded public works workers, community based organisations, and NGOs may be requested to fill in positions on a temporary basis.
The regulations state that all authorities should engage with NGOs and retired people and they must consider assisting.
He urged all stakeholders, sector departments, NGOs and members of the public to support any effort to combat the virus.
Letters
Dear Editor
I kindly request that students are also included in this. Hence, not only medical students but also other students who can voluntarily provide their time to assist in any field. This affects everyone and as students, we'd also like to take part in helping to fight this pandemic.
There are some students with excellent ideas who'd be very excited to be a part of fighting this issue because it also affects the bigger part of their studies. Most of them are staying at home doing nothing while they could be of great use. They must not be forced, but this must be done voluntarily. Please do consider them.