Colchester residents demand return of land
Protesters block Addo Elephant National Park entrance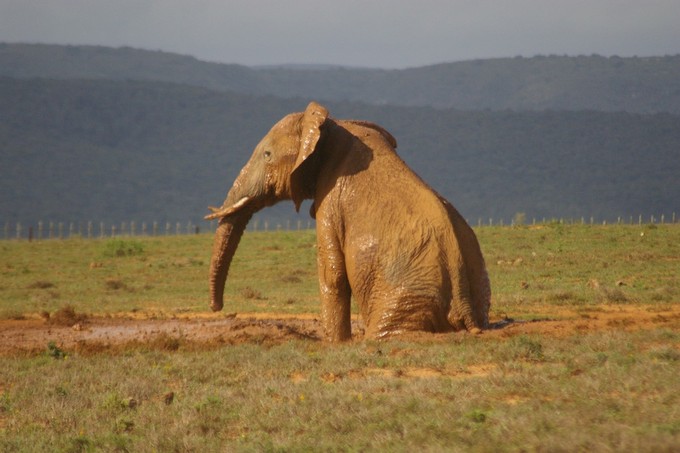 Residents of the small town of Colchester in the Eastern Cape protested on Sunday demanding that South African National Parks return a large piece of land from the park that they say was stolen from their forefathers by successive apartheid governments.
Protesters blocked the entrance to the Addo Elephant National Park, near the N2. They were led by members of the SA Communist Party, the Colchester Landless Crisis Committee and civic organisations.
Spokesperson for the protesters Kevin Foster said on 19 June 103 years ago, with the enactment of the Native Land Act, black people had been deprived of their right to own land. "So began the daylight robbery of our people's birthright," he said.
"We marched to commemorate this crime against humanity and to highlight the land grabbing tendencies of Sanparks where they consider animals more important than people."
"We further demand that Addo Elephant National Park give the community clarity on land they own outside of their boundary in Colchester. We have been requesting this for over a year," said Foster.
According to Foster, the Addo Elephant National Park is situated on land that belongs to the people of Colchester and other surrounding settlements along the Sundays River.
Foster said the protesters also wanted to highlight the "misappropriation" by the Mayibuye Ndlovu Development Trust of money earmarked to benefit the communities.
The Mayibuye Ndlovu Development Trust, formed in 2005, was designed as a partnership between Sanparks and the community through which part of the revenues from one of the camps in the park, Matoyholweni, would go to the surrounding communities of Bersheba, Enon, Valencia, Nomathamsanqa, Joe Slovo, Moses Mbidha, Paterson and Colchester.
"We are demanding the proceeds from the operations and profits generated at the camp," said Foster.
The protesters want to see the trust disbanded and a forensic audit carried out, and demanded to be addressed by Minister of Environmental Affairs, Edna Molewa and officials from Sanparks.
They also wanted the Expropriation Bill signed into law by the president "so that the state has the tools to address the land issue".
The recent protest is the latest in a series of land protests by the residents of this small town, which prompted the Nelson Mandela Bay Mayor Danny Jordaan to set up a committee to report to him on the land issue in Colchester.
Attempts to contact the department of Environmental Affairs and Sanparks for comment were unsuccessful.
Dodgy people are suing us. Please support us by contributing to our legal costs and helping us to publish news that matters.
© 2016 GroundUp.

This article is licensed under a Creative Commons Attribution-NoDerivatives 4.0 International License.
You may republish this article, so long as you credit the authors and GroundUp, and do not change the text. Please include a link back to the original article.