Child rape case - how poor families struggle for justice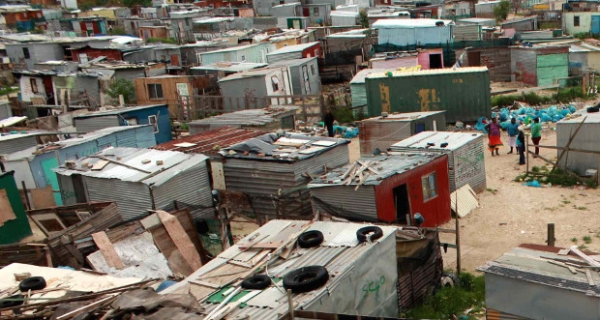 A last minute intervention by community leaders from Siqalo settlement, in Mitchells Plain, has prevented an accused child rapist from being released without charge.
The dropping of charges were imminent after prosecutors at Wynberg Magistrates Court told the mothers of two victims, aged five and six, that their children were too young to testify against their alleged abuser. But, Childline South Africa argues that the fault lies rather with South Africa's courts and their inability to properly prepare young victims for giving testimony.
One afternoon in October last year, Ntombizizile's* six-year-old daughter quietly walked into her shack from the sandy alley way outside. The little girl did not make eye contact. Clutched in her hand was a bundle of sweets. She sat on the bed and with her feet dangling free, put one of the treats in her mouth.
"Where did you get those, my dear?" Ntombizizile asked her daughter, not letting on to her unease and suspicion at the girl's unusual aloofness.
At first her daughter did not answer. Later she whispered the sweets were bought with the coins given to her for washing Madala's car.
In Siqalo a man with the nickname Madala —which is a term of endearment for older men in Xhosa communities— was known for being kind to children. Being one of only a few Siqalo residents who owned a car, parents were happy to accept his offer to give children joy rides or lifts home from school. Ntombizizile does not know the man's age, but estimates that he is older than 70.
"He is an old man already and he has a very sweet smile. Everyone felt like he was a grandfather to us in the community, because there are not so many old people living in Siqalo," she says.
But, on this afternoon in October Ntombizizile suspected that something was amiss. She trudged over to Madala's shack to corroborate her daughter's story. He confirmed that he had given her some "pocket money", but claimed it was for washing his clothes, not his car. Suspecting the worst, this inconsistency threw Ntombizizile into a panic. Back at home she grabbed her daughter by the arm and threatened to beat the truth of the coins' origins out of her. The little girl wept, and quietly relinquished.
"Madala says that I have become his wife," she said, explaining how the elderly man had undressed and raped her to consummate this "marriage".
Ntombizizile summoned the police and, later that same day, Madala was arrested. The community demolished his shack, piled his possessions in a clearing and set them alight.
"His place has been wiped from this earth, we don't want any memory of him here," says Siqalo resident Sandile Ngxamngxa, one of many who have prejudged Madala's guilt on the allegations against him.
Since the arrest Madala has been incarcerated at Pollsmoor Prison, awaiting his day in court. Other mothers in Siqalo questioned their girls. Confessions and medical reports have identified two further potential victims (one aged five, the other seven), says community leader Mandisi Ngcwangu.
Last week, prior to the case going to court, Ntombizizile and Grace, the mother of the five-year-old also allegedly raped by Madala, were summoned along with their children to Wynberg Magistrates' Court by prosecutors. The prosecutors questioned the children, and within half an hour had deemed that they would not be able to testify. They were too young and their answers to basic questions were too unreliable, the mothers were told. On the basis of this decision, and lacking DNA evidence, NPA spokesman Eric Ntabazalila said that the charges would be provisionally withdrawn and Madala would be freed.
For accused child sex offenders to walk free so easily is fairly common, and shows up the immense challenges faced by poor families when seeking justice for young victims, says Dumisile Nala, executive officer at Childline South Africa. The organisation specialises in preparing children to testify in court. But Childine's reach is limited and the organisation relies largely on prosecutors to refer families to it for support.
"If a prosecutor feels that the child is not ready to testify, we encourage them to refer them to us. We would then spend time in therapy with the kids. This has to be done with great sensitivity. Eventually, once we have built trust, we explain to them why they have to go to court, who they will see there and what would be expected from them," Nala says, adding that few prosecutors have the training and resources to build trust and spend enough time with young victims before they are put on the stand.
The prosecutor questioned her daughter quickly and abruptly, says Ntombizizile. It was a strange place and a strange man asking her strange questions, she explains. The little girl simply nodded her head and agreed with everything that was asked of her - "Yes, it is raining outside" (when evidently it was not).
"When accused sex offenders are released they often return to the communities where they committed their crimes and tell communities that they have been vindicated by the court," continues Nala.
"The children have to live with the trauma of having their abusers close by, again. But, they too want to move on with their lives so we rarely see the charges against the offenders reinstated after the children reach an age where they can testify more comfortably."
Rallying around the mothers, Ngcwangu and other Siqalo leaders secured an emergency meeting with prosecutors at on Monday morning, hours before Madala was due for release. Instead of the charges being withdrawn, prosecutors were granted a last minute postponement while a third alleged victim, aged seven, is summoned from the Eastern Cape, where she has moved with her mother, in the hope that she would be able to testify more comfortably.
"We feel that if Madala walks free without charge it will be a miscarriage of justice for our community. Especially the mothers. No matter what the prosecutor says, we must make sure that he stands trial and answers to these allegations," says Ngcwangu.
*GroundUp has withheld the surnames of the mothers of the child victims, as well as the real name of Madala.
Dodgy people are suing us. Please support us by contributing to our legal costs and helping us to publish news that matters.
© 2016 GroundUp.
This article is licensed under a
Creative Commons Attribution-NoDerivatives 4.0 International License
.