Day Zero and Cape Town's cacophony of chaos
Mmusi Maimane's approach to the water crisis is wrong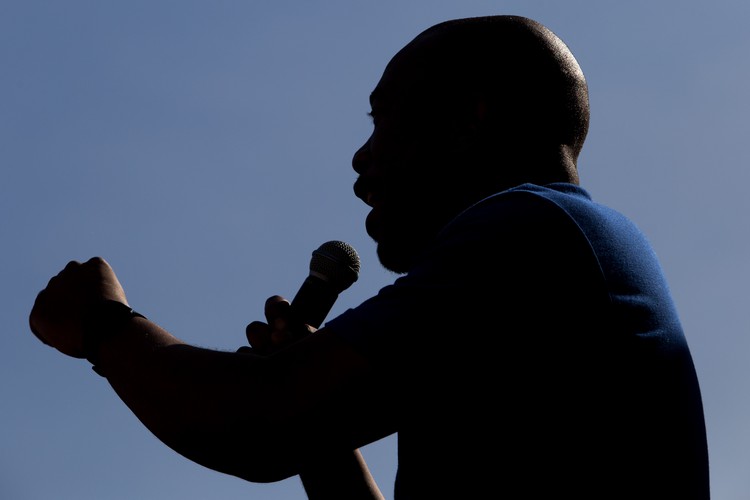 DA leader Mmusi Maimane announced in Athlone on Wednesday that he had set up a Drought Crisis Team. His response to the water shortage, like that of Mayor Patricia de Lille, Deputy Mayor Ian Neilson and Premier Helen Zille, is muddled and will leave the people of Cape Town with no confidence in the management of this crisis.
In the past week we have seen separate statements from Maimane, de Lille, Neilson and Zille. Each has given the impression they are in charge while others are messing about.
Now we have a new team, with the City's response led by Neilson, supported by Mayco Member Xanthea Limberg. Maimane also said that Zille (leading the province's response) and MECs Bonginkosi Madikizela and Anton Bredell will be on the team. A diagram shows Maimane heading the team.
He has left the Mayor out in the cold. He said: "As Leader of the DA, all DA governments are accountable to me through the federal executive. I am not fully satisfied with the way the City has responded to the drought crisis, its communication, in particular, has fallen short."
Indeed, there are good arguments that the Mayor's response to the drought has been incompetent and the City's communication has been awful.
But Maimane seems to have mixed up his role as head of the DA with the role of the elected leaders of the city and province. He has no elected leadership position with respect to the City of Cape Town. Had Luthuli House done something similar, the DA would — rightly — have screamed foul.
Where does the Mayor fit in? What if she disagrees with this approach? De Lille presumably still has the legal authority to ignore or counter Maimane's team. We are left with two centres of power in the midst of the crisis.
Worst of all, this is simply the wrong team. While politicians certainly have a role to play in the response to the crisis, we need a visible team of scientists, engineers and other experts managing the urgent technical decisions which need to be taken. We need a technical expert to explain these decisions, with the blessing of the political leadership.
We need a respected scientist or engineer to explain daily to Cape Town what is being done to delay Day Zero, how to manage it if it happens, and what action is being taken to sort out the city's long-term water needs.
Not a single person named by Maimane has any known expertise in water management. In fact, confidence in all of them is likely very low considering the recent cacophony of chaos.
Maimane repeated much we already know, but neither he nor the members of his team have provided us with what we really need to know: a technical plan explaining how Day Zero will work. Years after the possibility was raised, that plan is still missing.
Minor corrections were made to this article after publication.
Letters
Dear Editor
Excellent article, and points well made!
The confusion and chaos attendant to this crisis are only exacerbated by Maimane's interference, for all the reasons that you articulate.
Doubtless, as is always the case in SA, this mess will wend its way to the judicial system, with the only winners being the lawyers and advocates who litigate the distasteful and corrosive bickering between De Lille, Zille and Maimane.
There will be no winners. Losers ( the citizenry of Cape Town) will be aplenty.
Dear Editor
Maimane gets high marks for his attitude and intent. He earns failing grades, however, for lack of timeliness and realism.
Where has he been during the months of political dysfunction that allowed this chronic water shortage deteriorate into an outright crisis.
Consider two things Maimane and his planners need to recognize: First, the 25 liters of water pledged for daily delivery per person weighs 55 pounds. Imagine how people without transit will manage that challenge. Second, if 50-60% of householders have not complied with voluntary rationing plans, what makes him think exhortation, now, will turn them around? The only realistic crisis response is the across-the-board curtailment of water for a significant fraction of every day starting right now.
© 2018 GroundUp.


This article is licensed under a Creative Commons Attribution-NoDerivatives 4.0 International License.
You may republish this article, so long as you credit the authors and GroundUp, and do not change the text. Please include a link back to the original article.