West Coast property owners could be ordered to demolish their houses
Provincial government warns owners about building too close to the sea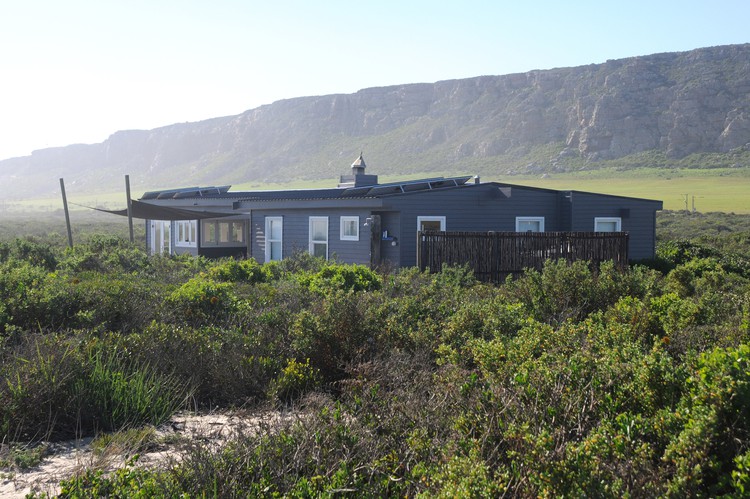 This story was substantially revised after publication.
Five Elands Bay beach property owners have been served warning notices by the Western Cape's environmental authorities for allegedly illegally building houses and other structures within the protected coastal zone.
The structures allegedly contravene the National Environmental Management Act (NEMA) that prohibits building work within 100m of the high-water mark on rural properties, without specific environmental authorisation.
If the owners fail to apply for condonation, or even if they do apply but if their applications are refused, they may be ordered to demolish all the structures completely and rehabilitate the site to its original state. They may also face a stiff fine and/or lengthy jail terms.
They are among ten owners of erven on a private nature reserve on a long, narrow 97-hectare strip on Mosselbaai Farm, in the coastal zone about 3km south of Elands Bay.
One of the ten landowners is Cape Town businessman Parkin Emslie, who built a R3 million beach house on his section of the property in 2011-12.
The house was just some 35m from the high-water mark and too close to the frontal coastal dunes, according to the environmental authorities.
Furthermore, no building plans had been approved by the Cederberg Municipality before construction started, and Emslie had also failed to ask Heritage Western Cape for permission for the new house. This was a legal requirement because the farm property includes an ancient archaeological deposit that was proclaimed as a provincial heritage site in April 2009 . It is described as "the only open site with remains from the early pottery period (3,000-to-2,000 years before the present) in the Elands By and Lamberts Bay areas" and "probably the largest among the 13 mega-middens known to exist along the West Coast of South Africa".
Emslie openly acknowledged the transgressions. Minutes of a site meeting on 13 May 2013 about his application for condonation, attended by representatives of various authorities and others, record him as saying: "I made wrong here, so I need to fix my wrong".
He paid a hefty fine to the provincial Department of Environmental Affairs and Development Planning so that he could file a so-called "section 24G application" in terms of the NEMA seeking ex post facto planning, environmental and heritage approvals for the illegal construction.
If this application had failed, he could have been ordered to demolish the house completely and rehabilitate the site. This course was recommended by both the national environment department and the local municipality, who both asked the province to refuse Emslie's application for condonation.
But in 2018, before the province had taken a decision, his beach house burnt down in a fire allegedly started by a drunk who broke in.
In an earlier version of this story, it was incorrectly reported that Emslie had then rebuilt the house.
But he told GroundUp that he had not rebuilt it and had in fact not even been back to the site after the fire.
Nevertheless, on 16 January the department issued Emslie with a "pre-compliance notice", informing him of its intention to issue a formal compliance notice about alleged environmental transgressions. The letter states that during an inspection, it was confirmed that he had started "various activities within 100m of the high-water mark, which includes the clearing of vegetation, construction work, excavation and/or infilling of material (sand), and the placing of material on sand dunes which is preventing the free movement of sand, without the requisite environmental authorisation".
The letter does not give specific dates as to when these activities started or took place.
Pointing out that undertaking any NEMA-listed activity without permission carries a maximum penalty of a R10 million fine and/or 10 years in jail, the letter informed Emslie that it was the department's intention to issue a compliance notice that would instruct him to:
immediately cease the illegal activities;
investigate, assess and evaluate of the listed activities on the environment;
rehabilitate the entire site to its original condition; and
carry out any other measure necessary to rectify the effects of the unlawful activity.
The letter gave Emslie seven days to make written representations as to why such a compliance notice should not be issued.
It stated that the department was not obliged to approve his application and could still issue a compliance notice ordering that the house be demolished and the property rehabilitated, and it could possibly also institute criminal proceedings, "should circumstances so require".
But Emslie told GroundUp he had contacted the province and explained that he had no longer had a house on the site and that all the structures currently there were the responsibility of the other owners.
"They got it completely wrong. This is nothing to do with me, nothing. I gave them all the other names [of the owners]. I've paid my dues, I'm done there. I've not even been back there. I'm not the mayor of this farm," he said.
Asked for comment, department spokesman James-Brent Styan said that department inspectors had visited the site in November 2019.
"They found no new structure on the specific site [Emslie's site]," he confirmed.
However, he said, other structures had been found in the same area and four additional pre-compliance notices had been issued in respect of other allegedly unlawful structures and transgressions of NEMA.
All five recipients of the notices had been given an opportunity to respond, and any representations by them would be considered, Styan said.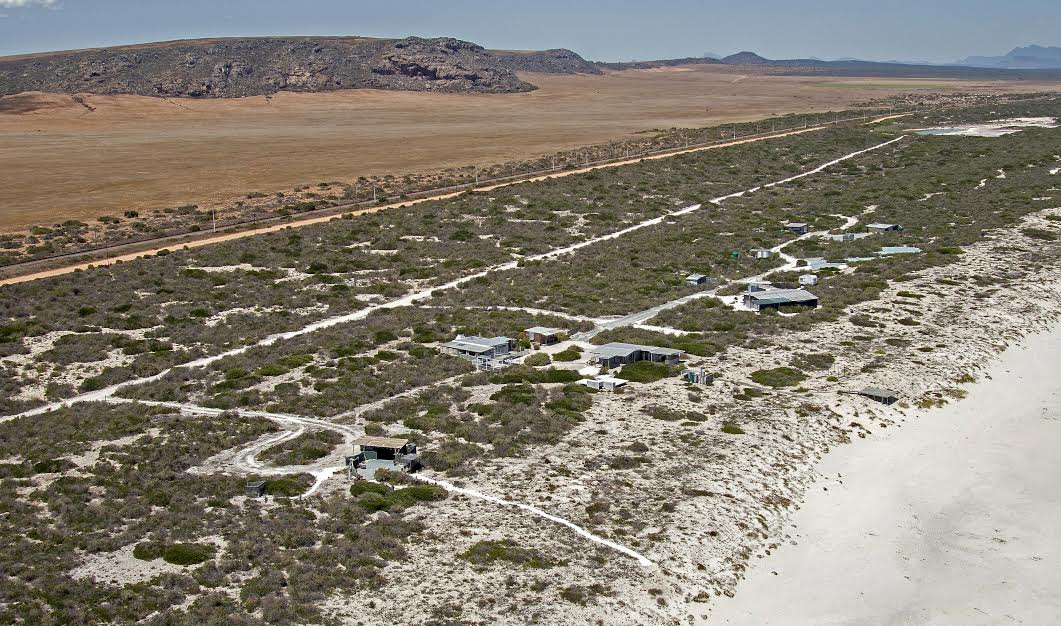 * GroundUp accepts that Emslie has not rebuilt the beach house destroyed by fire and regrets the error.
However, he had not replied to an emailed request by this writer for comment two days before the story was published. The request included this sentence:
"Would you like to give me an on-the-record comment for inclusion in this piece? In particular, would you like to comment on why you re-built the house after it was damaged/destroyed by fire in 2018 (?), before your Section 24G application had been finalised?"
Dodgy people are suing us. Please support us by contributing to our legal costs and helping us to publish news that matters.