Big dreams for Port Elizabeth cooperative for people with disabilities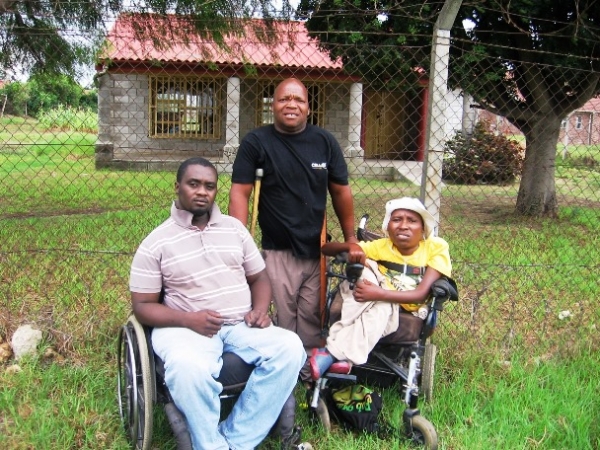 A Port Elizabeth cooperative run by people living with disabilities is looking for funds to launch a business.
With 40 members, Sky Dreamers co-operative, based in Motherwell, may be the only cooperative in the Eastern Cape to be run entirely by people with disabilities.
The project was launched in 2009, but a lack of capital and no premises prevented the cooperative from developing into a business.
Chairman Malibongwe Tshazibane,30, said the members were skilled in various trades, from carpentry and building, to sewing, art and welding.
He pleaded with the Port Elizabeth community to help.
"We feel uncomfortable when people regard us as people who depend on government grants. We want to be innovative and be our own bosses.This country is full of opportunities and we want to harness that and create employment," he said.
Malibongwe said the cooperative conducted market research and concluded that the leather industry offered more business opportunities than other trades.
"We want to manufacture leather products like belts, wallets, bags and jackets as well as doing car upholstery. The market is plentiful here in the Eastern Cape."
One of the directors, Bonakele Dame, 40, said wheelchair basketball tournaments had held the group together.
"The tournaments unite us. We have problems with our wheelchairs since they are not meant for sport, but we don't have a choice," he said.
The organisation, run from a shack in Motherwell NU1, opposite a taxi rank, will kickstart a sponsorship drive by approaching businesses in the areas for assistance.
Treasurer Luzuko Tshiki, 32, said they would ask Councillor Thembile Ngosiyepantsi to get permission to use a vacant Red Cross building in his constituency.
But Ngosiyepantsi said the Red Cross building was not appropriate.
"It is meant for disaster management. It shelters victims of national disasters, those affected by fires, floods as well as xenophobia," he said.
But, he said, he would look for a more suitable place for the cooperative to start its business.
A representative of the Small Enterprise Development Agency (SEDA) also offered to help.
At a recent workshop held in Jeffreys Bay, the organisation's representative Desmond Nyokaza said, "We encourage people living with disabilities to form cooperatives so we can assist them. We help any type of business brought before us. We teach them as well as monitor their success."
Dodgy people are suing us. Please support us by contributing to our legal costs and helping us to publish news that matters.
© 2016 GroundUp.

This article is licensed under a Creative Commons Attribution-NoDerivatives 4.0 International License.