Bhisho ratepayers rebel
On Monday protesters shut down the Eastern Cape capital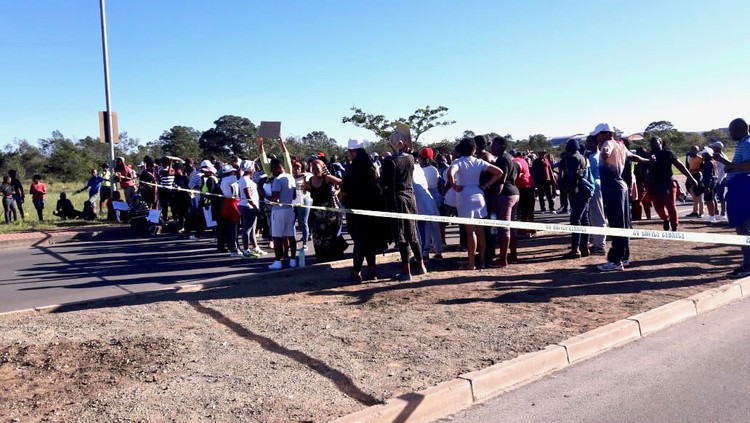 The Eastern Cape capital was brought to a standstill on Monday when the Bhisho Rates and Service Payers Association (BRASPA) closed all exits to the town. The protest started at 3am. The protesters demanded that businesses shut and petrol stations close. The municipality sent workers home.
The protesters complained about the lack of facilities and the lack of development in Bhisho, as well as problems with electricity and water bills.
The city is dirty with litter and cow dung.
Yet, ratepayers say, they are paying higher rates than people living in East London and King William's Town.
Eastern Cape Department of Rural Development and Agrarian Reform MEC Xolile Nqatha addressed more than 500 protesters. He said the city would be cleaned.
The protesters also accused Councillor Zukiswa Mankayi of not holding meetings. She said she does hold meetings, but in Tyutyu village.
"People from Bhisho do not want to attend meetings in the village. I have been doing my work and even employing the youth in local projects. The last meeting they called me to, they swore at me. I did not have protection and I haven't been calling meetings because of threats. I have to request law enforcement to escort me," said Mankayi.
"Bhisho is the only part of the ward that has complaints. They have tarred roads and yet they say I don't work," she said.
BRASPA spokesperson Onela Mangxola said, "We spoke to political heads, officials, there was even a task team which spent a week. And there were no fruitful discussions. So that is when we felt … we are going to shut down Bhisho … We need change here."
Mayor Xola Pakati had an intense meeting with the protestors in Roji Skenjana Hall. The angry audience kept interrupting and heckling him. He said their grievances will be attended to and electricity would be restored to every ward 43 resident whose electricity had been cut off. He said he would then meet with a task team and discuss a way forward. He would reply to the community no later than Monday 6 May.
Six people, aged between 19 and 26, arrested on Monday during the protests, appeared in the Zwelitsha Magistrate's Court on Tuesday. They were released on warning since they were first time offenders. They are due to appear again on 19 June.
Dodgy people are suing us. Please support us by contributing to our legal costs and helping us to publish news that matters.