Assault at Home Affairs
|
Mary-Anne Gontsana
News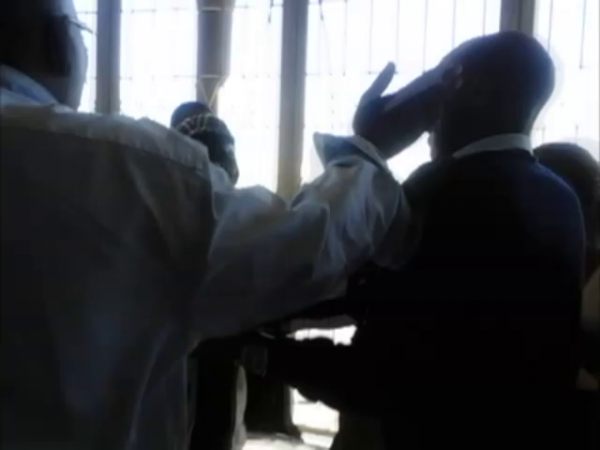 People watched in shock inside the Khayelitsha Home Affairs on Monday morning as a man was beaten and thrown outside by what appeared to be a Home Affairs employee.
Sonia Madokela said she went to Home Affairs at around 8am, as she and other people were queuing, a man came inside the department, and he appeared "a little drunk".
"The old man came up to us and started talking to us saying that he had received an sms from Home Affairs telling him that his ID was ready for collection. But instead of standing in the queue he went and sat down on one of the benches. While sitting down he was talking to himself asking to be given his ID. And out of nowhere a man dressed formally and with a name tag came up to him, manhandled him and started beating the old man telling him to get out. A security officer did nothing to stop the beating, instead he helped push the old man out," said Madokela.
She says everyone looked in shock as the man was being smacked and beaten but no one did anything to help. "I tried telling the man to stop what he was doing but he wouldn't listen. I then went upstairs to the management offices and told them what was going on and instead I was referred to the cleaner who was told to go downstairs and check what was going on. When the cleaner and I got downstairs, the old man had run away," said Madokela.
According to Madokela, incidents like these are nothing new at the Khayelitsha Home Affairs. She said a few months back they watched as a man was shouted at and shamed by one of the officials in front of everyone.
Home Affairs did not respond to requests for comment.
Cell phone video of assault at Home Affairs Khayelitsha taken by Sonia Madokela.
© 2016 GroundUp.
This article is licensed under a
Creative Commons Attribution-NoDerivatives 4.0 International License
.