Artist Zwelethu Mthethwa up for murder: trial begins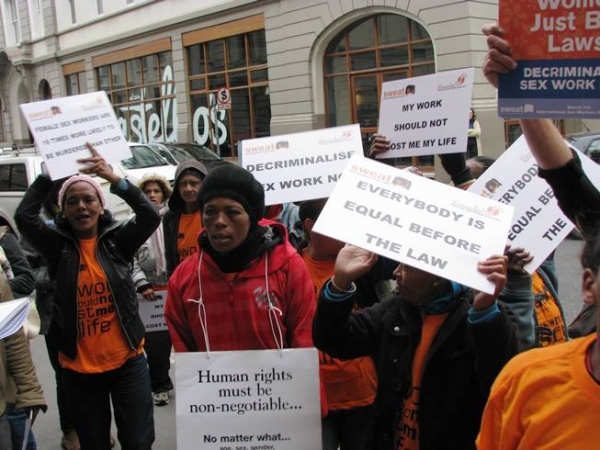 On Tuesday, the murder trial of artist Zwelethu Mthethwa finally began after numerous postponements. Mthethwa is accused of killing Nokuphila Kumalo, a sex worker, and kicking her with his booted feet. Mthethwa is pleading not guilty to the charge which has a minimum sentence of 15 years.
Evidence in the trial will include CCTV footage of the alleged attack, the evidence of the tracking device in the car allegedly used in the murder and medical evidence that will determine whether the injuries sustained by Kumalo are consistent with what can be seen on the footage.
There will also be an expert who will analyse the gait of the individual in the CCTV footage and see whether this is compatible with Mthethwa's gait.
The state does not currently know the whereabouts of the security guard who apparently found the body and may have to rely on the security guard's statement only. Prosecutor Christhénus van der Vijver said that they will deal with this at a later stage if the guard cannot be found.
The first police officer on the scene was Constable Asanda Sasha who testified at the opening day of the trial. Sasha testified that he responded to a complaint at 3:50am on 14 April 2013 from a controller that there was a body lying in Ravenscraig Road in Woodstock.
Sasha said that no forensic evidence was taken from the scene and that he did not touch the body. When Sasha was asked about the particulars of the blood on the deceased, Kumalo's mother, Eva, began to cry and left the courtroom.
Before the trial began, Eva had said that she does not have a problem with Mthethwa. "I just want to know the truth," she said. Eva said she just wants to know why her daughter was killed.
Sex Workers Education and Advocacy Taskforce (SWEAT) has been an active presence outside court throughout the proceedings. Despite the wet weather, they once again stood, sang and danced outside the Western Cape High court.
Mthethwa's lawyer William Booth told Judge Patricia Goliath that his client has been "harassed" by demonstrators outside the court. Booth asked if the demonstrators could be told to stop "intimidating" Mthethwa.
"He is presumed innocent until proven guilty. That is enshrined in the Constitution," said Judge Goliath in response to Booth's request. Judge Goliath asked the public to ensure that demonstrators knew that they must respect Mthethwa's rights. The trial will continue on Monday at 9:30am.
Dodgy people are suing us. Please support us by contributing to our legal costs and helping us to publish news that matters.
© 2016 GroundUp.
This article is licensed under a
Creative Commons Attribution-NoDerivatives 4.0 International License
.