In photos: new hope for West Coast vlei after seven year drought
But the future of this West Coast jewel is not yet assured, despite record rains this year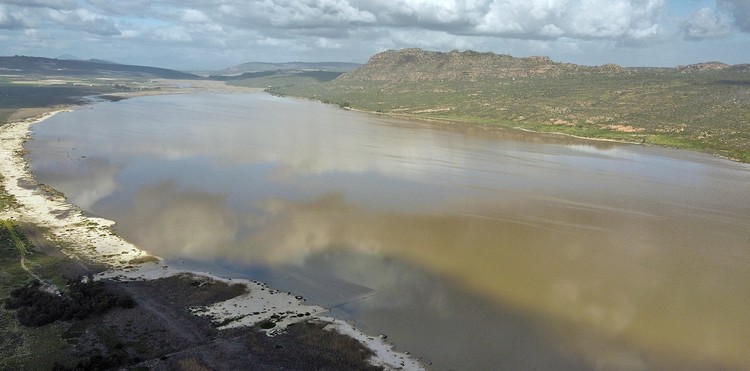 Record rainfall has again filled Verlorenvlei on the West Coast after seven years of drought.
But the future of this important biodiversity site depends on a crucial meeting this week.
Scientists will present their findings on the vlei's ecological reserve, the amount and quality of water necessary to keep it healthy.
Conservationists, scientists and other users of the vlei have been urging this for decades.
For seven long years, drought reduced the life-teeming waters of Verlorenvlei on the West Coast to a handful of toxic puddles.
Now, thanks to this year's record rainfall, the beautiful vlei – a biodiversity jewel, a globally important site for waterbird conservation, and a critical water resource for people and animals – finally has a significant quantity of water in it again.
And there's potentially more good news for the vlei.
On Wednesday 26 July, a two-year project to develop a critical component for the vlei's future management – setting the "ecological reserve", the amount and quality of water necessary to maintain the system in a healthy natural state – will culminate at a workshop in Leipoldtville.
A reserve determination is a statutory requirement for all major water bodies, but this crucial management tool has been missing from the heavily over-exploited Verlorenvlei. Conservationists, scientists and other users of the vlei have been urging its introduction for decades.
So Wednesday's workshop could herald a water sharing agreement between the three main beneficiaries: agriculture (the farmers), two municipalities (the communities), and the vlei itself. But to achieve a fair solution is going to require significant cooperation and give-and-take between all the parties, and the outcome is not guaranteed.
Those in the vanguard of the vlei's conservation include the Friends of Verlorenvlei group. Formally constituted In October 2019, it was founded by Felicity Strange who, with her partner Nick Taylor, has witnessed the changing fortunes of the vlei since retiring to its shores 19 years ago.
A low point – literally and figuratively – was "Day Zero" on 17 July 2017 when the water level meter of the Department of Human Settlements, Water and Sanitation's water level on a jetty extending into the vlei registered zero. This was the reading for several years.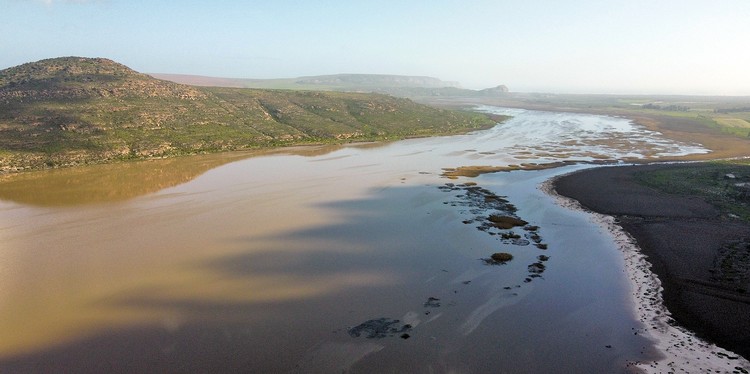 In October 2021, a team of researchers from the Nelson Mandela University in Gqeberha, the CSIR and the national Department of Forestry, Fisheries and Environment visited the vlei to assess its water quality and other ecological aspects. Their findings, reported in an abstract at the South African Marine Science Symposium in 2022, made for extremely grim reading.
In How to kill a lake: First recorded acidification of an estuarine lake in South Africa, the scientists reported that the extended drought and over-use of freshwater inflow had resulted in "unprecedentedly low" water levels in Verlorenvlei in 2021. At that stage there were three disconnected sections of the vlei: the "hypersaline" inlet channel with a salt concentration of 150 grams per litre (g/l) (seawater averages 35 g/l); a brackish main lake/vlei area with a salt concentration of 5 g/l; and the upper vlei reaches with a concentration of 1g/l.
The scientists also reported an "extremely low" pH in the main vlei (2.7 - 3.4), meaning it was highly acidic. (Lemon juice and vinegar have a pH of roughly 3; "neutral" water is 7.)
"Such surface water acidification (pH 2-3) has been recorded in Australian lakes but this is the first record for South Africa. Phytoplankton blooms in the vlei further contribute to pH stress. While vegetation was showing recovery after recent rains, no invertebrate or fish life was observed in the main vlei, with freshwater species only noted in the upper reaches. Birdlife followed a similar pattern," they wrote.
"Urgent flow interventions are needed to address this ongoing ecological disaster, as recovery depends on achieving higher water levels and marine connectivity," they concluded.
In 2019, Strange had written a letter to then Minister of Environmental Affairs Nomvula Mokonyane in which she raised four concerns about Verlorenvlei, including the proliferation of alien vegetation, mining applications and the lack of an ecological reserve water determination for the vlei and its catchment.
Just 28 water users – individuals or companies – are abstracting 43% of the water in the catchment, she points out.
To her credit, Mokonyane responded surprisingly quickly. Just two months after receiving Strange's letter, the Minister replied that a technical working group committee representing three national departments and CapeNature had already convened to investigate Strange's representations, and that a detailed report had been compiled attempting to address her concerns.
Among the several recommendations in this report, two were crucial
a Water User Association should be set up for all the catchments in the broader Verlorenvlei catchment; and
a comprehensive Ecological Reserve study should be completed and implemented. "This is a national and global priority, so in essence the South African government needs to ensure adequate funding," the report stated.
The findings of this study, including its recommendations on implementation and monitoring, will be presented for discussion at this week's workshop.
Nelson Mandela University researchers returned to take more samples from the vlei at the end of June this year, and found that while the system was on a road to recovery, it was not yet in a healthy state. Despite an increase in freshwater inflow and a deeper water level, the main lake was still highly acidic with a pH of between 3 and 4 – a dangerous level for livestock and other fauna.
Australian examples have shown that it may take years for acidic conditions to revert to normal, even if a system does receive an adequate supply of freshwater into the future.
So there is a heavy responsibility on the authorities now to ensure that, as a start, the ecological reserve is determined, implemented and monitored.
© 2023 GroundUp. This article is licensed under a Creative Commons Attribution-NoDerivatives 4.0 International License.
You may republish this article, so long as you credit the authors and GroundUp, and do not change the text. Please include a link back to the original article.
We put an invisible pixel in the article so that we can count traffic to republishers. All analytics tools are solely on our servers. We do not give our logs to any third party. Logs are deleted after two weeks. We do not use any IP address identifying information except to count regional traffic. We are solely interested in counting hits, not tracking users. If you republish, please do not delete the invisible pixel.