Aliens are greatest threat to Cape Town's water security
Clearing vegetation above the big dams is affordable and essential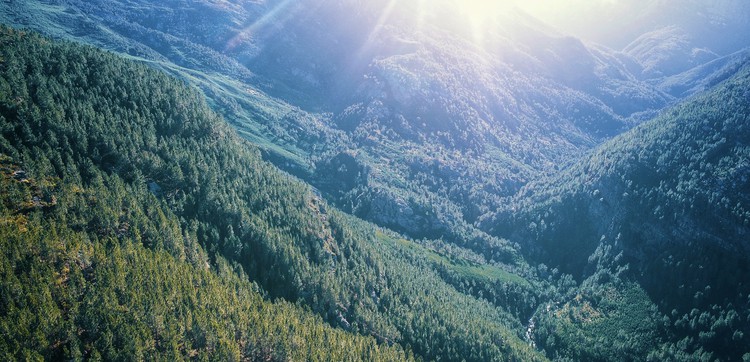 Editor's summary
The authors explain that:
invasive alien plants are a greater and more immediate threat to Cape Town's water resources than climate change;

clearing aliens can provide as much water as the other options the City of Cape Town is considering, while being cheaper and less environmentally risky;

clearing alien vegetation on high mountain catchments needs long-term budgeting that is not focussed on job creation; and

the City can show leadership by taking responsibility for former forestry land and underwriting long term budgets for rehabilitating catchments above the "Big 6" dams.
Invasive alien plants are possibly the greatest threat to Cape Town's water security and climate resilience. Yet the City of Cape Town has made no effort to address this threat in response to the current drought.
The worst-case climate change scenarios predict about a 10% decline in Cape Town's water supply by 2050. But we're already losing this much to invasive alien plants in our mountain catchments. The current loss of water supplied by the Western Cape Water Supply System (WCWSS) because of alien plants is more than 100 million litres per day (MLD) - nearly 20% of what Capetonians are currently using daily. These losses are expected to triple by 2050 if not addressed.
But this is an opportunity. With leadership we can add up to 100 million litres daily to the dams in the near term, and prevent the loss of much more in years to come. It's also an opportunity to employ some of the 30,000 or so farm workers sitting without work due to the drought, and an opportunity to invest in restoring our environment. This would reduce the risk of extreme wildfires, reduce erosion and improve dry-season flows, while protecting our unique biodiversity (and tourism), and securing the many benefits that nature has to offer.
Alien clearing is the cornerstone of water security
In a previous article, we explained why clearing invasive alien trees is a cheaper, less risky water augmentation option for Cape Town. We simply cannot afford to lose the equivalent of the Wemmershoek dam every year and watch as the situation deteriorates, leaving us more vulnerable to erratic rainfall.
Not only our dams, but also our aquifers, and therefore the City's plans to extract water from them, are suffering from reduced recharge due to alien trees in our mountain catchments. We cannot rely on existing infrastructure alone. But becoming dependent on groundwater (drilling into the aquifers) without addressing the greatest threat to the resource is lighting the fuse on a time bomb.
The City has budgeted R1.5 billion for augmentation schemes. Compared to this, the cost of what we are proposing is not exorbitant - R120 million per year over five to ten years could secure 50 million litres daily, although the administration and cooperative governance required are novel. It may take a year or more to start reaping benefits from clearing aliens (as with other augmentation schemes), but it is the cornerstone of any water security plan and needs to be acted on regardless of whether or not another dry winter pushes the panic button for Capetonians.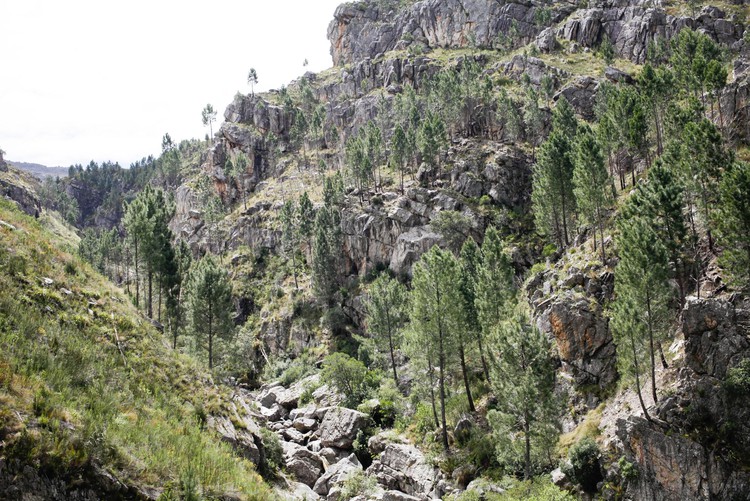 Surely someone has thought of this before?
Catchment restoration has long been recognised as a priority for water security, and alien clearing programmes have existed for decades, but underfunding and inefficiencies mean this cause needs all the help it can get. The National Department of Water and Sanitation (DWS) includes costs of clearing invasive aliens in its water resource management charges to municipalities and other users. In reality the amounts are far too low to achieve this mandate.
Residential and industrial users contribute less than one cent per kilolitre for catchment restoration, while charges for agriculture and forestry are capped at a fraction of a cent. This adds up to a few tens of million rands for all catchments in the Western and Northern Cape.
In response to our previous article the City claimed it is already paying DWS for clearing catchments of aliens. It is. Less than R2 million per year by our estimates. And it seems that last year DWS did not allocate any of these funds for catchment restoration anyway.
Another major player is the National Department of Environmental Affairs' Natural Resource Management (DEA-NRM) Programs (including Working for Water), who spend about R1.7 billion per year on annual contracts for clearing projects. But the agencies managing the WCWSS bid for only a small slice of the pie once divvied up across the country. These contracts are also focused on job creation and prioritise the cheapest person-day rate. Mountain catchment restoration often requires expert teams with high altitude training and specialised equipment, raising the person-day costs and making these bids uncompetitive, regardless of their water returns.
CapeNature, the provincial conservation authority and majority "landowner" in the WCWSS, does not win enough contracts from DEA-NRM, and because the contracts are annual, it cannot plan in advance or retain sufficient permanent professional teams. Its dedicated budget lines from the province are nowhere near up to the task either. The result is that the catchments above the Theewaterskloof, Berg, and Wemmershoek dams (and elsewhere in the province) are not being effectively rehabilitated, even after 15 years of trying.
How can we solve this?
Ideally, everyone needs to come to the party. Underfunded, piecemeal efforts without a bold strategy may slow the spread of invasions, but they won't solve the problem. And the costs of doing a proper job will only grow and become more daunting.
We need someone with vision to lead the charge, and the City of Cape Town stands to gain the most. It could reallocate 10% of the R1.5 billion it has dedicated to augmentation schemes towards the rehabilitation of the catchments above the six big dams. This could start with clearing invasions and plantations on the land the City owns around Wemmershoek and Steenbras, but will need to spread beyond the municipality's boundaries.
While the Municipal Finance Management Act complicates spending beyond boundaries, the City has overcome these issues before, such as financing the construction of the Berg River Dam. One obvious option for the current dilemma would be to set up a multi-year service level agreement with CapeNature, including key performance indicators directly related to catchment restoration and not compromised by competing objectives.
Also, large portions of the Steenbras, Berg and Theewaterskloof catchments have been used for plantation forestry for decades, under the control of the Department of Agriculture, Forestry and Fisheries. Forestry is no longer deemed economically viable in these areas and the land is being returned to the state. These 'forestry exit lands' are covered in low density invasions of alien species that will rapidly swamp the catchments if left unmanaged.
No one wants these "exit lands" as the costs of clearing and managing invasive plants are high and their biodiversity and agricultural potential mostly low. The City could take them on and rehabilitate them to improve water supply. The City could also put some of the Table Mountain Group Aquifer boreholes on these lands with low risk to biodiversity, rather than on the mostly pristine veld and wetlands high in the protected areas that are currently being targeted.
In conclusion
Restoring and maintaining our catchments in a healthy state is essential for water security and climate resilience for the city of Cape Town and the surrounding region. The threat of invasive species to water security will not go away and will only become a greater problem the longer it is not properly addressed.
There are short term gains to be made, but ultimately a large, long-term commitment across all levels of government is needed. The City has the means and motivation to lead the charge. The Cape Town International Convention Centre is hosting the 5th International Climate Change Adaptation Conference "Adaptation Futures" in June this year and the City is running a session on Building water resilience in cities. What better time to announce ambitious plans to tackle its greatest foe?
Dodgy people are suing us. Please support us by contributing to our legal costs and helping us to publish news that matters.