45,000 commuters use four toilets at Mthatha taxi rank
Construction of a new rank has been halted since 2010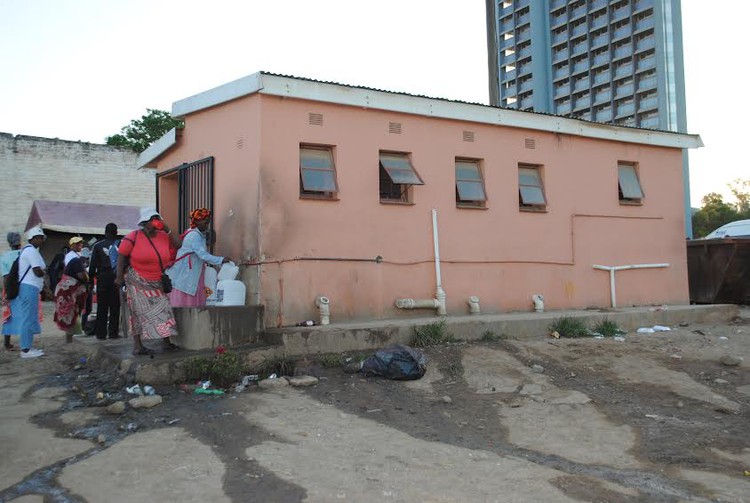 Construction of the new Mamela taxi rank in central Mthatha started in 2010 with the demolition of several buildings.
But the project has been stalled since then, say taxi owners.
There are only four toilets for thousands of passengers who go through the rank daily - 45,000 according to the taxi association.
The King Sabata Dalindyebo Municipality says the project is still "in planning".
---
The Mamela taxi rank in central Mthatha is used by 1,000 taxis. But there are only four toilets and no shelter for the 45,000 passengers who go through the rank every day, according to the taxi association.

The Mthatha Taxi Owners' Taxi Association says five buildings were demolished in 2010 to make space for the R10 million construction of a rank.
Four toilets, two for men and two for women, were built by the OR Tambo District Municipality. But since then, nothing has been done. The rank remains unfinished.
The provincial Department of Roads and Transport says the rank is the responsibility of the King Sabata Dalindyebo Municipality in Mthatha. But the municipality does not want to give clear answers to our questions.
Pumzile Mgweshe, responsible for the Mamela rank for the Mthatha Taxi Owners' Association, said that construction of the rank suddenly stopped, "we were told that R7 million was left." Since then no work has been done, Mgweshe said.
"We have been in and out of meetings with the mayors, municipal officials, ward councillors and MEC for Transport Weziwe Tikana to speed up this project."
The taximen now doubt they will get a properly built rank.
"In June we were assured by the municipality that the R7 million was still available. We were also told that we should send a delegation in August with one of the infrastructure officials to Gauteng to view some of the ranks there in order to choose the one we want." But the trip was cancelled because of Covid, said Mgweshe.
"Now we are under pressure because commuters say this rank is muddy like a pigsty on wet days. Their groceries, especially sugar, mealie meal and bread flour, get damaged because there is no shelter. They even wrote to us complaining about this rank," Mgweshe said.
The busy rank serves townships in Mthatha West and more than 50 villages.
"Our office has three rooms in this dilapidated building. On wet days passengers, especially the elderly and the disabled are crammed into it with their parcels."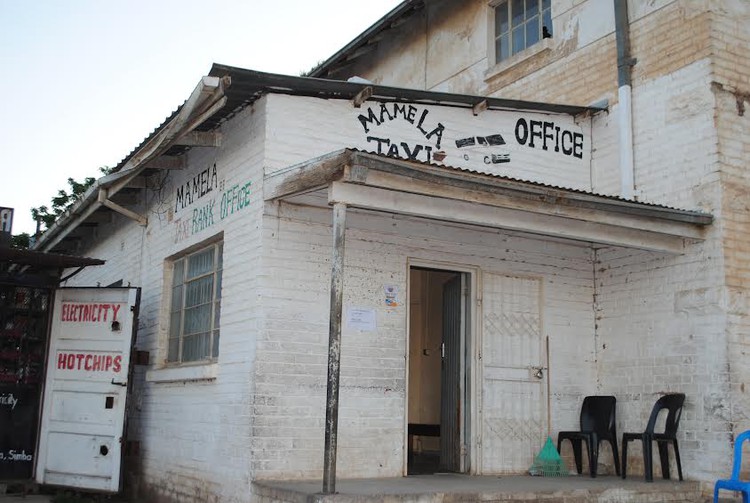 Toilet cleaner Onke Mhlontlo said demand for toilets was overwhelming especially on days when social grants were paid. The situation had been made worse because toilets at the Mthatha Long Distance Taxi Rank had been closed for four months for renovations, Mhlontlo explained.
"Due to long queues I squeeze women inside men's toilets," he said.
When we visited the rank, several men were urinating against walls.
Unathi Binqose, provincial Department of Roads and Transport spokesperson said, "The construction of taxi ranks is the competence of the municipalities. We don't have a mandate to build the taxi ranks. "
Sonwabo Mampoza, King Sabata Dalindyebo municipal spokesperson, refused to give a detailed explanation of delays or of how the R10 million had been allocated in 2010.
He said, "There is nothing much to say. But the project is still in planning."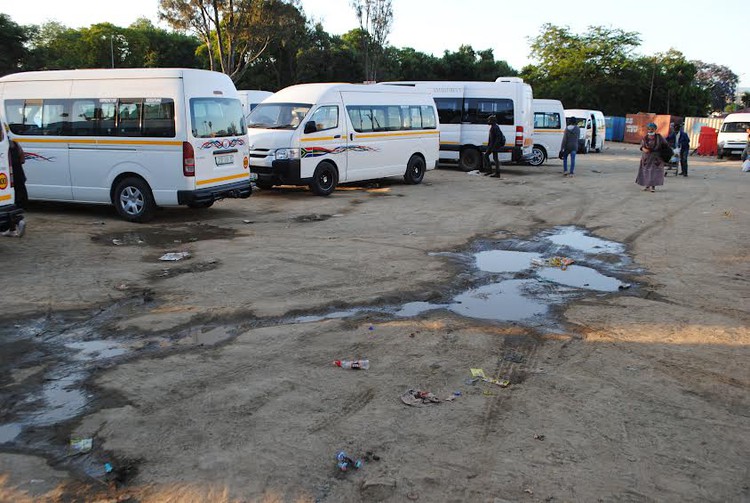 Dodgy people are suing us. Please support us by contributing to our legal costs and helping us to publish news that matters.
© 2021 GroundUp. This article is licensed under a Creative Commons Attribution-NoDerivatives 4.0 International License.
You may republish this article, so long as you credit the authors and GroundUp, and do not change the text. Please include a link back to the original article.
We put an invisible pixel in the article so that we can count traffic to republishers. All analytics tools are solely on our servers. We do not give our logs to any third party. Logs are deleted after two weeks. We do not use any IP address identifying information except to count regional traffic. We are solely interested in counting hits, not tracking users. If you republish, please do not delete the invisible pixel.