Zimbabweans work together to repatriate the dead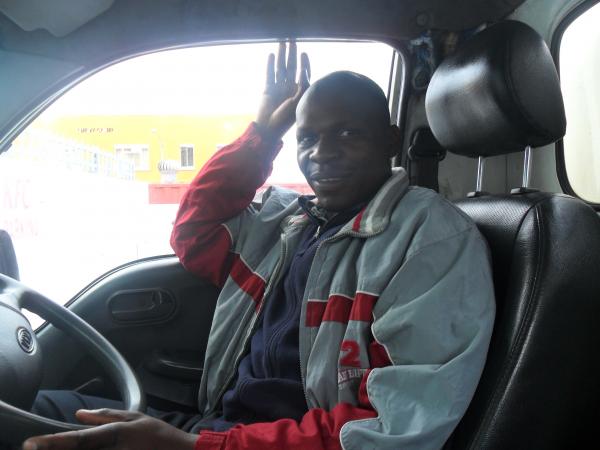 1 August 2012
There is a large Zimbabwean community in Cape Town. When members die, their friends and family usually want them to be buried back home in Zimbabwe.
Kumbulekhaya means 'remember home'. It is a burial society that was established in 1999 by six men. Membership has since grown to 600 people. Branches have been opened in Capricorn, Fishoek and Milnerton.
Founder and Chairperson, Charles Nxina Sithole, says that the objective of the burial society is to send members of the Zimbabwean community who have died back to Zimbabwe for burial. He started Kumbulekhaya when one of his friends died in 1999 and was buried in Ocean View because the money to send him home could not be raised.
The way the burial society works is that when someone related to a member of the burial society dies, the members of the society all make donations towards repatriation and the funeral. Sithole explains, "The membership covers immediate family such as a spouse and children only. The money contributed normally is used to pay the undertaker, body repatriation and other funeral expenses. If there is excess money it will be given to the affected family. One month ago we had a funeral and we managed to raise R45 000."
It takes the society ten days to gather the money and do all the preparations before the body is taken back to Zimbabwe for burial. The committee comprises three chairpersons, three secretaries and three treasurers. Sithole says that the business is conducted in a transparent manner and that they have a membership database which shows how much money individuals have been contributing. They have no account books since all the money raised is handed to the dead person's family and only R250 is saved from the collection for sending text messages to the members.
New members benefit the same way as existing members. To join, you needs to make a contribution if there is a funeral. Members who fail to make contributions receive contribution reminder messages. This is important because when members need assistance in the future the committee checks their contributions records in the database.
Sithole is encouraging more Zimbabweans to join and says that if the membership becomes bigger it will help them to contribute less for each funeral. Currently, members are contributing R100 every time there is a funeral. They organise logistics for at least three funerals per year, 2007 being their most difficult year, when they organised seven funerals.