"Corporal punishment has never stopped in our school" says KZN learner
Staff member caught on video beating students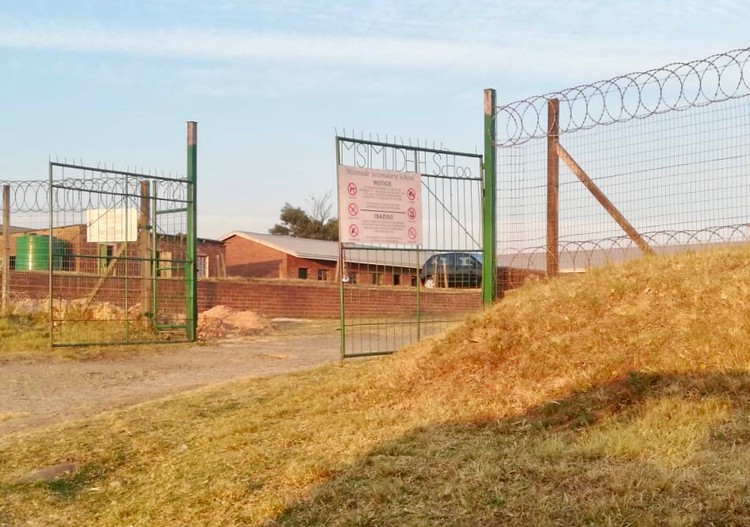 31 July 2019
The KwaZulu-Natal Department of Education says it will take action against a senior member of staff at Msimude High School in Sweetwaters, Pietermaritzburg. One of the learners at the school video recorded him giving each late learner a single stroke on the hand at the school gate for arriving late.
GroundUp has the 28 second video, but because faces are identifiable in it, we have decided not to publish it.
Learners told GroundUp on Wednesday they had raised the matter with their parents.
"It is has been continuing for a long time," said a grade 9 girl. "Using corporal punishment has never stopped in our school. We would be given strokes with a pipe for drinking water during break time. The learners queue to drink water during break time. The bell would ring while some of us are still drinking water. Some learners would get in class a few minutes later because of the queue."
"Some parents still believe that corporal punishment is right. All the learners are against that. Last week we decided to capture him while he beat the latecomers at the gate. We wanted to get attention from the Department of Education. We know our rights and we are aware that corporal punishment is unacceptable in schools," said the learner.
Spokesperson Muzi Mahlambi said the department had been made aware of the video. "We will send our officials to go to the school to verify this … We will not hesitate to take disciplinary action."
A grade 8 learner said: "I live with my younger brother who I have to take to crèche. Our mother is a domestic worker in Durban. She doesn't stay with us. I have to wake up and bathe him before getting ready for school. His crèche opens later and that delays me from getting to school on time. I have tried to explain my reasons. I'm used to getting strokes every day. We get beaten for minor things sometimes."
A parent said that parents at the school were divided on the issue. Her daughter is in grade 9. "I believe that the school should have punishment but not corporal punishment. Some parents still believe in corporal punishment … I saw the video and it did not sit well with me," she said.
"It is rude for learners to come late. Some of them have valid reasons … Parents have also discussed the matter but we don't see eye to eye. That is the problem at the moment. The school must abide by the rules that are set to guide them on how to operate," she said.