Judge criticised for recusing himself from Makhubele misconduct hearing
Fritz Brand admitted there were no good grounds for the request for him to step down, as hearing against Tintswalo Annah Nana Makhubele is postponed indefinitely
12 January 2022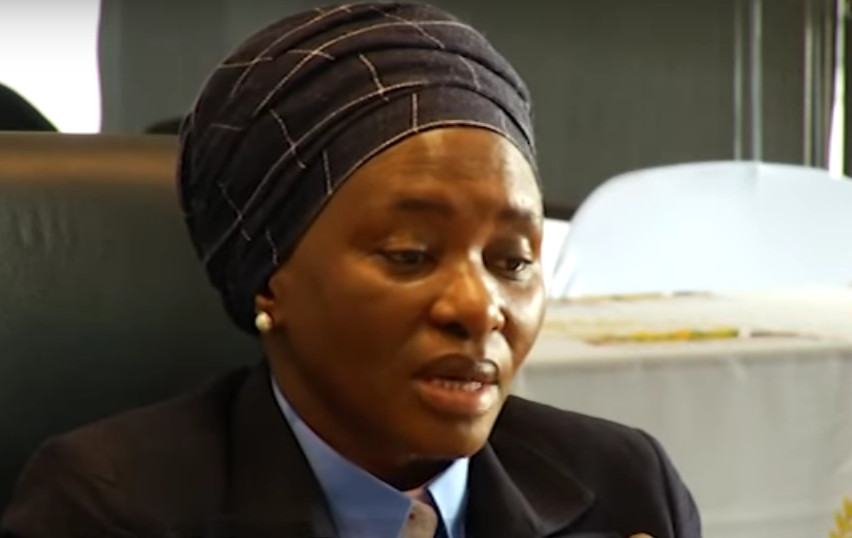 The president of a Judicial Conduct Tribunal has recused himself at the request of Judge Tintswalo Annah Nana Makhubele from the hearing to determine whether she is guilty of gross misconduct.
The hearing follows a complaint by #UniteBehind that centres on Makhubele's role in the controversial PRASA-Siyaya matter.
The tribunal was set down for this week but has since been postponed indefinitely at the request of Makhubele's legal team.
#UniteBehind objects to the judge's recusal.
Former Chairperson of the acting Board of the Passenger Rail Agency of South Africa (PRASA), Judge Tintswalo Annah Nana Makhubele, has successfully lobbied for the president of her Judicial Conduct Tribunal to be recused from the gross misconduct hearing against her.

Retired Judge Fritz Brand, tribunal president, chose to withdraw from the tribunal after Makhubele sent a letter to the Judicial Services Commission (JSC), despite correspondence in which he admitted that there were no good grounds to do so.
In response to this, rail commuter activist organisation, #UniteBehind — the complainant against Judge Makhubele — has called the recusal "deeply disturbing".
Judge Makhubele's hearing at the tribunal was set down for this week but has since been postponed at the request of Makhubele's legal team.
#UniteBehind lodged a complaint with the JSC against Makhubele in December 2018. The organisation alleges that she is guilty of gross misconduct for her role in the attempted settlement of the controversial Siyaya matter, and had violated the separation of powers principle by acting as chairperson of PRASA while also being an appointed judge.
In March 2020, GroundUp reported that the Judicial Conduct Committee (JCC), chaired by then-Chief Justice Mogoeng Mogoeng, agreed that this complaint, if substantiated, would amount to gross misconduct. The JCC recommended that the matter be referred to the Judicial Conduct Tribunal for "investigation and determination".
If the tribunal finds that Makhubele's actions constitute gross misconduct, and the JSC upholds this finding, Judge Makhubele could then be impeached. A two-thirds majority of the National Assembly is required for impeachment. Judges Matter has produced a thorough guide to the impeachment process as it relates to Makhubele.
Retired Judge Fritz Brand was chosen to lead Makhubele's Judicial Conduct Tribunal, alongside retired Judge Seun Moshidi and attorney Noxolo Maduba.
On 21 October 2021, Sello Chiloane, Chief of Staff at the Office of the Chief Justice, sent retired Judge Brand two letters that Makhubele's attorney, Eric Mabuza, had written to the JSC about the upcoming tribunal.
In the first letter, Mabuza requested a postponement of the tribunal, as Judge Makhubele's counsel, Wim Trengrove, was not available until late February. The second letter asked the JSC for retired Judge Brand's recusal.
GroundUp has not seen the recusal letter but we reliably understand that Makhubele, through Mabuza, argued that since Judge Brand had been involved in the Siyaya matter, he could not be objective in overseeing her tribunal. Brand was appointed as an arbiter in the settlement agreement between Siyaya and PRASA. However Brand was never called on to make any decisions as Makhubele controversially settled out of court with Siyaya.
In an email to Chiloane on 27 October, Brand stated that he didn't see "good grounds" for his recusal, but nevertheless feared that his "refusal to do so will probably lead to a public debate that may embarrass the JSC and the Acting Chief Justice."
Then on 29 November, Brand informed Chiloane of his decision to recuse himself, after he had spoken with Acting Chief Justice Raymond Zondo. Again in this email, Brand reiterates that no proper case for recusal had been made. Nevertheless Brand insists on recusing himself, so that the matter is not escalated "into a matter of argument and dispute".
Zackie Achmat of #UniteBehind told GroundUp that as the complainant, the organisation was only informed of Brand's recusal around 22 December when Chiloane alerted them that the tribunal had been postponed indefinitely. #UniteBehind, through their attorneys Bradley Conradie Halton Cheadle (BCHC), immediately wrote to the JSC to oppose the recusal.
On 7 January 2022, Judge Brand responded to #UniteBehind via Chiloane. Again, Brand conceded that he did not believe there were good grounds for his recusal. He said, "Since a colleague seeks my recusal on the basis of her apprehension that she may not have a fair hearing in a matter of great importance to her, I believe I should adhere to that request unless there is good reason for my refusal to do so. Moreover, my refusal may potentially trigger a costly and time-wasting debate that may cause public embarrassment to the judicial system."
Achmat told GroundUp that Judge Brand's recusal was unacceptable. "There cannot be one legal standard on recusal for the public and another that privileges judges to choose the members of tribunals expected to hear matters, big or small, involving complaints to the JSC about judicial conduct. There can be no excuse for a judge who decides to recuse themselves on the basis that their refusal to do so would embarrass the judiciary and the JSC."
Achmat said #UniteBehind's complaint against Makhubele illustrates that she "acted to facilitate corruption" and "to undermine criminal investigations against politically connected people".
Chiloane and the JSC did not respond to GroundUp at the time of publication, despite multiple efforts to receive comment and access the letters submitted by Judge Makhubele.