Thieves steal primary school children's education
Nyanga's Liwa school has computers, but they can't be used because they have to be locked away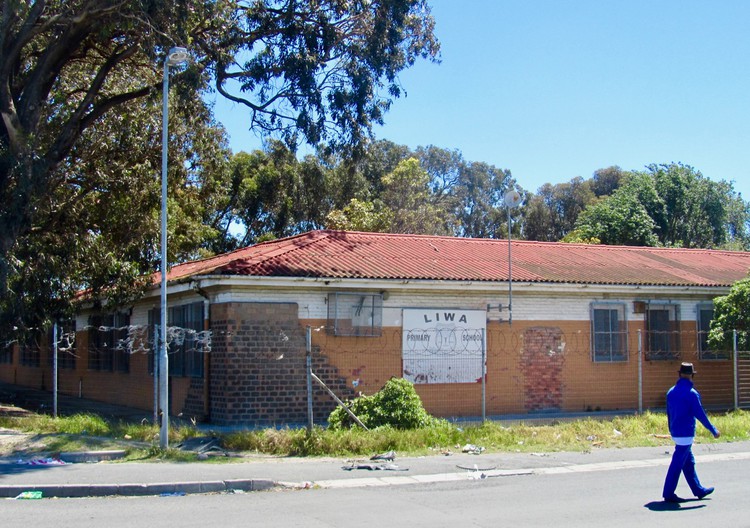 24 October 2017
Liwa Primary School in Nyanga "used to be among the shining schools in Cape Town" says school principal Fundiswa Nodlela. But since 2015 it has reported 12 burglaries, four of these between 9 and 16 October this year.
"I really do not know what has gone wrong with the community. The school has now lost its dignity … They break in at night or even late afternoons getting away with school property," says Nodlela.
In 2014, 25 computers were stolen from the school laboratory. "Since then learners are missing computer lessons. It is lucky that learners and parents do understand our situation," says Nodela, who has been the school principal since 1977.
The Western Cape Department of Education replaced the computers in 2015. But the PCs have been sitting ever since in a safe room waiting for an alarm system and other security measures to be installed.
The mobile kitchen used for the feeding scheme at the school has also been vandalised by thieves. A multi-purpose classroom now has to be used for the feeding scheme.
Nodela says thieves even steal the metal legs from classrooms desks and chairs to sell to scrapyards.
Chairperson of the School Governing Board Nozipo Mboniswa said, "We are really, really worried about the security system at the school. There are other schools nearby but our school is always the target … We do not have security gates and the fence is of poor quality."
Millicent Merton, Directorate Communication for Western Cape Education Department, said the school fence is relatively new but "criminals have cut holes in some places".
Sergeant Noloyiso Rwexana of Corporate Communication for the South African Police Services said a case of malicious damage to property is being investigated and no one has been arrested so far.
A security company has now been contracted to guard the school at night.