"They're stealing the sport"
An in-depth look at the changing face of traditional horse racing in the Eastern Cape - Part Three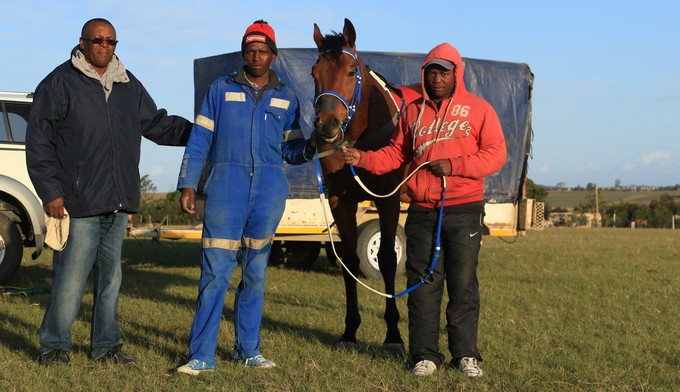 2 November 2016
This is the third and final part of this series.
Mahlubi Puzi, 58, remembers attending traditional horse racing events across the former Transkei as a seven-year-old back in the 1960s. "As a young boy, I couldn't wait for the weekend," he says, "because then I could go and watch the races."
Today, Puzi owns horses and is the Secretary of the Eastern Cape Amateur Horse Racing Association which organises a number of traditional horse racing events throughout the year and across the province.
According to Craig Paterson, 32, who is writing his PHD at Rhodes University on traditional horse racing in the Eastern Cape, Puzi is one of the "last true custodians" of a sport that is experiencing significant changes after going almost unnoticed beyond the rural communities where it has been practiced for 150 years.
Various factors mentioned in Part 1 of this series have seen traditional horse racing's popularity boom in the past few years. Reflecting on when he started doing his research back in 2013, Paterson says: "Everyone had the sense that the sport was on the verge of something big."
After decades of neglect, traditional horse racing has suddenly begun to attract growing interest from the tourism industry, corporate event organisers and various local government departments.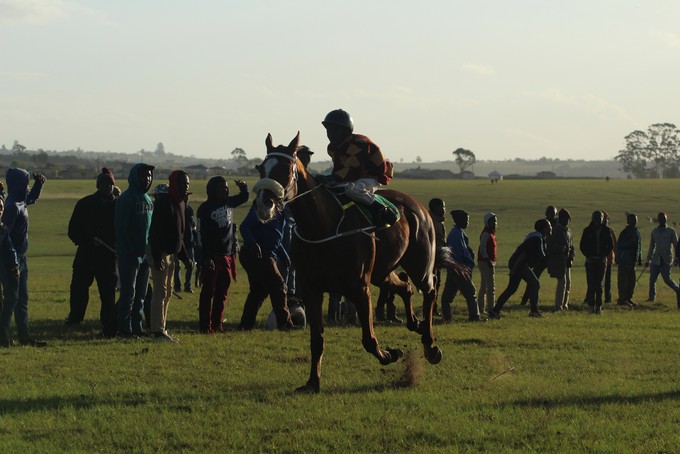 For the most part, Paterson is scathing about such interest. "This is a very personal thing for people. They're dedicated, they're passionate about the sport. And now you have this group of guys who have never had anything to do with horse racing and they're trying to take full control. They're stealing the sport."
Luthando Bara's Legends Gaming Promotions is at the forefront of the power shift. Bara's company organises the annual Berlin November near East London, which will take place for the third time at the end of November 2016, boasting an estimated attendance of 15,000 spectators and total prize money of R250,000.
The event also features fashion shows, popular music acts, a food court and an expensive VIP tent. Bara says he has been working closely with the Eastern Cape Gambling and Betting Board and the Department of Sport and Recreation, as well as various corporate sponsors.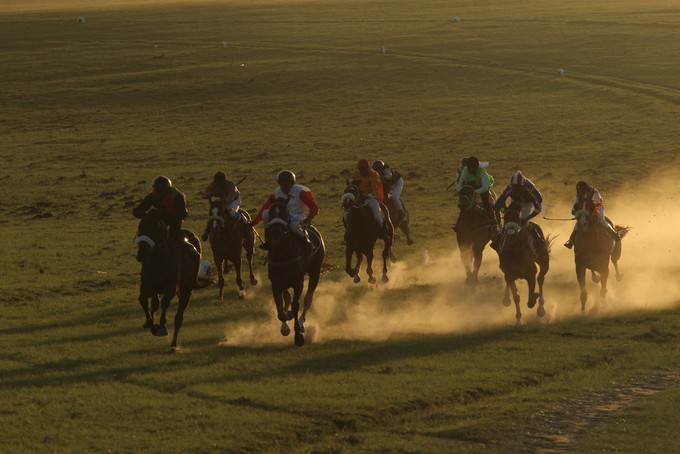 Bafundi Makubalo, Eastern Cape Director of Sports at the Department of Sports and Recreation, confirms that his department has been part of local government assistance in the organising of the Berlin November. The department has installed ablution facilities, set up the traditional food court and enlisted the services of the various music acts that perform at the event.
"As the Eastern Cape government, we must make the [province] a compelling place to come to when it comes to tourism. We don't want to remove the traditional flair from this sport, but we want to make the sport known," says Makubalo.
"Our belief is that an event of this nature can contribute to development, but also contributes immensely to economic growth in the area."
Velile Ndlumbini, founder of East London-based cultural tourism operator Imonti Tours, agrees that events like the Berlin November can have a positive impact on the province's tourism.
"A lot of people still don't know about traditional horse racing," he told GroundUp. "With big events and better promotion, it can attract a lot of people, and if managed correctly this can benefit the local communities."
But Puzi remains sceptical of the partnership between Legends Gaming Promotions and the various government departments: "The people currently talking to government are not the rightful custodians of the sport," he says, "but rather they are people who are looking for quick financial benefits. The methods are not the right ones, and the government is not talking to the right people at the moment."
While Bara is happy to admit that he wants to "monetize" traditional horse racing, he insists that contrary to Puzi's claims he is also looking to help develop the sport in a way that is beneficial to horse owners, jockeys, horses and the wider community. Among other things, Bara says he aims to make the sport more financially sustainable, implement better infrastructure, and raise the level of education in horse care.
Bara also recently announced that he will be introducing woman jockeys into this year's Berlin November: "Every sport needs to be transformed to look beyond gender," he said at a press conference.
Bafundi Makubalo claims that there are similarly philanthropic aims behind local government's involvement in the Berlin November, while adding that his department also supports smaller races across the province's rural communities.
"We have tried to make the sport more organised, to have proper committees in the various areas to help its development, for example. We also provide equipment and prizes," he says.
But Puzi insists that there is very little on the ground that supports Bara or Makubalo's rhetoric: "What they are all talking about is not what is happening. There is no training, development or capacity-building that is taking place. Nothing of the sort," he said.
Stanley Luyanda Adam, an inspector for the Eastern Cape Horse Care Unit, who has spent the last ten years travelling around the Eastern Cape to evaluate and check up on race horses in the most isolated rural communities, offers support with regards to nutrition, vaccinations and injuries, and also provides general horse care information and tips.
Adam says that he sometimes inspects between 150 and 300 horses in a single area, because no one else is providing any kind of support to the horse owners.
"The government say they are assisting, but I don't see them. It's just me out there in my old car. We don't get any support whatsoever from the people who are using our taxes."
Adam also shares Puzi's scepticism about the Berlin November: "These people haven't been there on the ground," he says, "and now suddenly they are trying to take credit for what's going on. But for those people on the ground, this is not a business, it's their life."
Paterson concedes that horse owners are pleased with some of the changes that have come from the increased attention and investment that traditional horse racing has attracted in the past few years.
"There has been some good progress. There's a process of developing tracks, and the safety at tracks. There's now free water provided at events, and an increase in prize money."
He reiterates, however, that the sport is still not financially viable.
"People are pleased that the sport is being recognised and that money is coming in, but do I think that they are going to see the economic benefits that I hoped they would? No, I don't."
Of more concern to Puzi, however, is what he perceives to be a serious threat to the essence of this inherently non-commercial sport. He says emphatically that the direction being propagated by Bara's Berlin November is "not what our forebears intended for the sport".
Bara is seemingly not fazed by such challenges to his approach: "How does having Vodacom or MTN or whoever sponsor an event take anything away? It doesn't," he says, "unless we decide that the sport should never develop."
No one GroundUp spoke to for this series seems to disagree with the assertion that the sport needs to develop; it is the shape that development should take and who should drive it that continues to be contested. A lack of agreement on the way forward, according to Paterson, "changed the essence of the sport".
As to where all of this might lead in years to come, Paterson says he is unsure: "It could be a tragedy, or it could be the best thing that's ever happened to this area. But what I do know is that the sport I started researching is not the sport I see now, and that makes me sad. Because what I saw back then was undoubtedly beautiful, and what's happening now I feel uncomfortable with."
Puzi strikes a more defiant tone when asked about the sport's future. "When the demerits of the business side of things emerge and become prevalent in the eyes of the society and everyone who cares, people will see as to why it should not be done in this way and they will turn to us again. In the meantime, we will continue what we've been doing for so many years."