State employee who offered bribe still has his job
City claims investigation still ongoing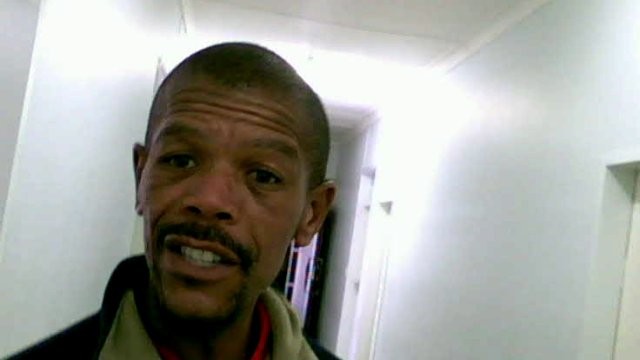 18 July 2016
The Johannesburg Metro Police Department (JMPD) employee who was captured on hidden camera selling a driver's licence to a client, was still working at the Randburg Licensing Department, two weeks after GroundUp exposed that he solicited bribes.
In June, we went undercover to highlight corruption at the facility after a tip-off from a couple who had been propositioned to buy a learner's license.
A series of phone calls and hidden camera footage of two men — one a confirmed employee named Lucky and the other an alleged worker named Jo — selling licences was captured and presented to the director of internal affairs at the JMPD, Sam Sethagu.
At the time, JMPD spokesperson Wayne Minnaar said no instances of corruption would be tolerated.
A week after the exposé, Minnaar said that an investigation was underway but refused to answer further questions about action being taken or if Jo was indeed a JMPD employee. No response was received from Sethagu.
GroundUp published our expose on 30 June. On Tuesday 12 July, we returned to the licensing department and found Lucky still working there, albeit in a back office and away from public interaction. When we first exposed him, he was stationed at the facility's reception desk and was responsible for handling public queries.
Also on 12 July, we asked for comment from Johannesburg Mayor, Parks Tau.
Tau's spokesperson Phindile Chauke said he was not aware of the incident and that he would escalate the matter to the Public Safety Department. "The reported unacceptable behaviour allegedly by one of our officials is not [the] culture in the City." Chauke said mechanisms were in place to deal with reports of bribery and corruption, adding that more than 251 employees were dismissed for these crimes. "We went on to open 97 criminal cases, while 56 city officials and contractors were arrested."
The City also established an independent Office of the Ombudsman to collaborate with the Office of the South African Public Protector, said Chauke.
On 15 July Chauke emailed GroundUp, saying: "The Johannesburg Metro Police Department has since launched an investigation into the allegations brought to the Office of the Executive Mayor earlier this week. The probe is a sensitive one by nature and more details can not be shared on it at this stage as it may compromise the investigation process."
The Department of Transport was also approached for comment. Spokesperson Ishmael Mnisi said he would respond but did not by the time of publication.
The Director of Corruption Watch, David Lewis, said the JMPD had an obligation to lay criminal charges against both men. "The JMPD's record on discipline has always been appalling and remains so," he said.
"Given the evidence that they have, they could move very swiftly in mounting a disciplinary enquiry," Lewis said when asked if two weeks was too short to expect an outcome. He said "systematic corruption" could be found in the issuing of vehicle licenses and the policing of the roads.