Special needs school in Makhanda will have to wait another three years at least
Ten years after a court order, Education Department has finally acquired the land
9 June 2021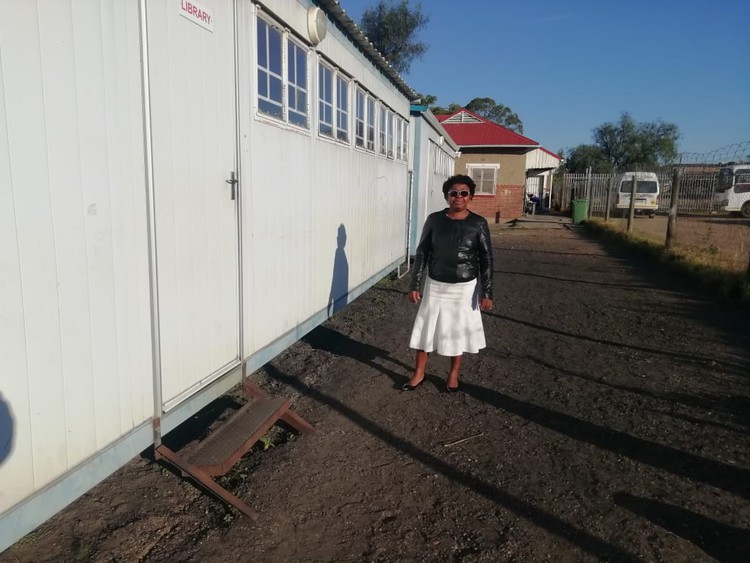 In 2010, the courts told the Eastern Cape Education Department to build new premises for the Amasango Career School in Makhanda, which caters for learners with special needs. More than ten years later, the land for the new school has finally been transferred; but the department says it will take at least another three years for the school to be built.

The current school, which is too small, operates out of six prefabs provided by the Department of Education years ago, in a bushy area near an old railway station.
Spokesperson for the department Mali Mtima said the land had been transferred by the Human Settlements Department to the education department. A new fence would now be put up and the school's prefab buildings would be moved to the new land until the new school could be built.
This, he said, could take "at least three years".
"The school has to be costed and made part of the User Asset Management Plan for allocation of funds and submission to Treasury. Building work will take place once a budget is allocated and consultants appointed to design the school. Costing will be known once the scope of work is finalised."
"This can take at least three years for the process to unfold. The demand on the infrastructure budget is quite extreme," said Mtima.
Former principal Cynthia Ngamlana said the school had more than 100 learners, 19 educators and 20 support staff. Ten teachers are paid by the department and nine by the School Governing Body. The standard curriculum and the Occupational Technical Curriculum are offered.
Ngamlana, who has been fighting for the building of the school, said vulnerable children were not prioritised by the Department of Education. "The land has now been transferred to them. They should in turn give the matter the urgency it deserves and start the process of construction work without delay".
Acting principal Girlie Shadaya said they were excited that finally the land had been transferred to the Education Department.
She stressed the importance of the school. "Not all our children are academics, so this school will serve job creation and the economic development of the nation," said Shadaya.
A parent of a learner at the school, Eddie Trompeter, said the Department of Education had failed the learners and their teachers.
"The department has been dragging its feet and not even thinking that these are vulnerable learners."