Shack fire in Zola Square
28 January 2015
Zola Square in Site C, Khayelitsha, was the site of yet another shack fire yesterday.
According to community leader Ezri Kanaya, twelve shacks burnt down.
Kanaya says he rushed over to the fire after he heard people shouting "it's burning, it's burning". Kanaya suspects the fire started due to faulty electrical connections as no one was in the shack at the time the fire started.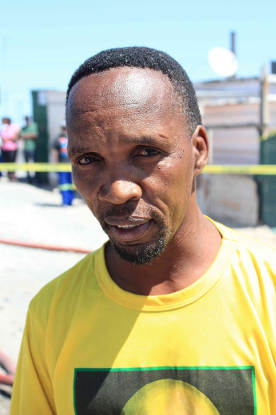 Community leader Ezri Kanaya described the incident to the police at the scene.
Although unconfirmed at the time of publication, it appears that no one was injured in the fire. Eighteen people have been displaced by the fire.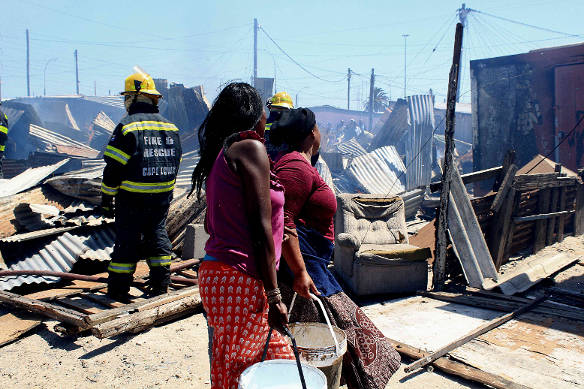 Two women help put out the fire using buckets of water.