2.5 million people at risk of not receiving social grants on time
Provincial heads at the South African Social Security Agency briefed Parliament on contingency plans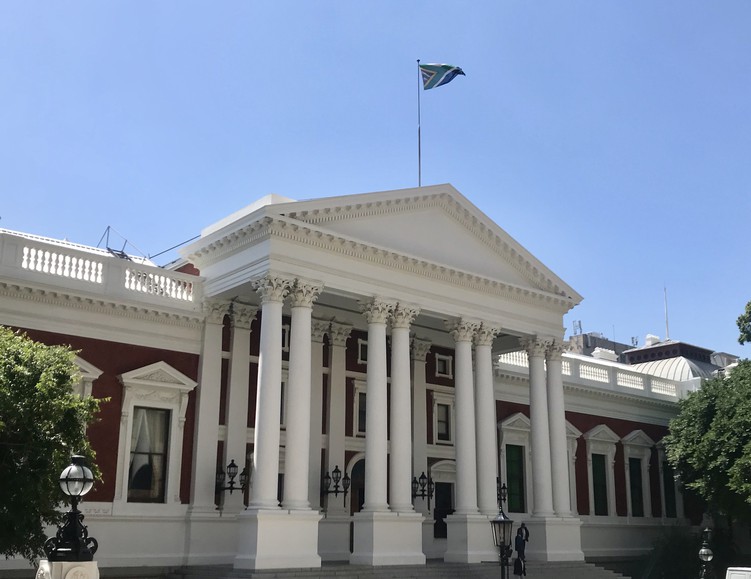 16 March 2018
Provincial heads of the South African Social Security Agency (SASSA) have identified "problematic areas" where beneficiaries may experience delays getting their social grants should its contract with Cash Paymaster Services (CPS) come to an abrupt end on 31 March.
SASSA has applied to the Constitutional Court to extend its invalid contract with CPS until 30 September. The agency says this will allow for a smooth transition to the South African Post Office (SAPO) and the new contractor meant to make cash payments of social grants. (The Post Office will be managing the payments of grants from 1 April, except for cash payments.)
The Constitutional Court is expected to rule on the matter soon.
On Wednesday, SASSA told Parliament's Portfolio Committee on Social Development that tenders for the cash payments were still being evaluated. It said a new service provider was expected to start paying grants from 1 July 2018.
This means that if the court does not grant SASSA the extension, there is a risk that nearly 2.5 million beneficiaries will not get their grants on time.
SASSA's Dianne Dunkerley told MPs that officials were meeting with cabinet to work out a national contingency plan to ensure that the payments are uninterrupted next month.
Earlier in the briefing, Dunkerley told MPs that SASSA's temporary contingency plan for cash payments was to offer direct deposits into accounts that can be accessed using SASSA cards with ID proof at a post office. Banks could provide mobile vehicles, or "as a last resort" beneficiaries could be transported to the nearest ATM, merchant or cash point.
The nine provincial heads of SASSA, who spoke to MPs this week, raised concern with getting grants to certain rural areas where there is little to no alternative financial infrastructure.
Here is what each provincial head had to say:
Northern Cape
Tsebeletso Makhetha, acting regional executive manager in the Northern Cape, said there were 69,022 beneficiaries affected by the cash payments contingency plan. Makhetha said there were 395 pay points across the province.
Makhetha said the areas of most concern was the John Taolo Gaetsewe District Municipality (Kgalagadi). "This area is mostly rural with 135 pay points, ten SAPO outlets, and only two merchants in Kuruman. In terms of people who are getting their money at banks, merchants and ATMs, we are ready," she said.
Free State
Sibongile Setlaba, acting regional executive manager in the Free State, said it was important for them to determine where the nearest post offices were to the existing pay points.
"In Lejweleputswa (Welkom area) almost all our local pay points are nearby to a post office, except for Hennenman which is more than five kilometres away from a post office. This is where we might have to [transport] people to where they can get their money," she said.
"In Fezile Dabi (around Sasolburg) 16 of the 17 pay points are within five kilometres from a post office, except Vierfontein which has 24 beneficiaries and is more than 30 kilometres from the nearest post office. This is where we have a risk should there be no cash payment arrangement nationally. In Mangaung, we have two post offices and the current pay points are within a 5km range to them," she said.
Setlaba said they have requested that the post office's only mobile truck be deployed to Thaba Nchu where there are no outlets or permanent pay points. "This will be to register beneficiaries. The one issue we found was that it needed an electrical point, so SAPO will have to see where they can plug it in or if they'll buy a generator," she said.
She said the pay points in the mostly rural Gariep area were between 5 to 10km from a post office, except for De Bruin where the nearest town is Petrusburg [between Bloemfontein and Kimberley] some 54km away.
"In Thabo Mofutsanyana, many towns are close to post offices, but in Qwaqwa, there is only one post office in Phuthaditjhaba," she said.
Limpopo
Matshidiso Mamabolo, acting regional manager in Limpopo, said they were concerned with the payment of 549,056 out of 1.6 million beneficiaries in the province.
"This was the number we had at the end of February which might change with those opting to use merchants or banks. We have 236 post offices within five kilometres of pay points. If all goes well with the contingency plan, we have a lot of new malls with banks mushrooming in rural areas in the province," she said.
Mamabolo said they were working with community and traditional leaders to remind beneficiaries that "not everyone gets paid on the 1st; it is done on scheduled days throughout the month".
North West
Fanie Sethokga, acting regional manager of the North West, said there were 230,906 beneficiaries who got their grants by cash. "We have established which post offices are within two kilometres as well as where the nearest ATMs are and so on. We relooked at the workload assessment to deal with the 890,000 beneficiaries in the North West," he said.
"We have a draft contingency plan, but we are aware that some changes might have implications on the ground, either on the financial side or … beneficiaries not getting their money one day but instead a day or two later. What we're saying is, people will be paid within the month," he said.
Western Cape
Bandile Maqetuka, acting regional manager in the Western Cape, said only 10% of the provinces 1.1 million beneficiaries collect at cash pay points on a monthly basis. "The other 90% get their grants in their bank accounts, ATMs or at merchants using their CPS cards. Of these 8% get grants in their private bank accounts, 60% go to ATMs and 23% go to merchants and various shops," he said. There are 262 cash pay points and 178 post offices, he said.
Maqetuka said areas of concern were in the West Coast "where there is no banking infrastructure" and the Karoo. "Albertinia falls under the Eastern Cape but is being paid by the Western Cape. As well as Uniondale where there is no infrastructure at all," he said.
He said despite being nearby to ATMs and banks, most elderly beneficiaries indicated that they prefer to visit cash pay points. "In Khayelitsha is a post office and banks. But when we encouraged people to use other payment methods, we were told it's a cultural thing. The elderly people prefer to come to pay points to interact amongst themselves," he said.
KwaZulu-Natal
Sibusiso Nhlangothi, acting regional manager in KZN, said their province had the most beneficiaries with 3.8 million, but only 377,000 of these visited cash pay points.
"There was a bit of anxiety with beneficiaries in KZN as a result of people giving incorrect information about the cards. We went on a serious communication drive at places like churches and taxi ranks to say that the current card will continue. Beneficiaries more than five kilometres will be dealt with in terms of the contingency plan because everything is linked to what will be decided. The region is ready otherwise," he said.
Mpumalanga
Kedibone Mathebula, acting regional manager in Mpumalanga, said of their 954,000 grant recipients, 156,239 collect at cash pay points.
"We found that Bushbuckridge will be most affected because of its rural nature. There isn't much banking infrastructure but we are looking to strengthening this," she said.
Eastern Cape
Zanoxolo Oscar Mpeta, acting regional manager in the Eastern Cape, said only 20% of the 1.8 million beneficiaries opt to get their grants at cash points.
"Because of the vastness [of the province] and farms on the western side and rural areas in the east, we have 2,150 pay points. Of the 1.8 million, 397,247 beneficiaries get their grants through cash. For electronic payments and merchants 1.4 million. So 20% of beneficiaries get their grants through cash," he said.