SAPS run crime-scene workshop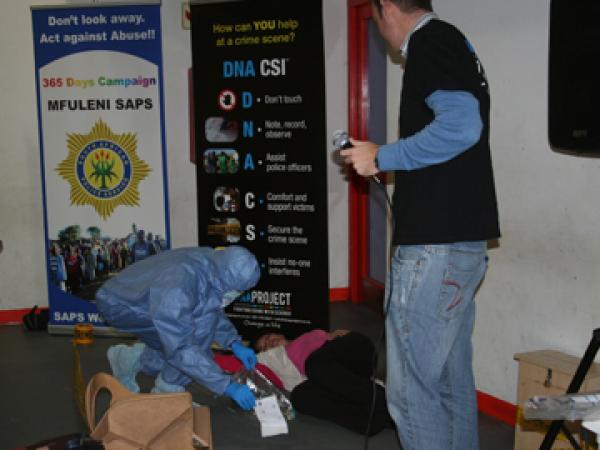 21 August 2013
DNA CSI: D – Don't touch, N – Note, record and observe, A – Assist police officers, C – comfort & support victim, S – Secure crime scene, I – Insist no-one interferes.
These are the steps one takes to help at a crime scene, says the South African Police Service (SAPS).
About 120 Mfuleni community members gathered at the Wesbank Multi Purpose Centre to learn how to preserve a crime scene after a crime has been committed.
Police spokesman Tembinkosi Kinana said in the light of rape incidents that were witnessed in communities, it had been noted that not all people understood the importance of following procedure after a crimes has been committed.
"This initiative was undertaken as part of the women's month programme of action. The campaign was part of SAPS's contribution, a demonstration of a caring attitude towards the victims of crime and particularly the vulnerable women and children within society," said Kinana.