Rocky start to reblocking at Imizamo Yethu
The reorganisation of the informal settlement, meant to take three months, is struggling to make progress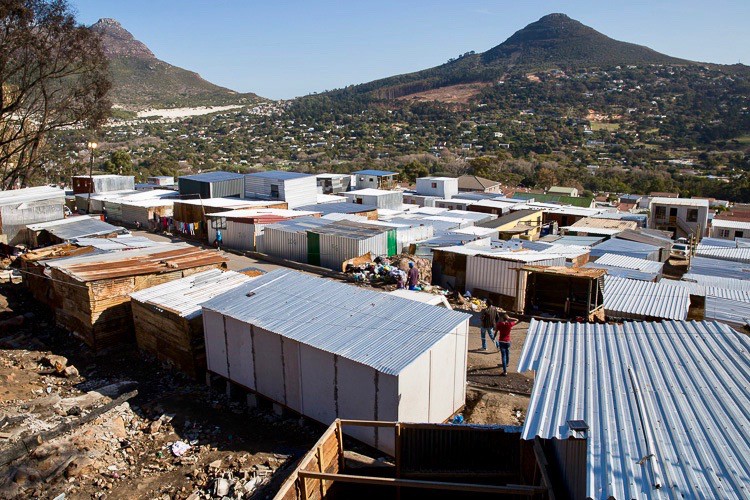 31 May 2017
More than a month ago, Mayor Patricia de Lille said that following a deadly fire in March, which levelled most of Imizamo Yethu, the whole community had given the go-ahead for re-blocking – a process of creating space to reduce the fire hazard, and of building roads between homes for emergency access. The process was to take three months. But to date, little has been done.
Soon after the March fire, many residents started rebuilding. In response, the City obtained a court interdict against anyone who continued to erect structures before re-blocking commenced. Re-blocking began in an area called Mandela Park.
However, many residents in the "shooting range" section remain against the re-blocking. They said that the City had no proper plans for them and they refuse to be put in the emergency marquee tents.
Other residents have not rebuilt their homes, fearing they will be demolished for re-blocking. But residents such as Simba Mathole, who has been staying with friends, wants to rebuild now. He said, "I see that months are going by and there is nothing happening … I need my own house now."
Community leader Pamela Sofika from the shooting range area said, "We are not moving. The [City] comes in and out of the community to intimidate us, asking us to register our names. We will not … They say we won't get services if there is no re-blocking.[ But] are we the only community that is not re-blocked?"
She wants the City to provide residents with signed documents indicating what will happen and committing to the time frame it had given.
Resident Bulelwa Ndevu said her home is where the City plans to put a road. "I will not move. I have been here for 25 years and have been on the housing waiting list for more than 15 years."
"If they want me to move, they must move me to a house, not a shack," she said.
She said her daughter, who lives in Madiba Square, an area that has been re-blocked, was told to make her house smaller. As a solution, she built a double storey shack, but it was expensive.
Ward Councillor Rob Quintas said, "Last week, a door-to-door survey was done by the City to confirm which households wanted the re-blocking and 80% have confirmed that they want it."
He said it seemed to be people with large structures that they wanted to rent out who were the ones opposed to the re-blocking. He said conflict within the community leadership was also causing delays.
Quintas said there is a memorandum of understanding between all the stakeholders involved – national, provincial, City, as well as community leaders. "It is still being amended and is in the final stage," he said.
Resident Sindi Gulwa disputed the City's survey. "Even people that were standing on the road were counted without showing where they stay … Many people didn't even know what they were signing for."
"I refuse to leave my shack for another shack with no surety that I will be back here in three months. I don't trust them [the City]," said Gulwa.
A resident in Madiba Square said, "We build our houses, then they come and tell us that some of us will have to move because they want to make roads. Couldn't they have done that before?"
Many people have extended their homes beyond the starter kits given to them by the City, closing the small pathways between the shacks.
In the meantime, Imizimo Yethu soccer field has become home to more than 100 households; many are people that were renting shacks or rooms before the fire.
Fires continue to threaten lives and homes in the settlement. On 14 May, a family of three lost their lives.