Retrenched AngloGold miner battles to repay labour broker
NUM says it will fight dismissals in Labour Court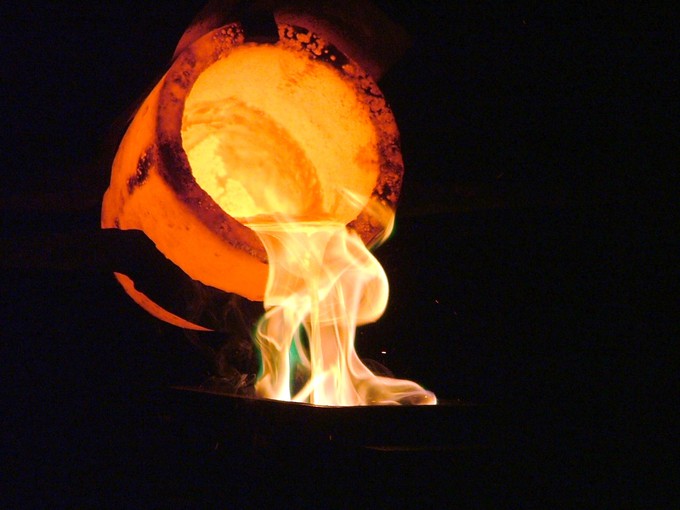 23 January 2017
A 34-year-old miner facing retrenchment at AngloGold's Carletonville gold mine, says he is still paying off the bribe which secured his job two months ago.
The miner, identified only as Manuele from Mozambique, has asked for his full name to be withheld as he fears being targeted. He started working at the mine in November. Manuele says he had to borrow cash from a money lender to pay a R3,000 bribe to a labour broker who secured his job at the mine.
Earlier this month AngloGold Ashanti announced plans to retrench about 850 employees. It says retrenched workers will receive financial packages.
The Carletonville gold mine, 78 kilometres from Johannesburg, mostly employs people from the nearby Khutsong township where Manuele lives with his wife and their two young children.
Manuele, who sweeps under conveyer belts which shuffle crushed ore dust, says he feels duped.
"I paid R3,000 to a labour contractor to get this job. I'm in line to be dismissed and I don't know how I will repay the money lenders," he says.
He has until 1 February to repay the money.
With a salary of R6,100 a month, Manuele says he is considering joining the illegal miners in the Carletonville order to make ends meet.
The area is also a hotspot for undocumented immigrants who do illegal mining, mostly from Zimbabwe and Mozambique.
National Union of Mine Workers (NUM) spokesperson Livhuwani Mammburu says the miners were issued with retrenchment notices on Wednesday. He says NUM will take the matter to court.
"We will wait for the 60-day legal engagement period to pass and fight this at the Labour Court."
He says they will meet with management at the mine to discuss their grievances.
AngloGold cited the declining state of the mines and concerns for the safety of its workers as reasons for the new wave of retrenchments.
Mammburu says the retrenchments will have dire consequences for the workers and their families. "One mine worker supports up to eight dependents. The impact of poverty and hunger will hit all of these dependents when the small [retrenchment] packages dry up," he says. "We don't want to see workers lose their jobs. If mines are no longer lucrative, why dismiss bottom level workers and leave high paid executives in cushy positions?"