Residents protest after blackout prevents them watching World Cup
Four Nelson Mandela Bay municipality vehicles burnt. City blames vandalism for outages.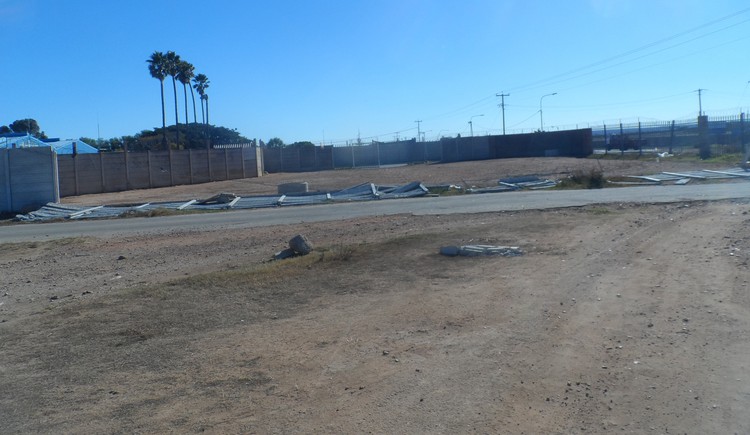 21 June 2018
Residents in Port Elizabeth on Wednesday damaged four vehicles belonging to the Nelson Mandela Bay Municipality. They were protesting against continued electricity outages in their area.
About 100 residents of sections NU10 and NU11 in Motherwell blocked the R335 (Addo Road) with burning tyres and boulders at 5am on Wednesday. Police had to divert traffic to other routes that go past Motherwell.
Melukhaya Sande of NU10 said the electricity supply to his area is sporadic. "Our main grievance is why is it that NU10 and NU11 are always without electricity when other sections have power? This problem did not start now, but its been with us for a couple of years. The municipality always tell us the problem is caused by a substation in section NU9. They say the station is always overwhelmed.
"We expect the municipality to rotate their power outage if that is the cause. We are therefore surprised that only two sections are always affected."
Mfundo Muthi of NU11 said residents are unable to watch the World Cup as a result of the power outages.
He explained, "This is a very important time for soccer followers. The World Cup only comes once in four years. This is the time for us to enjoy the sport but we are forced to watch the event in taverns because of electricity blackouts in our homes. Some of us don't drink alcohol. We have women and children who are soccer lovers but cannot go to taverns."
"We demand a comprehensive response from the municipality. This has been going on for a long time now. Each time electricity is restored after embarking on a protest," he said.
"We are confident that this outage has nothing to do with the current strike by Eskom workers because other sections of the metro have electricity. If it was caused by the Eskom strike, electricity outages would be rotated in the entire metro."
Electricity was finally restored at mid-day on Wednesday.
Police spokesperson Captain Andre Beetge said protesters damaged four vehicles at the City's depot in Addo Road. "The motive of the protest was electricity problems for the past five days, since last Friday. Four municipal vehicles including a truck, a VW Caddy and two bakkies were damaged by an unknown amount of suspects at the Municipal Depot in R335, Motherwell. Damages ranges from broken windows to batteries being stolen. The total value is not yet determined."
Spokesperson for the City, Mthubanzi Mniki said, "The municipality condemns the destruction of property, violence and any illegal acts associated with protests. Electricity outages happen because of a number of reasons. The biggest at present is the theft of cable theft and vandalism of electricity infrastructure as well as the current Eskom strike."
"The municipality moves swiftly to attend to any electricity blackout."