PRASA board strikes back against whistleblower
Martha Ngoye will apply for the certification and enforcement of her arbitration award
20 February 2023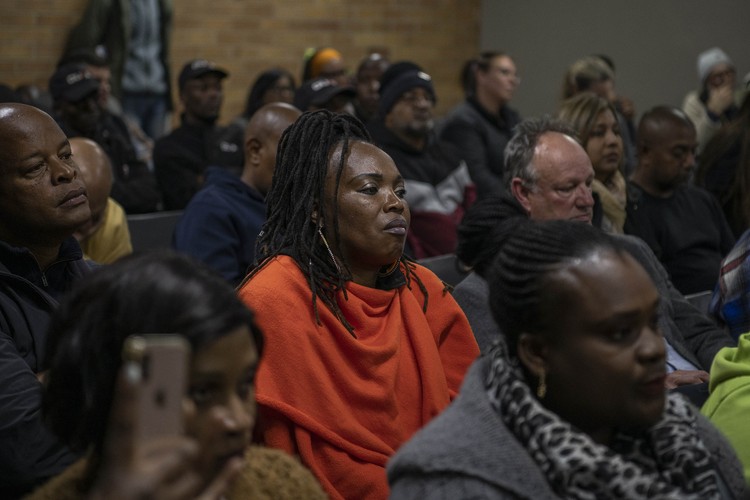 PRASA's board has approached the Labour Court to review an arbitration award that was not in its favour.
PRASA chair Leonard Ramatlakane says that the arbitrator "reached a decision that another decision maker could not have reasonably reached."
Whistleblower Martha Ngoye, who is opposing PRASA's review application, will approach the court to certify the arbitration award, and may seek to hold PRASA's board in contempt of court.
The legal battle continues between the Passenger Rail Agency of South Africa (PRASA) and PRASA's suspended head of legal, Martha Ngoye, a whistleblower and corruption-buster.
PRASA's chairperson Leonard Ramatlakane approached the Johannesburg Labour Court on 9 February to take an arbitration award that made findings in Ngoye's favour on review, and to stay the award.
On 1 February, we reported that the arbitration, presided over by advocate Imthiaz Sirkhot, found Ngoye not guilty of a number of charges of misconduct levelled against her by PRASA.
In reply, on 16 February Ngoye filed a notice to oppose PRASA's applications, and has asked the court to certify the arbitration award and find PRASA in contempt of court.
Ngoye has also asked De Swardt Myambo Hlahla Attorneys, which filed the applications for PRASA, to satisfy the Labour Court that they are permitted to act on the rail agency's behalf as the firm does not appear to be on PRASA's list of legal providers.
Ngoye also argues that PRASA's board is, again, not quorate (properly constituted) and cannot take decisions on the company's behalf.
Since Leonard Ramatlakane took over as chairperson of PRASA in October 2020, he has been doggedly attempting to sack, suspend and sue Ngoye, and PRASA has repeatedly lost in court. The arbitration had been agreed to by both PRASA and Ngoye as a means to resolve the three-year impasse, and to clarify accusations of misconduct against Ngoye that PRASA was using to motivate her suspension. With the decision of the arbitrator, Ngoye expected to be allowed to return to work.
As head of legal at PRASA, Ngoye led the charge against companies that took advantage of former PRASA CEO Lucky Montana's venal leadership. Among her victories include the overturning of the Siyangena security contracts, the Swifambo "tall-trains" deal, and payments made to Makensa Mabunda's Siyaya companies. Her actions have likely saved the public billions of rands. While suspended by Ramatlakane, Ngoye testified about state capture at PRASA during Montana's time in charge.
In a 10 February letter to Ngoye, De Swardt Myambo Hlahla Attorneys write: "After having studied the award and having obtained legal advice, our client has decided to have the award reviewed and set aside … Our client maintains a reasonable apprehension that your client was involved in acts of misconduct and that the Arbitrator reached a decision that a reasonable decision maker would not have reached."
Leonard Ramatlake's affidavit for PRASA seeks a review of every major finding in the arbitrator's award. He argues that Sirkhot "failed to properly identify the dispute … did not deal with the substantive issues of the dispute and … reached a decision that another decision maker could not have reasonably reached."
"Upon the conclusion of our [PRASA internal] investigation, we established that [Ngoye] was part of the previous [Montana] administration and played a pivotal role in among other things the awarding of contracts during her tenure in the previous administration," writes Ramatlakane in his affidavit. "[Ngoye] was therefore charged accordingly."
The PRASA investigation that led to the charges has not been released publicly, or in any of PRASA's legal actions against Ngoye, despite requests for its release.
"The evidence demonstrates that [Ngoye] failed to execute her responsibilities in a diligent and honest manner," writes Ramatlakane.
In response, on 16 February, Ngoye's lawyers, Haffegee Roskam and Savage, wrote to PRASA's lawyers to inform them that they would oppose PRASA's action and seek to have Sirkhot's arbitration award certified: "Once the arbitration award is certified, our client will proceed to enforce the award through contempt proceedings against the members of the PRASA Board in the Labour Court and shall seek a personal, and punitive, costs order."
The letter also claims that Ngoye's suspension is unlawful, and that should it persist, the matter will go to the CCMA as an "unfair labour practice dispute".