Police foil taxi protest over price of fuel
But a shutdown by taxis over fuel hikes may still happen
14 July 2022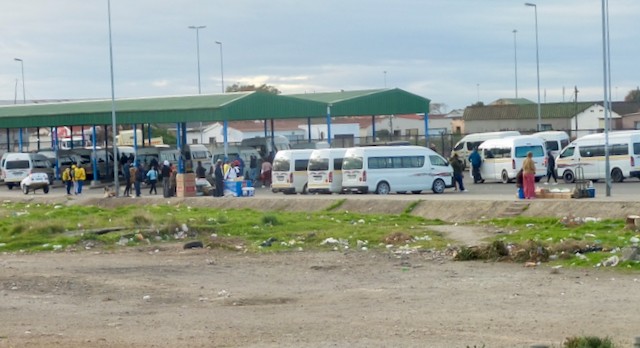 An attempt by taxi drivers to shut down parts of Gqeberha on Thursday morning was foiled by police. Taxi drivers, angry about petrol price hikes, burned tyres and used their taxis – about 20 vehicles – to block roads in the northern areas of the city in the early hours.
"Public Order Policing, metro police and local stations were quick to react and managed the situation," said police spokesperson, Colonel Priscilla Naidu.
The protesting drivers were dispersed after police fired stun grenades. Police impounded eight taxis.
The drivers had circulated messages through social media on Wednesday night saying they would shut down Gqeberha. One message read: "Meeting place at Gelvan track at 4:15 tomorrow morning. All roads will be closed even in the locations as well."
Another message read: "Shut down, 14/07/22. No public transportation will be available 2moro: All taxis/Uber cars and people of Port Elizabeth are asked to stand together and fight against fuel prices."
The Nelson Mandela Bay Regional Taxi Council distanced itself from the protest and issued a statement on Wednesday night discouraging its members from joining the strike.
It said: "The planned shutdown has been initiated by other parties who do not form part of the Nelson Mandela Bay Regional Taxi Council. SANTACO acknowledges the increase in fuel price and is awaiting government intervention before any measures are taken. We urge our members to not partake in the strike".
But a rank marshal at the popular Crossroads taxi rank in Motherwell said drivers are poised for a shutdown if their organisation gives them permission.
"We are ready for a total shutdown if SANTACO gives us the nod because petrol is increasing at an unprecedented rate. Why are we being made to pay so much more when the country produces a certain percentage of fuel locally? Costs should be low because we are not a landlocked country where transport costs are expensive."